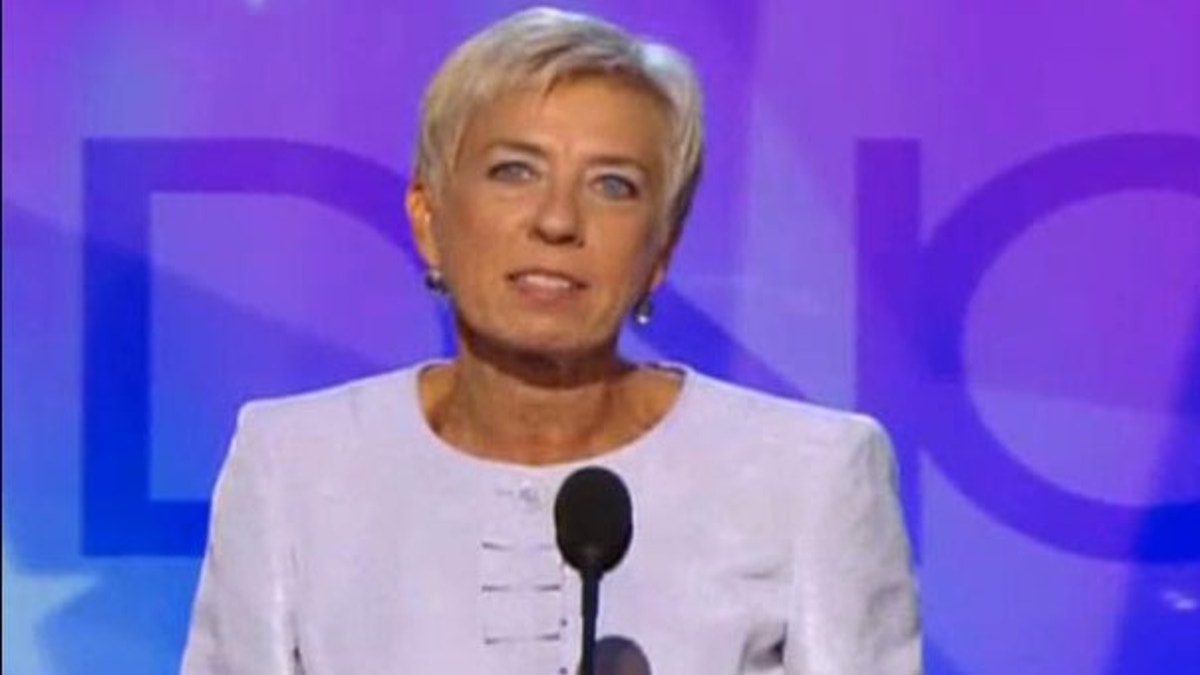 A large number of union executives and academics who were heavy donors to President Obama's 2008 campaign will be at the table for his White House jobs summit Thursday.
But few big Obama donors are among the top corporate executives on the list -- and they are the ones who will bear the burden of creating the jobs that are needed to bring down the staggering unemployment rate.
And the Chamber of Commerce, with whom the Obama administration has battled over health care and climate change policies, and the National Federation of Independent Business confirmed to Fox News on Wednesday that they were not invited to attend the forum on expanding job creation.
According to Federal Election Committee records, of the 29 attendees named on a partial guest list of the 133 forum attendees, five donated personally to Obama while four others work at organizations that contributed heavily to political action committees that supported his campaign.
Several attendees are labor leaders whose political action committees contributed impressive amounts to Obama's war chest, including one group that gave nearly $29.5 million.
Anna Burger of Change to Win, who is invited to attend the forum, is secretary treasurer of Service Employees International Union Committee on Political Education, or SEIU COPE, a political action committee that gave $29,442,016 to Obama between February 2008 and September 2009. Burger gave Obama $750 in personal contributions.
American Federation of Teachers president Randi Weingarten will also be at the summit. The AFT, along with the AFL-CIO Committee on Political Education, gave Obama $1,997,375 in October 2008. And the United Food & Commercial Workers International Union, which donated $673,309 to Obama from February to October 2008, will also be represented at the forum.
Of the several award-winning economists slated to attend, some are academics who donated hefty amounts to candidate Obama, like Joe Stiglitz of Columbia University, an early supporter who doled out more than $4,000 for his presidential run.
Of the 29 known attendees, only one CEO -- Eric Schmidt of Google -- donated to Obama. Schmidt gave $25,000 in personal contributions to the president's inaugural celebration last January. Employees from Google Inc. doled out a whopping $803,436 for Obama's presidential campaign -- the fifth highest of any organization to donate to his record-shattering campaign bounty.
One other CEO slated to attend, Frederick Smith of Federal Express, gave money during the 2008 presidential campaign -- but not to Obama. Smith contributed $2,300 to Republican presidential nominee John McCain and served on the Republican's "kitchen cabinet" of campaign advisers.
In his 12th summit hosted or attended since assuming the presidency, Obama will summon a crowd that includes prominent CEOs, business owners, elected officials, non-profit groups and economists to devise a plan to boost job growth. Other attendees include executives from AT&T, Comcast, Qwest, Dow Corning and Siemens, companies that have collectively laid off thousands of employees in the past year.
Obama said last month that the forum is intended to prevent making "any ill-considered decisions -- even with the best intentions -- particularly at a time when our resources are so limited. But it's just as important that we are open to any demonstrably good idea to supplement the steps we've already taken to put America back to work."
"Prosperity around the world is no longer as dependent on American consumption and borrowing, but rather more on American innovation and products," Obama said during a Nov. 12 press conference.
The national unemployment rate in October was at 10.2 percent, the highest in 26 years, according to the Department of Labor. New government figures for November will be released Friday, the day after the forum.
The administration's claims to have saved of created thousands of jobs from the $787 billion dollar stimulus package have been met with controversy. The White House came under fire last month when it was revealed that a government Web site, Recovery.org, listed jobs saved or created in congressional districts that don't exist.
The White House was forced to slash 60,000 jobs from its most recent report on the recovery program as a result of the faulty data.
Editor's Note: When first published, this story wrongly identified Columbia University Professor Dr. Jeffrey Sachs as a contributor to President Obama's 2008 campaign. It was a different Jeffrey Sachs who contributed to the campaign.