Tyre Nichols beating by 5 Black cops reveals America's 'biased police culture,' Crump, ex-Ferguson chief say
5 Memphis police officers charged with second-degree murder, aggravated assault over Tyre Nichols' death
Both George Floyd's family attorney and the former police chief of Ferguson, Missouri, argued Sunday that the fatal caught on camera beating of Tyre Nichols allegedly at the hands of five Black Memphis, Tennessee, police officers demonstrate America's racially biased and "institutionalized police culture."
Ben Crump, the civil rights attorney who notably secured the record $25 million civil settlement for the Floyd family from the city of Minneapolis while the trial for ex-officer Derek Chauvin was ongoing, appeared on ABC's "The Week" Sunday as he's newly representing the Nichols' family.
Reacting to the recently released video footage, host Martha Raddatz noted how police reforms are already in place in Memphis requiring officers to intervene or de-escalate if another officer is using excessive force. Nichols and the five since-fired Memphis officers now charged with second-degree murder, aggravated assault and other offenses, are all Black.
"As I've said, I believe it's part of the institutionalized police culture that makes it somehow allowed that they can use this type of excessive force and brutality against people of color," Crump said. "And it doesn't matter if the officers are Black, Hispanic, or white, it's part of the culture, this biased culture that said this is allowed. And so just as much as those officers are responsible for the death of Tyre Nichols, so is the implicit, biased police culture that exists in America."
TYRE NICHOLS: AL SHARPTON CONDEMNS VIOLENT PROTESTERS FOR 'HELPING THE POLICE' AFTER TIMES SQUARE ARRESTS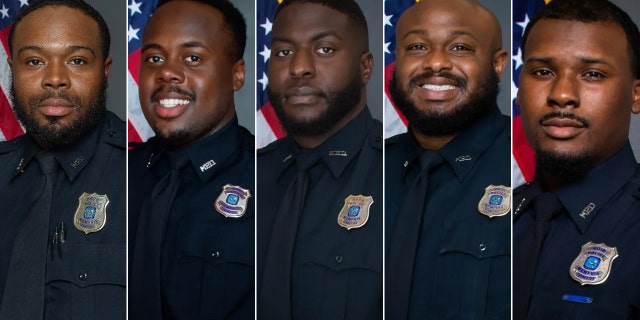 "It is not the race of the police officer that is the determinant factor whether they're going to engage in excessive use of force, but it is the race of the citizen. And oftentimes, it's the Black and Brown citizens that bear the brunt of the brutality," Crump added. "You don't see videos of our White brothers and sisters who are unarmed having this type of excessive force levied against them."
Crump said he has spoken to Sen. Cory Booker, D-N.J., House Minority Leader Hakeem Jeffries, D-N.Y., and former Speaker of the House Nancy Pelosi about possibly reintroducing to Congress the George Floyd Justice in Police Act, which sought to eliminate qualified immunity for police officers.
Jason Armstrong, who formerly served as Ferguson's sixth chief in seven years following the 2014 police killing of Michael Brown, also appeared on "This Week." Now the current police chief of Apex, North Carolina, Armstrong was asked whether he believes the 2020 reforms implemented in Memphis could have prevented Nichols' death.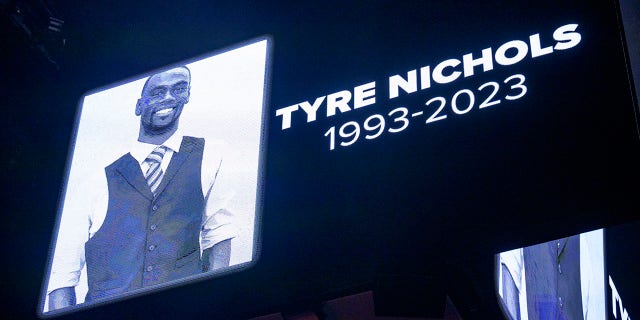 "I do believe reforms and training can prevent this, but the number one deterrent to this is when police officers around the country see what's going to happen to them when they participate in behavior such as this, and so these individuals were fired. These individuals were charged appropriately for their actions," Armstrong said. "Similarly, what we saw happen in Minneapolis with Derek Chauvin and his actions, and officers around the country seeing that this type of behavior is not going to be tolerated by law enforcement. It's not going to be tolerated by the communities that they serve."
"But they have already seen what happened to a Derek Chauvin, and this happened. And they were wearing body cameras, yet they still behaved this way," Raddatz countered.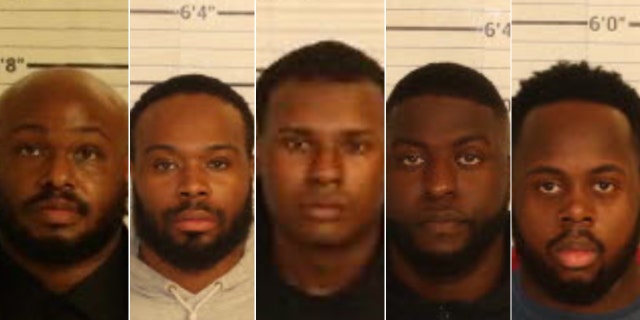 To that, Armstrong admitted, "no matter what piece of equipment you give an officer, no matter if you have a body camera on them or people are watching, at the end of the day, you know, these are people."
"Unfortunately, violence is what was natural for these individuals in this instance," he added. "And that's what we have to do as a better job as law enforcement leaders is identifying these individuals that are inside our organizations and our police departments, and getting them out of the profession before something like this happens. And that's where the reforms really have to take place, and that's where the reforms can really have an impact."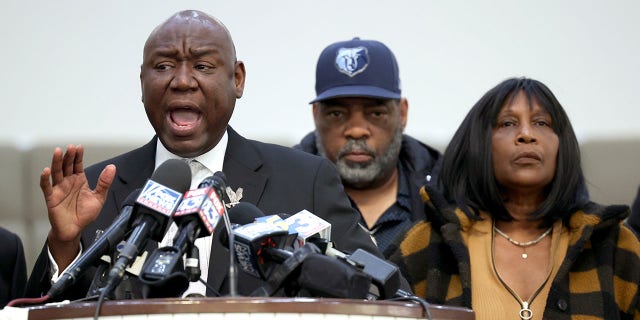 Asked about racial bias, Armstrong argued even Black officers can be biased toward Black people.
"We see that racial bias across all forms. It's not just in policing," he said. "That's just something that our society deals with, unfortunately in this country. There have been plenty of studies, there are plenty of bias tests that -- that people can take. And when you look and analyze the data from those tests, it shows that most people have a – a bias and a bias in particular towards Black and Brown individuals in this country, no matter if you're White, Black, Hispanic, just like Mr. Crump alluded to."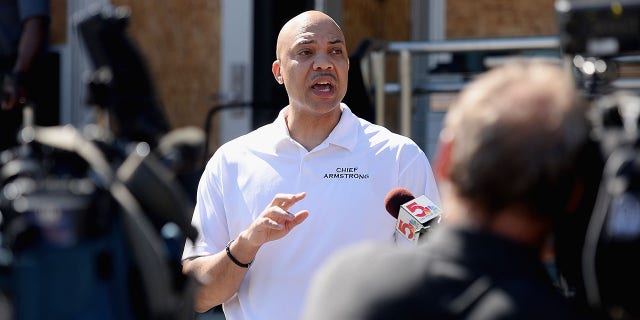 CLICK HERE TO GET THE FOX NEWS APP
"And so, knowing that we have these biases that we all carry around with us, and when we talk about the implicit bias trainers and things, it's not -- no training is going to – to completely dissipate someone's bias that they have in them," Armstrong added. "You know, what we're hoping individuals can learn is identifying their biases, so they learn better to work within them to whether they're not having a negative impact on somebody else. And we have to take that emotion that we're all dealing with right now, and we have to turn that into fuel and fuel that will lead us to see some change in this country."