Trump's Mar-a-Lago seeks to hire 61 foreign workers
Despite his rhetoric that immigration hurts American workers, President Trump's Mar-a-Lago Club is seeking to hire 61 foreign workers for the 2018 winter season, according to the Labor Department.
Trump's "Winter White House" has applied to hire 21 cooks from other countries to work at the resort from October to May. The Palm Beach, Fla., club also wants to hire 40 foreigners for wait-staff positions.
The seasonal workers would be required to return to their home country once their H-2B visas expire.
Critics of the visa program claim it is a tool employers can use to exploit vulnerable foreign workers and represses wages for American workers by providing a cheap labor source for companies. Supporters say the program is necessary to keep American businesses afloat and allows seasonal businesses to operate at a greater capacity.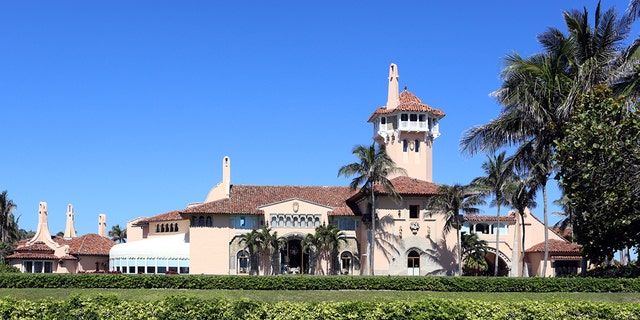 In order to obtain H-2B visas, employers are required to prove there aren't enough U.S. workers who are "able, willing, qualified and available" to do the work. By law, every open position must be advertised in the community.
In May, the Department of Homeland Security said it would allow an additional 15,000 H-2B visas in 2018. Congress set a cap of 66,000 new H-2B visas a year.
WARM MILK AND MISSING CONCRETE: MAR-A-LAGO CITED FOR FOOD VIOLATIONS, SAFETY ISSUES
This year, the pay for a cook at Mar-a-Lago starts at $13.31 per hour – down three cents from the year before. But the base salary for servers rose to $12.68 per hour this year from $11.88 per hour the year before.
Other Trump-related businesses have also gone outside the U.S. to pad its seasonal work force. Trump's golf club in Westchester County, N.Y., asked to hire 14 foreign staff for cook and server spots. The Trump Winery in Charlottesville, Va., is looking for 23 H-2B visas.
Trump has hired 240 foreign workers at Mar-a-Lago since he announced his candidacy for president in June 2015, according to BuzzFeed, which first reported the news.