Trump fires Comey: McCabe takes over as FBI's acting director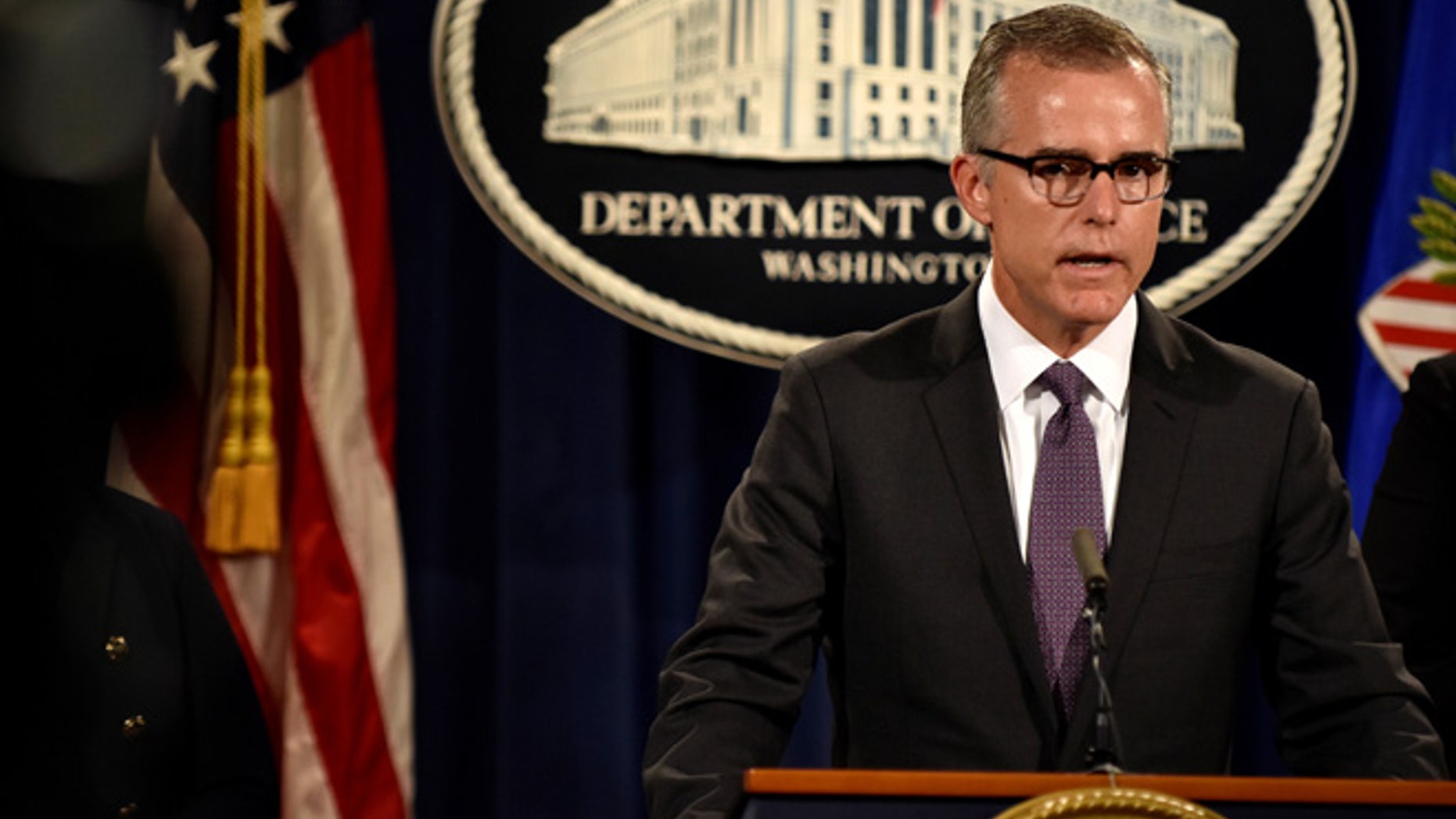 Andrew McCabe became acting FBI director Tuesday after President Trump fired FBI Director James Comey.
McCabe had been the bureau's deputy director since January 2016. His then-boss, FBI Director Comey, described him at the time as "a perfect fit for the job," citing McCabe's "vision, judgment, and ability to communicate."
McCabe joined the FBI in 1996 and began his career investigating organized crime in the New York Field Office. As his career progressed, McCabe held leadership positions in the bureau's Counterterrorism Division, the National Security Branch, and the Washington Field Office.
When profiled by the Los Angeles Times in May of last year, McCabe told the paper was preventing terror attacks inspired by ISIS or other groups.
"That is the scariest thing for me right now," McCabe said at the time. "It's the broadening and intensity of the terrorism threat, the crowd-sourcing of terrorism, the flood of propaganda, the enormous number of folks who have become swept up in that propaganda."
McCabe was at the center of a political controversy related to hundreds of thousands of dollars in campaign funds his wife received from a political action committee linked to Virginia Gov. Terry McAuliffe, a close ally of Hillary Clinton, during her unsucessful run for Virginia State Senate.
FBI NO. 2 DID NOT DISCLOSE WIFE'S TIES TO CLINTON ALLY, RECORDS SHOW 
In March, Senate Judiciary Committee Chairman Sen. Chuck Grassley, R-Iowa, asked for a detailed description on McCabe's involvement in the investigation of Russian ties to Trump associates and whether the donations to McCabe's wife's campaign represented a conflict of interest. The matter is being investigated by the Justice Department's Inspector General.