Three States Sue EPA Over Global Warming Ruling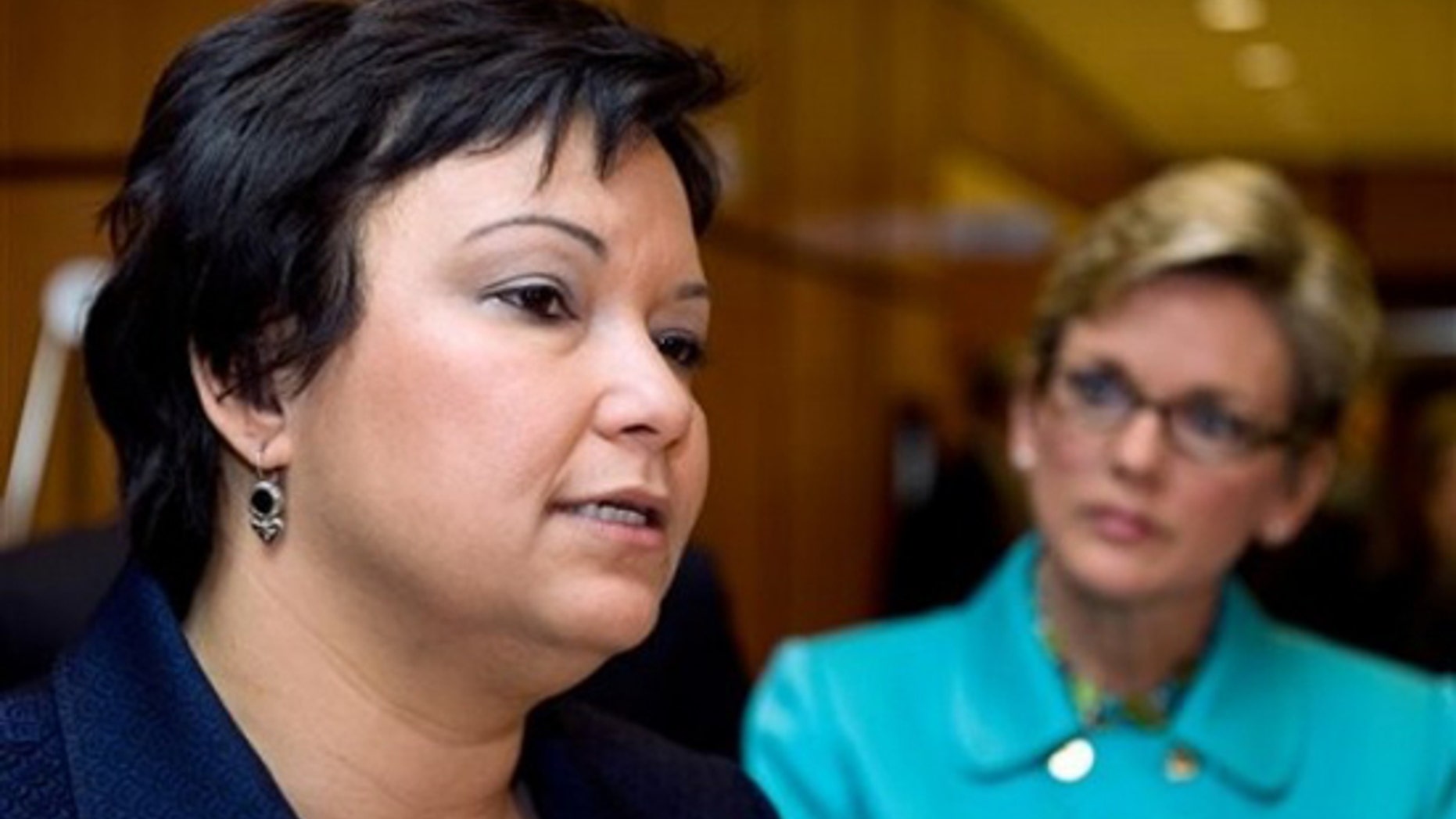 The bitterly contested fight in Washington over global warming and pollution is also taking hold at the state level.
The Environmental Protection Agency, which is threatening to regulate carbon emissions if Congress won't, is facing legal heat from states that say new regulations will kill jobs at the worst possible time.
Texas, Alabama and Virginia, all led by Republican governors, have filed petitions since December, when the EPA ruled that greenhouse gases like carbon dioxide endanger human health, clearing the path for the agency to issue mandatory regulations to reduce them.
As the EPA grapples with the lawsuits, Congress is trying to block the agency from acting without congressional approval. Sen. John Rockefeller, D-W.Va., introduced legislation Thursday calling for a two-year suspension of potential EPA regulations.
Rockefeller and other lawmakers from coal mining states oppose the EPA's plan to target power plants and other industrial facilities.
The EPA already agreed, after Rockefeller complained last month, to delay phasing in its regulations until the end of the year. But that hasn't satisfied global warming skeptics.
Virginia Attorney General Ken Cuccinelli said last month the finding could "create a staggering burden" on the state.
"Put into effect, the finding would a place a crushing burden on jobs and the economy of Virginia," he said. "And while some parts of Virginia would be hit harder than others, every Virginian would take an economic beating if this goes forward."
He added: "While we're open to seeing where honest, unbiased science leads us in the climate policy arena, we're not prepared to stand by while EPA proceeds to implement jobs-destroying regulations based on unverifiable and unrepeatable so-called science."
Texas Gov. Rick Perry said the finding would usher in a new era that would destroy his state's ability to provide energy to the rest of the world. Stacked with oil refining and other industries, Texas is the top carbon dioxide emitter in the country and would be heavily affected if mandatory emissions reductions go into effect.
"They're using sweeping mandates, Draconian punishments to force a square peg of their vision into the round hole of reality," he said. "In the process, they're preparing to undo decades of progress while painting hardworking entrepreneurs as selfish and destroying hundreds of thousands of jobs in the process."
The EPA has responded to the lawsuits with a statement saying the "evidence of and threats posed by a changing climate are right before our eyes."
"EPA is proceeding with common sense measures that are helping to protect Americans from this threat while moving America into a leadership position in the 21st century green economy," the statement read. "Unfortunately, special interest and other defenders of the status quo are now turning to the courts in an attempt to stall progress. ...
"EPA is confident the finding will withstand legal challenge, allowing the agency to protect the American people from the significant dangers posed by greenhouse gases and carbon pollution."
Fighting back on behalf of the EPA is a coalition of 16 states and New York City, arguing that without regulations, climate change will adversely affect them.
Those states are: Arizona, California, Connecticut, Delaware, Illinois, Iowa, Maine, Maryland, Massachusetts, New Hampshire, New Mexico, New York, Oregon, Rhode Island, Vermont and Washington.
Most of these states sued the EPA during the Bush administration over its decision not to regulate carbon dioxide pollution as a contributor to global warming.
The White House would prefer for Congress to legislate climate change. The House narrowly passed a cap-and-trade bill in June that would allow industry to buy and trade pollution permits, but it has stalled in the Senate.
That has led to the EPA taking matters into its own hands, and lawmakers like Rockefeller fighting back.
"Today, we took important action to safeguard jobs, the coal industry and the entire economy as we move toward clean coal technology," Rockefeller said in a written statement after unveiling his legislation.
Rockefeller acknowledged the EPA's willingness to delay phasing in regulations, but he still wants more.
"This is a positive change and good progress, but I am concerned it may not be enough time," he said. "We must set this delay in stone and give Congress enough time to consider a comprehensive energy bill to develop the clean coal technologies we need."
"At a time when so many people are hurting, we need to put decisions about clean coal and our energy future into the hands of the people and their elected representatives, not a federal environmental agency."
House Republicans introduced a resolution Tuesday that would allow Congressional intervention – one that has attracted about 90 Republicans so far.
"The last thing the American people need is a back-door energy tax," Rep. Mike Pence, R-Ind., chairman of the House Republican Conference, said.
Sen. Lisa Murkowski, R-Alaska, introduced a similar resolution in the Senate last month. Reps. Collin Petereson, D-Minn., and Ike Skelton, D-Mo., crafted their own resolutions as well in late February.
Rep. Marsha Blackburn, R-Tenn., argued that Congress should move to quash the EPA.
"I don't understand how EPA can go down this path without Congress speaking," she said.
Many Democrats say privately that they agree with Republicans that Congress should be involved in the decision-making process and prefer congressional intervention.
Fox News' Chad Pergram contributed to this report.