The Obama Playbook? Marco Rubio Working on Memoir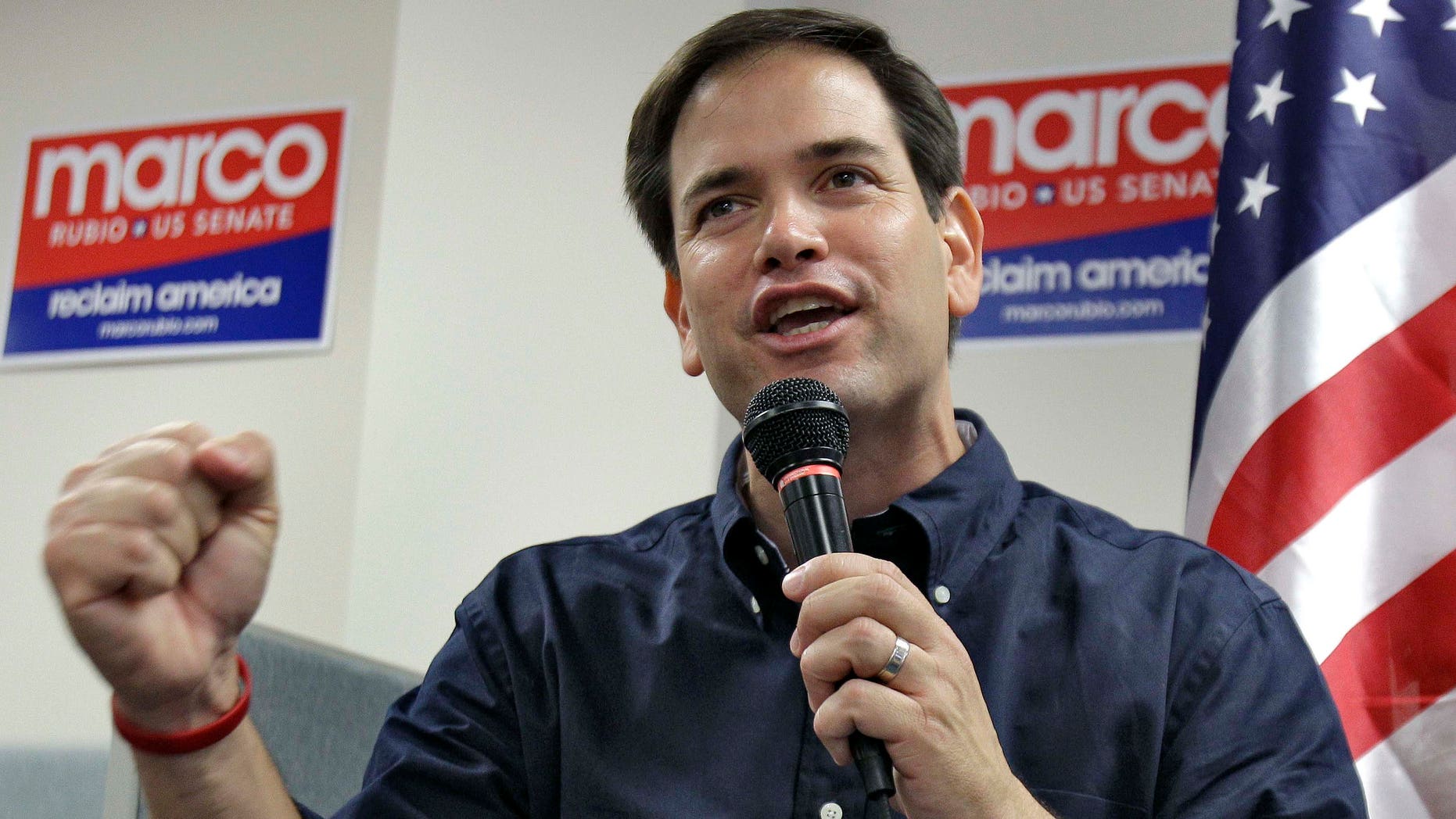 Is Marco Rubio following the Barack Obama playbook?
The Florida Republican Senator and tea party favorite seen as a rising political star, said Monday that he will be writing a memoir.
Rubio will be represented by Washington attorney Robert Barnett, whose clients include President Barack Obama and former President George W. Bush. A proposal has just begun circulating among publishers, and meetings are expected to be held over the next few weeks. Barnett said a portion of the author's net proceeds would be donated to Florida charities.
Rubio, the 40-year-old son of Cuban exiles, was virtually unknown outside of his own state a year ago, but now is widely regarded — despite his repeated denials — as a possible contender for vice president in 2012.
Party officials cite his youth, conservative views and potential appeal to Latinos. Books are a virtual requirement for politicians seeking a national profile, but Rubio said in a telephone interview Monday with The Associated Press that his memoir is not a platform for higher office.
"It isn't about creating a profile," he said. "It's more about communicating."
Rubio, among a wave of tea party-backed candidates voted in last year, said he had several reasons for undertaking a book. He wants to share the story of his background, recount the 2010 election and his improbable victory in a three-way race in which he began as an underdog whose approval ratings were "below the margin of error," and articulate his positions on a range of policies and on his vision for the future. He said he hopes the memoir is not only read by Republicans, but that it will also inspire supporters of both parties to "enter public life."
Rubio said he hasn't started the book, and although he would love to write it himself, he will likely need a collaborator. The book doesn't yet have a title.
"Part of the problem is the time constraint; I have a day job," he said. "It's also my first foray into this level of writing."
Rubio said there was no one political author he was hoping to emulate. He expressed admiration for the work of a political foe: Obama, author of the memoir "Dreams from My Father" and "The Audacity of Hope," a policy book published when Obama was a first-term senator.
"I don't agree with him on a lot of public policy, but I thought (Obama's books) were very well written and interesting," Rubio said.
The Associated Press contributed to this report.
Follow us on twitter.com/foxnewslatino
Like us at facebook.com/foxnewslatino