Ted Cruz says Trump 'will go steadily down' if convention has multiple ballots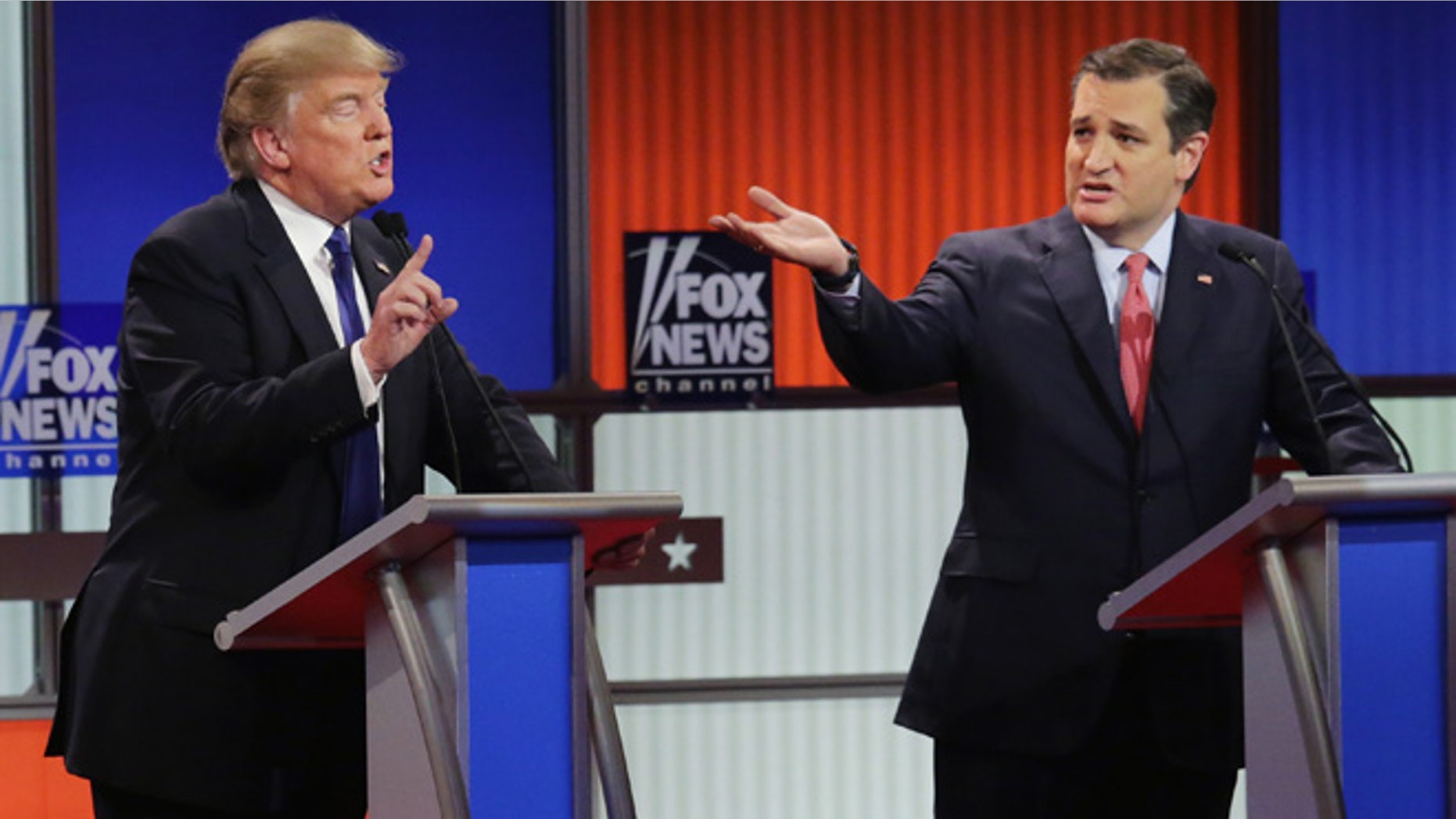 Texas Sen. Ted Cruz predicted on Monday that rival Republican presidential candidate Donald Trump will lose the support of GOP delegates if he doesn't clinch the nomination on the first ballot.
"In all likelihood, we're going to go to a contested convention," Cruz told ABC's "Good Morning America." "I believe Donald's highest total will be on that first ballot and [then] he will go steadily down."
"If Donald is the nominee, Hillary Clinton wins, and she wins by double-digits," Cruz added.
He said: "The stakes are too high for us to hand the election to Hillary Clinton, which is what nominating Donald Trump would do. I don't believe that Donald is going to be the nominee."
Trump still leads the Republican race with 744 delegates compared to Cruz's 559 and Ohio Gov. John Kasich's 144. A Republican candidate needs to secure 1,237 delegates to win the nomination before the convention.
Cruz has won a host of recent elections in states with a small number of delegates, including Wyoming's 14 over the weekend, and claims that his latest luck with voters is worrying Trump about his chances of seizing the nomination.
"Donald is not a complicated man to understand. He doesn't handle losing well," he said. "We've won five states in a row in landslides over and over and over again. The reason we're winning state after state is an army of the grassroots rising up."
Trump's camp, however, seems less concerned about the idea of a contested convention than Cruz is making it seem.
"There's not going to be a second ballot," Paul Manafort, Trump's chief strategist said Sunday on ABC's "This Week." "There are many paths to 1,237 for Donald Trump ... and we are working all of those paths."