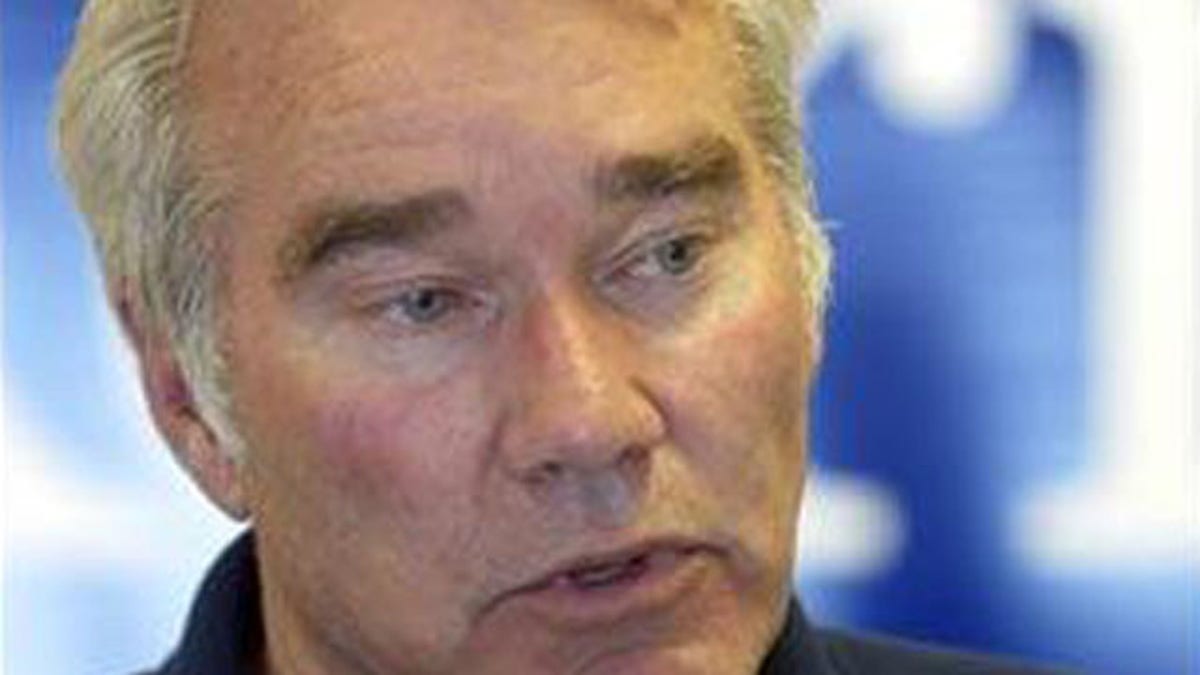 A Vietnam veteran who defended Sen. John Kerry against "Swift Boat" attacks in the 2004 presidential race has been stripped of his Silver Star by the Navy -- more than a year after he was sentenced to prison on a child pornography charge.
But the Silver Star wasn't stripped from Wade Sanders because of the child porn conviction, per se.
Military officials told Fox News the medal was revoked in 2010 after Navy investigators looked into his record and found administrative errors surrounding how the award was created. Sources said Sanders was responsible for those administrative errors and may have lied.
The case indirectly stemmed from the child porn conviction because the Naval Criminal Investigative Service (NCIS) only looked into his record after the child pornography charge.
Navy Secretary Ray Mabus announced his decision in a memo last August, though it has only now received greater media attention.
"Had the subsequently determined facts and evidence surrounding both the incident for which the award was made and the processing of the award itself been known to the secretary of the Navy in 1992, those facts would have prevented the award of the Silver Star medal to Wade R. Sanders," Mabus said in the memo, without going into detail.
The decision is the latest blow to Sanders, a decorated Navy veteran who in 2004 stood onstage as Kerry accepted the Democratic nomination for president -- Sanders was among several Vietnam veterans who defended the nominee against criticism of his service by other "Swift Boat" members.
Several years after the campaign, Sanders was hit with the child pornography case in federal court in southern California.
An FBI agent claimed to have found several images and videos of underage naked girls on his computer. He pleaded guilty and was sentenced in 2009 to more than three years in prison. At the time, Kerry and others officials presented letters to the court testifying on behalf of his character and service.
Sanders' lawyers had argued that he obtained the graphic images because he was doing research on child pornography. Further, they claimed he was driven to conduct that research in part because of post-traumatic stress disorder.
"He's not a pedophile," Knut Johnson, his defense attorney, told FoxNews.com. "Wade did a lot of great things for his country and his community."
It's unclear exactly what the justification was for the Silver Star in 1992, though a 2009 court document said it was awarded for "gallantry in action."
Sanders also had been awarded the Bronze Star and Purple Heart. According to military officials, those awards were found to be legitimate.
Fox News' Justin Fishel contributed to this report.