Steve Wynn resigns as CEO of Wynn Resorts, company says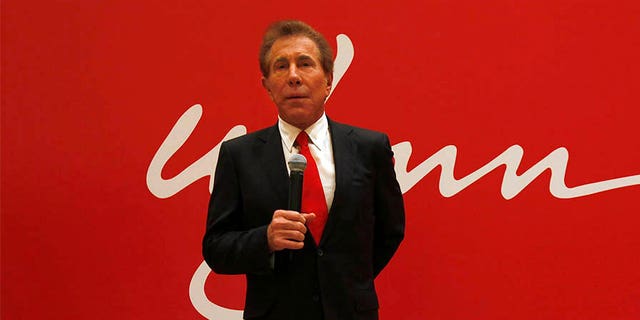 NEWYou can now listen to Fox News articles!
Las Vegas business mogul and Wynn Resorts founder and CEO Steve Wynn resigned from his position Tuesday, according to a statement from the company, more than a week after he resigned as the Republican National Committee's finance chairman.
The decision came amid allegations of sexual misconduct leveled at Wynn, detailed in a January report from The Wall Street Journal.
"It is with a collective heavy heart, that the board of directors of Wynn Resorts today accepted the resignation of our founder, CEO and friend Steve Wynn," the statement from Boone Wayson, non-executive director of the board, said. "Steve Wynn is an industry giant. He is a philanthropist and a beloved leader and visionary. He played the pivotal role in transforming Las Vegas into the entertainment destination it is today. He also assembled a world-class team of executives that will continue to meet the high standards of excellence that Steve Wynn created and the Wynn brand has come to represent."
Dozens of women accused the 74-year-old businessman of engaging in inappropriate behavior and more than 150 others spoke out against him, the report said.
Wynn has denied all of the allegations against him.
"The idea that I ever assaulted any woman is preposterous," Wynn told The Journal. "We find ourselves in a world where people can make allegations, regardless of truth, and a person is left with the choice of weathering insulting publicity or engaging in multiyear lawsuits. It is deplorable for anyone to find themselves in this situation."
One of the claims came from a manicurist who claimed that Wynn forced her to have sex with him despite the fact that she didn't want to and was married, The Journal said. She reportedly claimed that Wynn told her to take off her clothes and lie down on a massage table in his private suite.
The woman later filed a complaint with the hotel's supervisor and reportedly received a $7.5 million settlement in a lawsuit with Wynn, the outlet said.
The casino magnate stepped down from his position as the RNC finance boss late last month.
In a statement, Wynn said he has become "the focus of an avalanche of negative publicity."
"As I have reflected upon the environment this has created – one in which a rush to judgement takes precedence over everything else, including the facts – I have reached the conclusion I cannot continue to be effective in my current roles," Wynn said.
The board of directors for Wynn Resorts has appointed Matt Maddox, currently the president of the company, as its CEO effective immediately.
The Associated Press contributed to this report.