Steele: Voters Spoke on Obama Policies; White House Brushes Off GOP Victories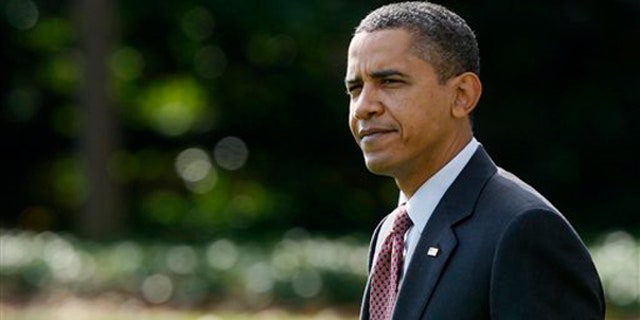 Republican leaders have quickly sought to cast their gubernatorial victories in New Jersey and Virginia as the beginning of a resurgence for their party and a sign of trouble for President Obama while the White House argues that the results are not about the president.
Republican Party Chairman Michael Steele said Wednesday that Republican victories in the governors' races demonstrated "a transcendent party" that was on the move again and credited an electorate increasingly fed up with Obama's policies.
"The Republican renaissance has begun. It has begun in earnest, in which we put our faith in the hopes and dreams of the American people to rebuild our economy from the bottom up, not the big deficit spending plans and policies of the politicians in Washington or our state capitals," he said.
However, Steele did not call the race a "referendum" on the president.
I don't think it's so much a referendum on the president. It certainly is, I think, a checkpoint on the policies," the former Maryland lieutenant governor said. "Certainly, the president has put forth policies that are -- are different, controversial, but I think out of the mainstream of where America is. America doesn't want the federal government running its health care. America doesn't want the federal government buying its cars for it and telling them what cars to drive. America doesn't want the federal government running its banks."
White House spokesman Robert Gibbs told reporters Wednesday that while voters went to the polls in both states concerned about the economy, they were working through "very local issues that didn't involve the president."
"Voters are concerned about the economy," Gibbs said. "The president didn't need an election or an exit poll to learn that."
Gibbs denied that Obama failed the first test of his ability to transfer excitement over his presidency to the campaigns of gubernatorial Democratic candidates Creigh Deeds in Virginia and New Jersey Gov. Jon Corzine, who faced a voter backlash over the economy and a notable uptick in the government's would-be role in people's lives.
Both states backed Obama last year.
"Creigh Deeds was always the underdog," he said.
But Gibbs acknowledged that the 2010 midterm congressional elections will be more about the Obama agenda and he said he anticipated Obama will play an active role in the campaigns.
Republicans, who lost control of Congress in 2006 and lost the White House last year, are bound to be energized by Tuesday's elections. It will help them raise money and recruit candidates to prepare for next year's election.
They could also be ominous for Democrats ahead of next year's midterm elections, when a third of the Senate, all of the House of Representatives and most governorships are on the ballot.
Some view the Republican victories in Virginia and New Jersey as a setback for Obama as he struggles to overhaul the U.S. health care system, win passage of climate change legislation and build political support for his handling of the war in Afghanistan.
But Gibbs expressed no jitters that the election results will make conservative Democrats on Capitol Hill more skittish toward backing the president's agenda as they head toward their own re-election bids in 2010.
"I don't think they will and I am not concerned," Gibbs said.
Gibbs noted that Democrats won in two congressional elections that have a direct impact on those issues. Democrats won the closely watched special election for a Republican-held vacant seat in the 23rd Congressional District in New York state that highlighted fissures between moderates and conservatives in Republican ranks.
And Democrats also won a special election to a Northern California congressional seat. California Lt. Gov. John Garamendi easily defeated Republican David Harmer.
House Speaker Nancy Pelosi pointed out the victories as she dismissed the notion that the gubernatorial losses could give pause to House Democrats in competitive districts over Obama's agenda.
"From our standpoint ... a candidate was victorious who supports health care reform, and his remarks last night said this was a victory for health care reform and other initiatives for the American people," she said. "So from our standpoint we picked up votes last night, one in California and one in New York."
But Obama's failed personal efforts to lift Democrats in the gubernatorial races cannot be ignored. The White House through the DNC poured more than $6 million into the Virginia race and more than $3 million into the New Jersey race. Obama campaigned for both Corzine and Deeds, making five stops for Corzine and appeared in their advertisements.
That fading popularity may not be lost on moderate Democrats seeking re-election in conservative districts and states. Middle-of-the-road candidates may be reluctant to back Obama on issues like climate change and health care if it means antagonizing local voters -- especially if Obama lacks the political heft to carry them through the next election.
Exit polls showed more than four in 10 voters in Virginia said their view of Obama factored into their choice. Those voters roughly split between expressing support and opposition for the president. The Obama factor was similar in New Jersey, though there were slightly more voters who said the president did not factor into their choice.
Interviews with voters leaving polling stations in both Virginia and New Jersey were filled with reasons for Democrats to be concerned and for Republicans to be optimistic, particularly about independents, who often determine the outcomes of U.S. elections.
Independents played a critical role in Obama's victory last year. But after more than a year of recession, they fled from Democrats in the two states, where the economy trumped all other issues.
Associated Press exit polls showed that nearly a third of voters in Virginia described themselves as independents, and nearly as many in New Jersey did. They preferred McDonnell by almost a 2-1 margin over Deeds in Virginia, and Christie over Corzine by a similar margin.
Last year, independents split between Obama and Republican John McCain in both states.
Democratic Party Chairman Tim Kaine expressed disappointment in the results.
"This is not quite the good morning that I hoped it would be," he told reporters Wednesday. "The results of last night were tough and they will occasion certainly some reassessments and some rebuilding," he said
Fox News' Jake Gibson and The Associated Press contributed to this report.