House Speaker Kevin McCarthy revealed Republicans' red line for possible impeachment proceedings against President Biden, telling Fox News Digital in an exclusive interview on Tuesday that his party will, for now, continue seeking information related to the Biden family finances unless that information began being withheld.
"What I've said is, if they withhold information, the impeachment inquiry allows Congress to have the apex of power to get all the information they need. All this information people are finding out now is only because Republicans have investigated," McCarthy told Fox.
"The people of America have a right to know what went on. They have a president who lied to the American public and said they didn't get any money from China. We know that's true. We've had whistleblowers from the IRS come say the Biden family is treated differently and that other things were going on. And then you have a[n] informant with the FBI saying there was a bribe. We need to know the answer to this," he said.
McCarthy added that if "at any time" he felt they weren't going to be able to get the information they needed to progress through the investigation, then they "would have to rise to the level of impeachment inquiry."
MCCARTHY: BIDEN CASE WILL 'RISE TO IMPEACHMENT' AS 16 ROMANIAN PAYMENTS ALLEGEDLY WENT TO 'SHELL COMPANIES'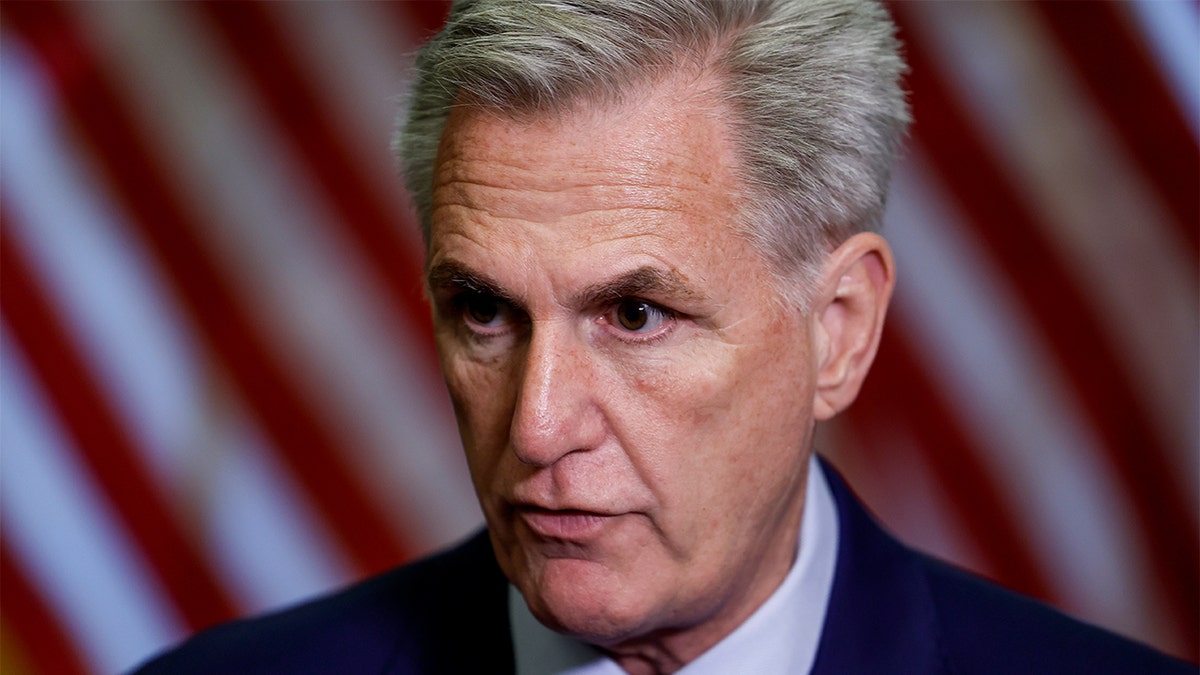 "That's not happening today. But what I'm explaining to everybody [is] that if we don't get the information, I will go to impeachment inquiry to make sure we get all the answers," he said.
When asked whether he thought a sitting U.S. president could be impeached based off actions that occurred before they took office, McCarthy dismissed dealing in hypotheticals.
"What we're looking [at] right now is getting an answer to the questions and seeing, did [Attorney General Merrick] Garland lie to the American public or not? We know what has been said in these meetings, and we're going to get the answers," he said.
McCarthy predicted during a Monday appearance on Fox News' "Hannity" that House Republicans would soon have enough evidence gathered to mount an impeachment inquiry against Biden as the corruption scandal enveloping him and his son, Hunter, grows.
HOUSE CONSERVATIVES HUNGRY FOR BIDEN IMPEACHMENT AFTER MCCARTHY'S COMMENTS: 'GROUND SHIFTED'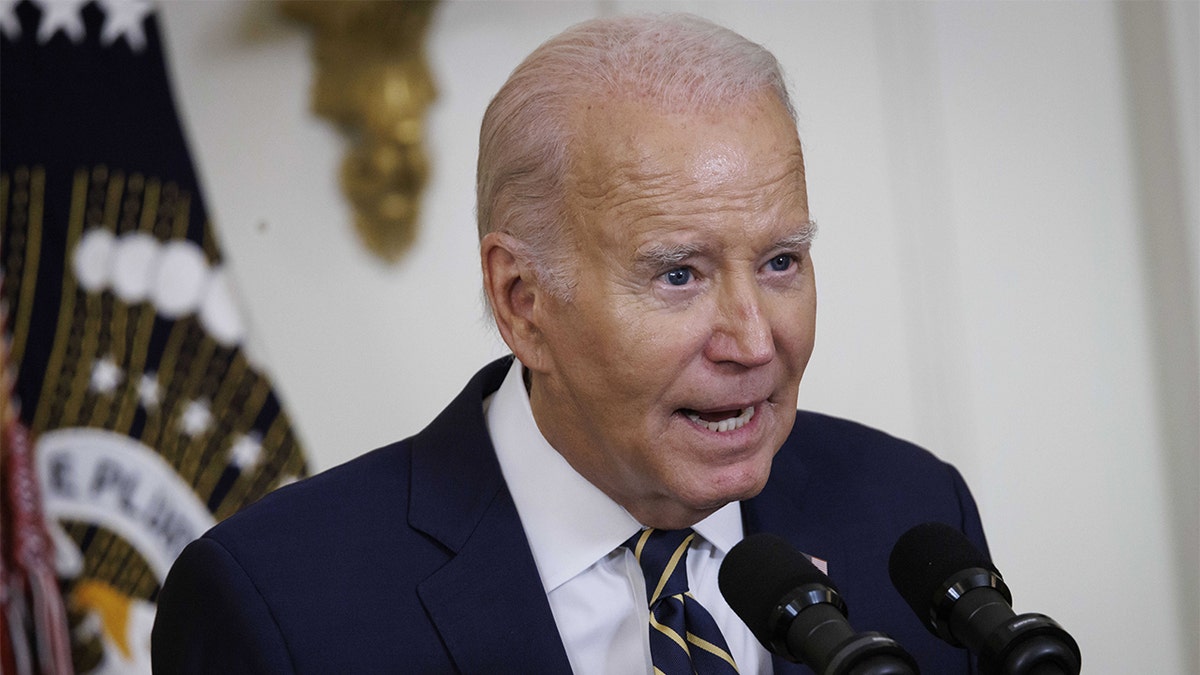 During the interview, McCarthy said that 16 of the 17 payments the Bidens allegedly received from a Romanian national went to what he described as "Biden shell companies" while Biden was vice president. According to House Oversight Committee Chair James Comer, R-Ky., the elder Biden had been "lecturing Romania on anti-corruption policies" while instead being a "walking billboard for his … family to collect money."
"When President Biden was running for office, he told the American public that he's never talked about [Hunter's] business. He said his family has never received a dollar from China, which we now prove is not true," McCarthy said during the interview.
Biden has long denied discussion or involvement in Hunter's business dealings, recently rebuffing a New York Post reporter who asked why he is reportedly referred to as the "big guy" in the FBI form – which is the same nickname purportedly used as a pseudonym in a message gleaned from previously released documentation connected to Hunter.
DOJ OFFERS HUNTER BIDEN INVESTIGATOR FOR TESTIMONY BEFORE THE HOUSE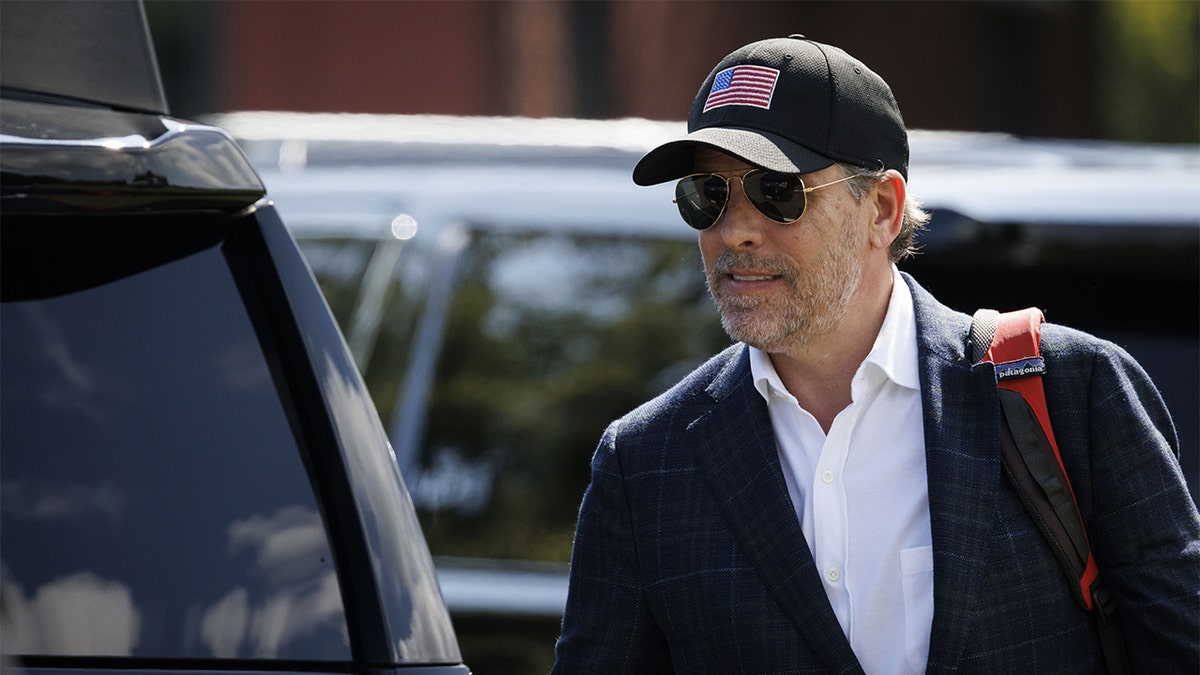 McCarthy's comments energized members of the House Freedom Caucus, who appeared eager Tuesday for him to make good on his veiled impeachment threats, with one saying the leader's words marked a "paradigm shift."
"When he does speak to … impeachment, it carries a tremendous amount of weight. And that's why I think the ground shifted on that a little bit when he opened up the door," Rep. Bob Good, R-Va., said after the group's Tuesday press conference. "I don't think there's any question that him speaking to that has caused a paradigm shift."
Fox News' Charles Creitz and Elizabeth Elkind contributed to this report.