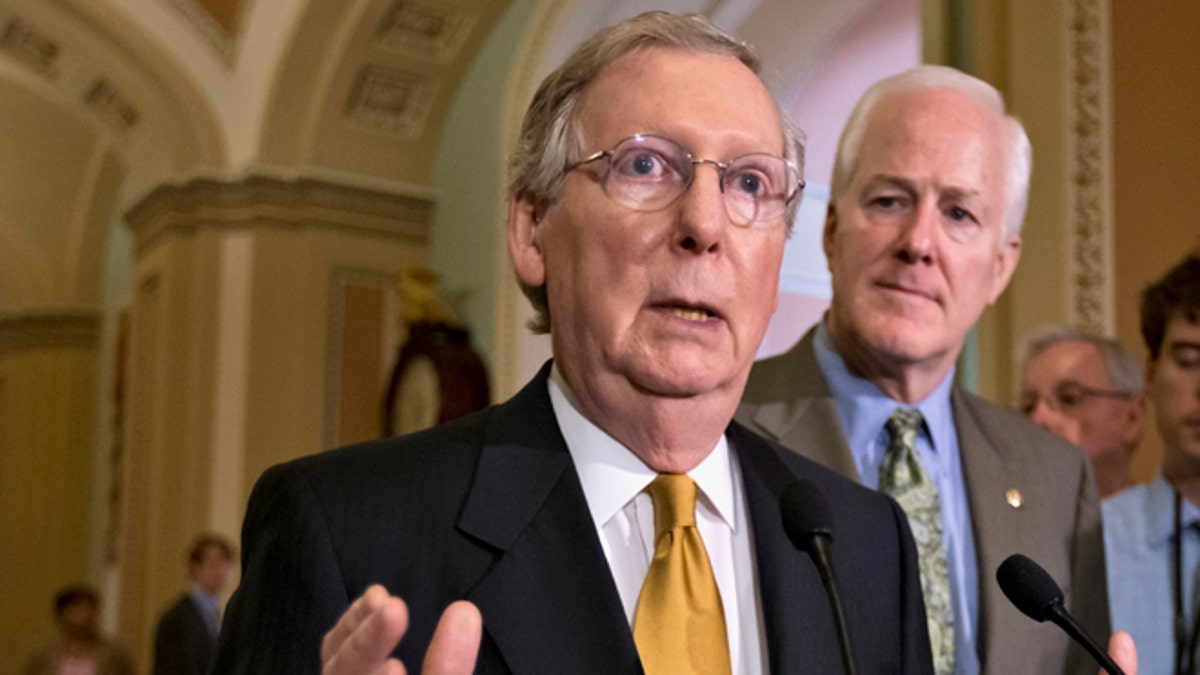 Senate Republican Leader Mitch McConnell says he sees no hope for enactment of tax overhaul legislation this year, and blames the Democrats for trying to use the issue to raise revenue by $1 trillion.
The Kentucky Republican said Tuesday the object of overhauling the tax code should be making the nation more competitive, not raising more money for the government.
McConnell's comments undercut the Republican chairman of the tax-writing House Ways and Means Committee, Rep. Dave Camp of Michigan. He is expected to outline his plan for overhauling the tax code on Wednesday.
The senator's remarks also marked the second time recently that McConnell has effectively pronounced major legislation dead for the year. Earlier this winter, he said he didn't see how Congress would be able to approve an immigration bill.