Schumer hopes his tax break for bike-share will lead to free ride for NYC workers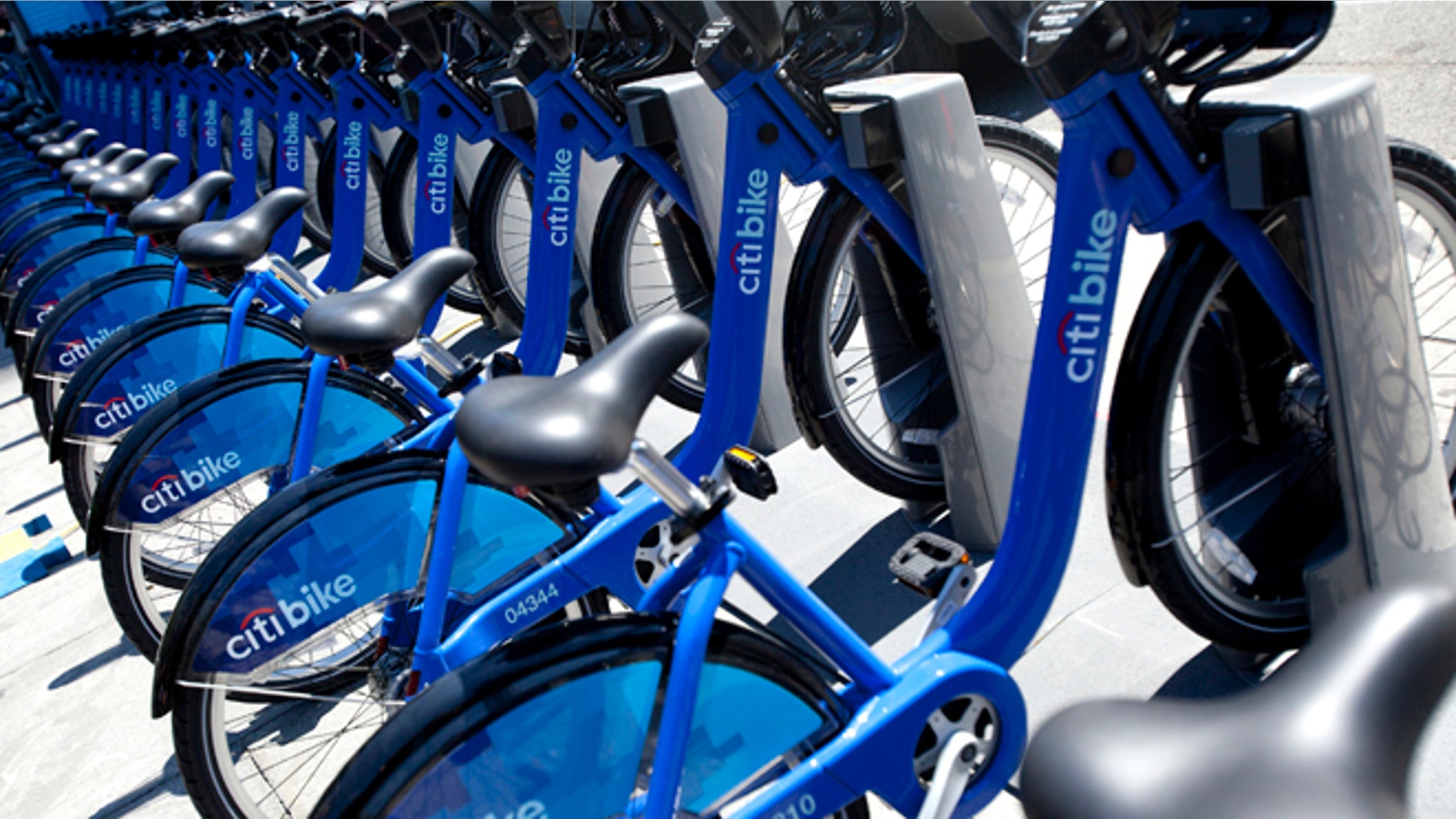 A package of tax breaks passed this week by the Senate Finance Committee includes one by New York Democratic Sen. Chuck Schumer that will benefit taxpayers but also likely help the financially struggling bike-share program in Gotham City that is sponsored by Citibank.
The plan passed Thursday is part of a larger bill that includes two-year tax extensions on more than 50 provisions worth $85.3 billion.
The Schumer amendment would allow commuters who use Citi Bike in New York and other, similar bike-share programs to pay their memberships with pre-tax dollars, as much a $20 a month.
Despite strong participation in fledgling Citi Bike, the program is reportedly losing millions as a result of high operational costs.
The full Senate is expected to approve the bill passed by the Finance Committee, but the Republican-led House is working on its own plan.
Others commuters are already allowed to pay for some travel expenses with tax-exempt dollars, such as subway riders buying fare cards.
"Bike share programs are an efficient, healthy and clean form of mass transportation. And they should be treated the same way under the tax code as we treat car and mass transit commuters," Schumer said Tuesday in announcing his amendment.  "It makes no sense for cars, trains, buses and private bicycles to be covered by this program but not bike shares. And this legislation will fix that."
The IRS last year ruled bike-share programs were not covered.
"This would mean employers in NYC could now offer free Citi Bike memberships as a benefit to their employees," Schumer also said.
In addition, the proposed tax break could be a boon to private businesses, considering the owner of Citi Bike, a subsidiary of Alta Bike Share Inc., is looking to raise millions of dollars to stay in business, according to The Wall Street Journal.
So the tax break, if passed, could attract more customers and fees, perhaps allowing the company to increase membership rates and attract investors beyond title sponsor Citibank.
Schumer also wants other, larger scale priorities to be included in the final tax bill such as an almost doubling of the mass transit commuter tax benefit that he has been championing for years.