Rubio upset over US issuing visa to Castro's daughter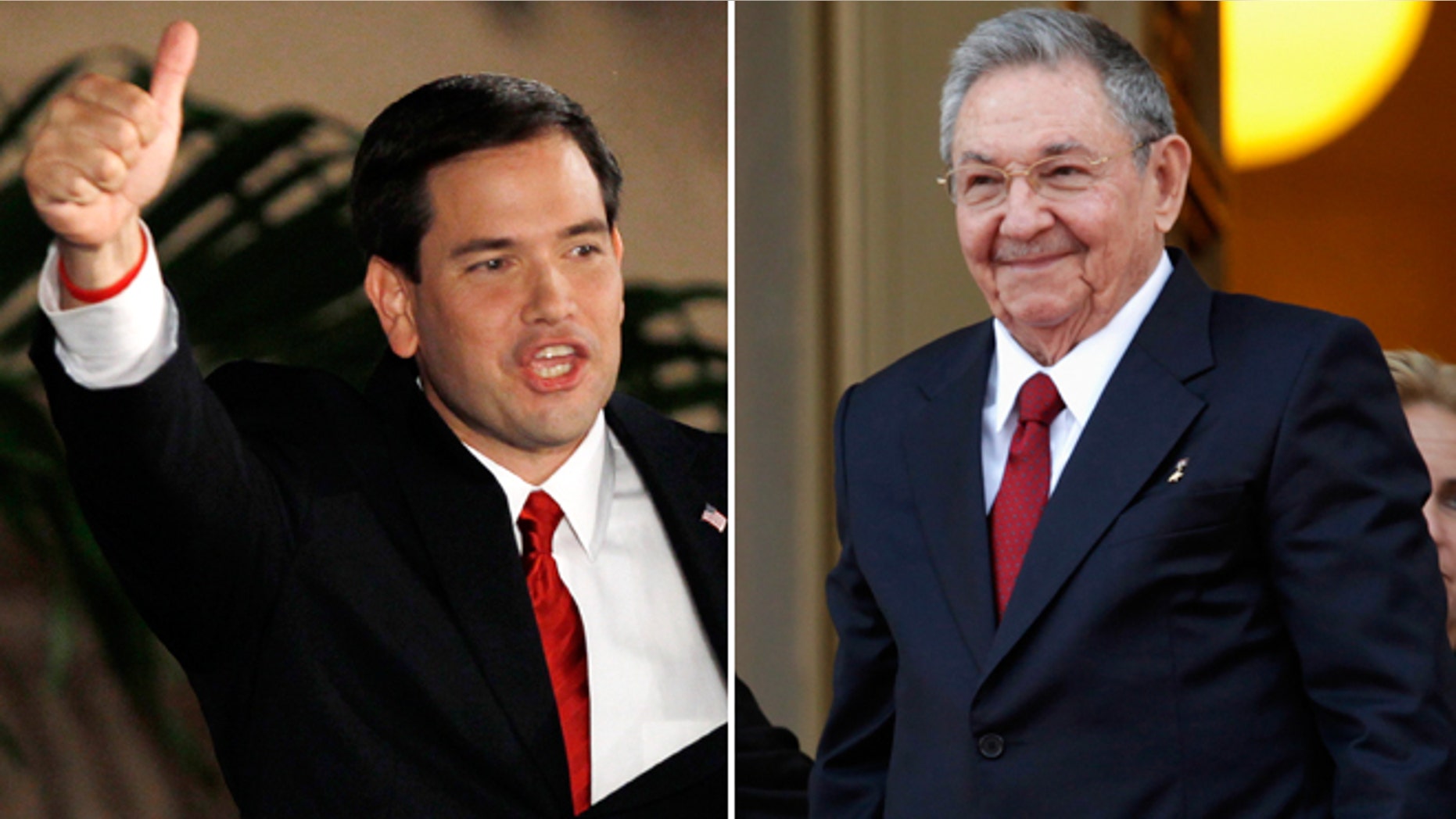 A report that the daughter of Cuban President Raul Castro has been granted a temporary U.S. visa has sparked sharp criticism from Cuban-American Sen. Marco Rubio and other Capitol Hill lawmakers.
Mariela Castro will get a visa to attend an academic conference in San Francisco and another event, one of her associates said.
The State Department declined Thursday to comment, citing confidentiality rules.
"I think the … decision to grant the daughter of Raul Castro a visa to come to the United States and spread the propaganda of her father's regime is outrageous and an enormous mistake," Rubio, R-Fla., said. "It sends a terrible message to the democratic movement in Cuba."
Rubio, whose parents are Cuban immigrants, also called Castro's daughter an "arm of his regime" and said the U.S. granting her a visa was "shameful."
The United States and Cuba have been locked in dispute since a few months after Castro rebels swept to power in 1959.
The U.S. does not have formal diplomatic relations with the communist country and has an embargo that prohibits American companies from doing business with Cuba.
Mariela Castro will lead a panel on the politics of sexual diversity at a gathering in San Francisco next week organized by the Latin American Studies Association, said an institute official who spoke on condition of anonymity because she was not authorized to discuss the matter.
The website of the New York Public Library says Castro is also scheduled to talk there on May 29.
Sen. Robert Menendez, a member of the chamber's Foreign Relations Committee, also disagreed with the U.S. issuing a visa.
"Neither the United States government nor the Latin American Studies Association should be in the business of providing a totalitarian regime, like the one in Cuba, with a platform from which to espouse its twisted rhetoric," Menendez, D-N.J., said in a statement.
The Associated Press contributed to this report.