Republican Rep. Joe Barton apologizes after lewd photo surfaces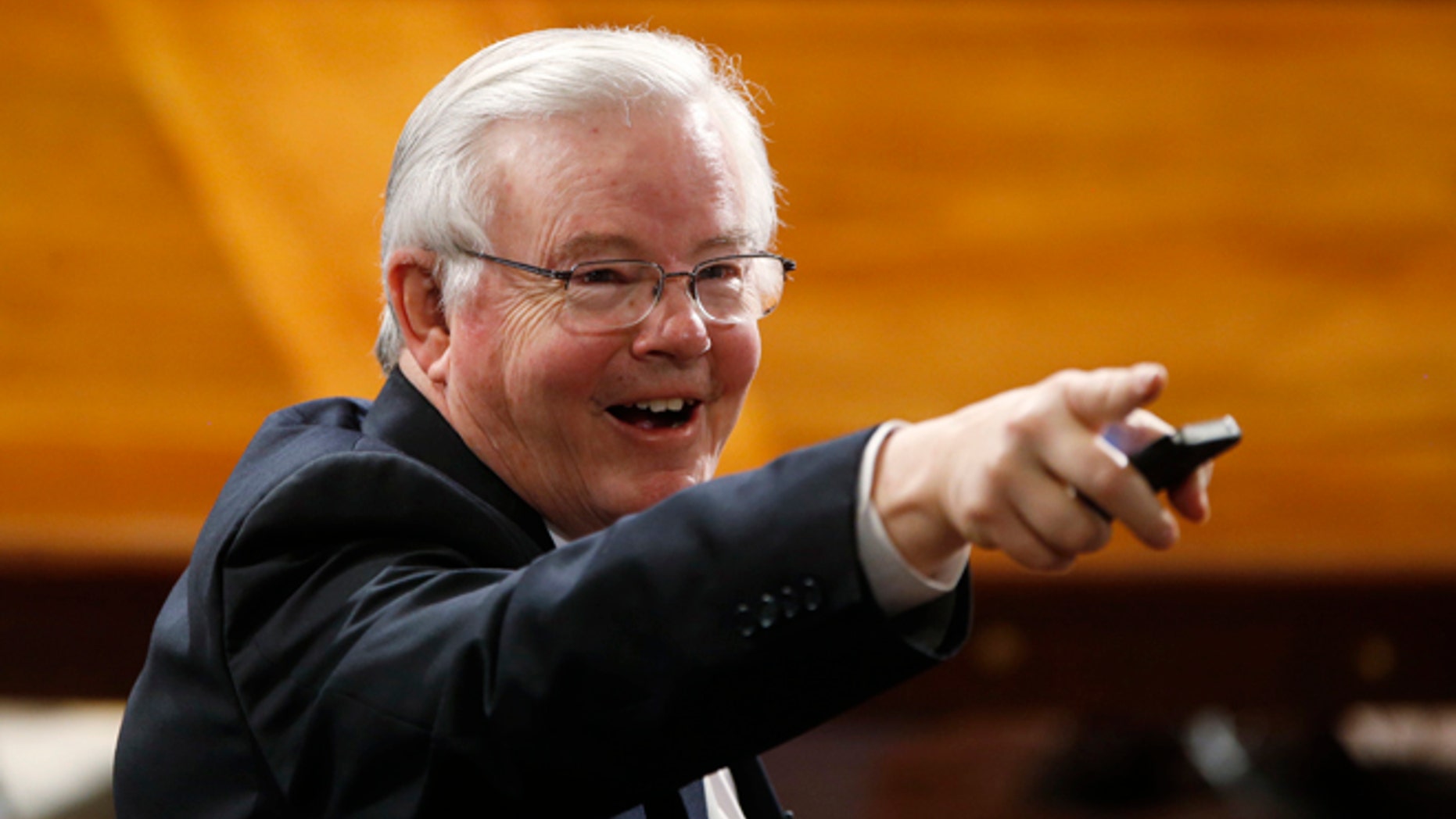 Texas Republican Rep. Joe Barton apologized Wednesday after a nude photo and lewd text message supposedly from him surfaced on social media this week.
"While separated from my second wife, prior to the divorce, I had sexual relationships with other mature adult women," Barton said in a statement. "Each was consensual. Those relationships have ended."
Barton, 68, added, "I am sorry I did not use better judgment during those days. I am sorry that I let my constituents down."
An anonymous account on Twitter earlier this week posted a censored photo of a nude man and suggested it was Barton. The account also tweeted a screenshot of a text message from "Joe B" using strongly sexual language.
The apology was first reported by The Texas Tribune.
Barton, who was first elected to Congress in 1984, is the vice-chairman of the House Energy and Commerce Committee.
The Texas Tribune reported that the photo has provoked speculation about Barton's future in Congress.
"I am talking to a number of people, all of whom I have faith in and am deciding how to respond, quite frankly," the lawmaker told the outlet.
JOHN CONYERS' HOMETOWN NEWSPAPER CALLS FOR RESIGNATION AFTER 'PUBLIC BETRAYAL'
The photo surfaced as Congress is dealing with several other sex scandals, including Michigan Democratic Rep. John Conyers facing allegations of making unwanted advances toward staffers.