Progressive groups take shots at Julián Castro trying to keep him off Clinton's VP list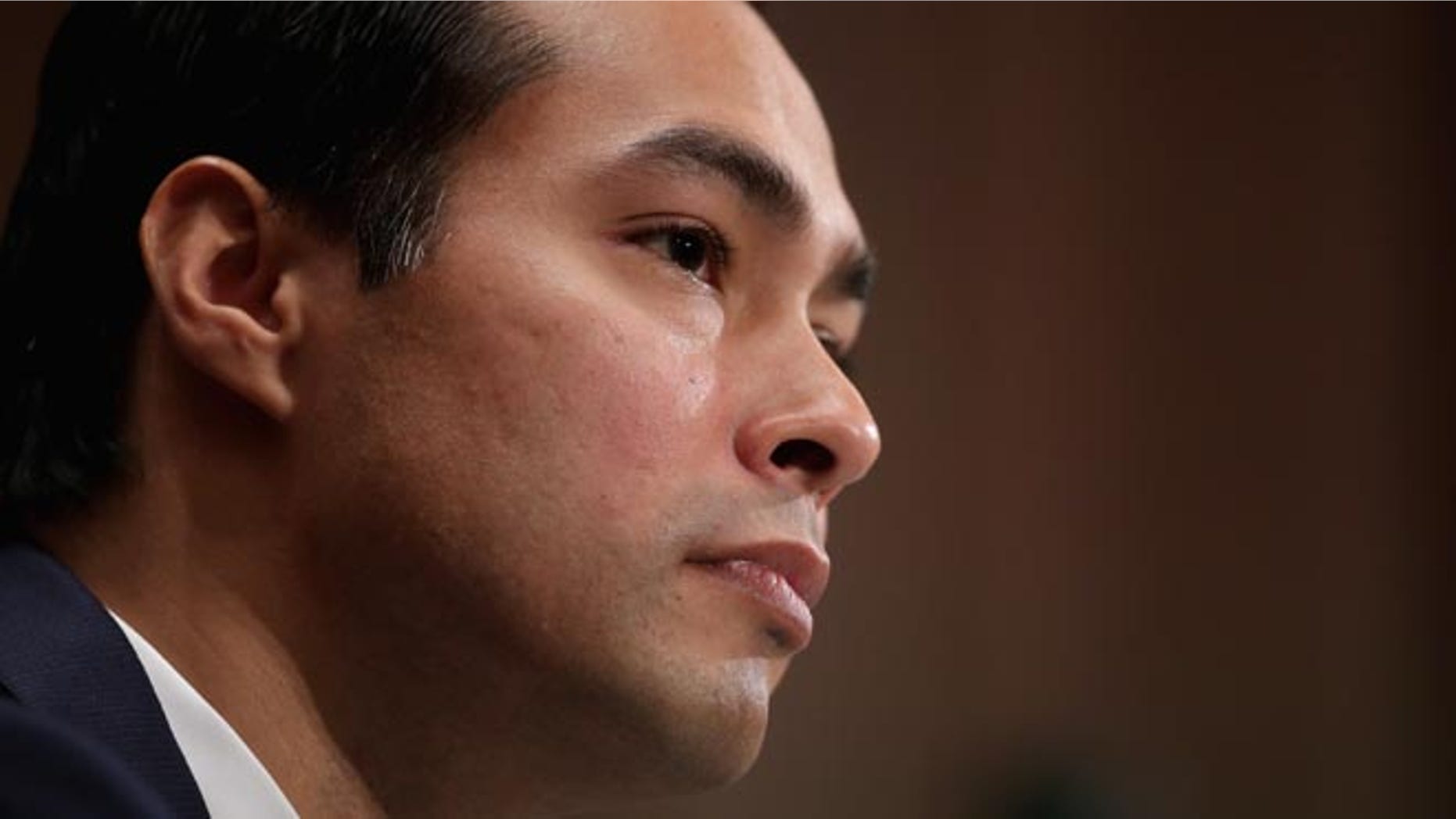 Julián Castro's name has been floated frequently over the past few months as a prospective running mate for former Secretary of State Hillary Clinton should she win the he Democratic presidential nomination.
The Secretary of Housing and Urban Development, however, is starting to take heat as if he were already in the race. Progressive groups, many aligned with Clinton's rival, Vermont Sen. Bernie Sanders, are attacking his positions on bank foreclosures and loans.
On Tuesday morning, millions of people were sent an email petition attacking Castro on his handling of mortgage sales, pointing them to a website, DontSellOurHomesToWallStreet.org, where they could register their dislike.
The idea is to make Castro seem like an unappealing candidate to progressive voters and, hopefully, keep him off Clinton's short list for the vice presidential spot.
"It's a situation where the Clinton campaign wants Castro to be a major asset to her chances of winning the White House, and unless he changes his position related to foreclosures and loans, he'll be a toxic asset to the Clinton campaign," Matt Nelson, managing director for Presente.org, the nation's largest Latino organizing group that focuses on social justice, told Politico.
The coalition, which besides Presente includes groups like Daily Kos and Democracy for America, claims that under Castro's guidance HUD sold 98 percent of the long-delinquent mortgages it acquired to Wall Street banks. Representatives from HUD, however, say the numbers proposed by the coalition are way off.
Still the move is meant to prove that as the head of HUD Castro has done more to help major private equity firms than he has to help Latinos or African-Americans.
"If Secretary Castro fails to create significant momentum in terms of stopping the sale of mortgages to Wall Street, then I do think it disqualifies him. But there's time left on the clock," Jonathan Westin, the director of New York Communities for Change, told Politico. "I think a lot of the progressive movement would not be in support of a Castro ticket if he fails to make traction here."
It is still too early to see if this campaign against the 41-year-old Castro will cause any lasting damage to his chances, but people close to him say that he would be an ideal fit for the vice presidential post.
"Castro has a strong record at HUD fighting on behalf of progressive issues including protecting those with criminal records, standing up for LGBT rights and advocating for more inclusive communities through affirmatively furthering fair housing," one person close to the secretary told Politico.
Castro is seen by many Democratic insiders as a perfect choice for Clinton to attach to her ticket.
He's young, handsome and Latino – a demographic many consider key to Democrats winning the White House again – with experience as mayor of San Antonio and two years at HUD under his belt. Castro also wowed the crowd during his 2012 keynote speech at the Democratic convention, instantly earning him comparisons to Barack Obama and making him one of the party's rising stars.
Earlier this year, the National Hispanic Chamber of Commerce's endorsed Castro to be picked as a vice-presidential candidate.
"What they're voicing is what we know: Julian is a proven leader," said Cristobal Alex, the president of the Latino Victory Project, a group founded by actress Eva Longoria and Henry Muñoz, the Democratic Party's finance chair, to increase the number of Latino political candidates. "He was the executive of one of our nation's greatest cities for three terms. He put his own political career in jeopardy to pass a tax increase to fund pre-K education."