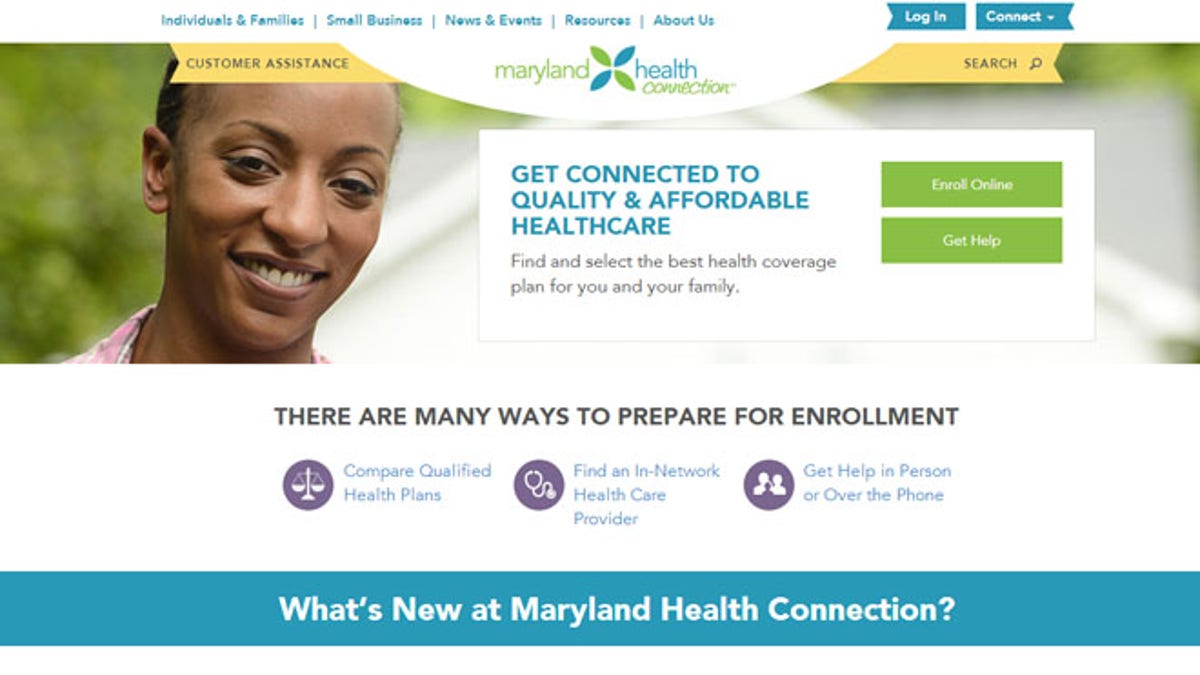 With all the focus on the federal health care exchange, some of the problems in state exchanges have gotten less attention. But they may offer a glimpse of future problems in the federal system.
Vicki Rapoport is the face of the breakdown in state exchanges -- in her case, Maryland.
"To me it's very personal," she says, "and it's very frustrating because the system has failed me."
Rapoport, who is self- employed, starting trying to sign up in early October. She eventually went to an official navigator for Howard county, called Healthy Howard, which signed her up, gave her a confirmation number and a printout of the plan she chose.
But then she hit a brick wall.
"I was told by the insurance company I selected that they have no record of me. I did go to the state navigation system and they have no record of me," she said.
That is the same problem the federal government experienced with the so-called back end of the system, which tells state officials and insurance companies who has enrolled.
Doug Holtz-Eakin, former head of the Congressional Budget Office, is blunt. "The back end's not working," he says. "There's no way to effectively match policies and people."
Sara Dash of Georgetown University's Health Policy Institute adds, "We know that there wasn't enough time for what's called the end-to-end testing in these states to really make sure that the whole system worked together."
Facing a deadline to pay her premium for coverage, Rapoport shows a pile of documents indicating she reached out to the governor, her representatives in Washington, and the White House, as well as the state exchange.
"I was told by both the Maryland Health Connection and the troubleshooting site," she says, "that somebody would get back to me within two to three days, and I never heard from anybody."
She did get a letter from Sen. Barbara Mikulski, a Democrat, saying, " I am just as frustrated as you are about the launch of health reform. I am particularly disappointed that the exchange websites did not operate smoothly for Marylanders."
Rapoport has the misfortune to be in one of several states whose marketplaces have collapsed.Maryland, which initially claimed to be a national model, had signed up less than 19,000 by the end of December.
Colorado, with roughly the same population, has signed up some 150,000.
The governor's office called Rapoport Tuesday night and said they would send a manual application next week, but she would have to pay two months of premiums this week.
That created another problem.
"The provider doesn't have any record of me and therefore doesn't have, isn't even able to tell me, the amount of the premium," she said.
Analysts say more problems like Rapoport's are likely to emerge in the coming months.