President Obama and First Lady Visit Troops on Christmas Day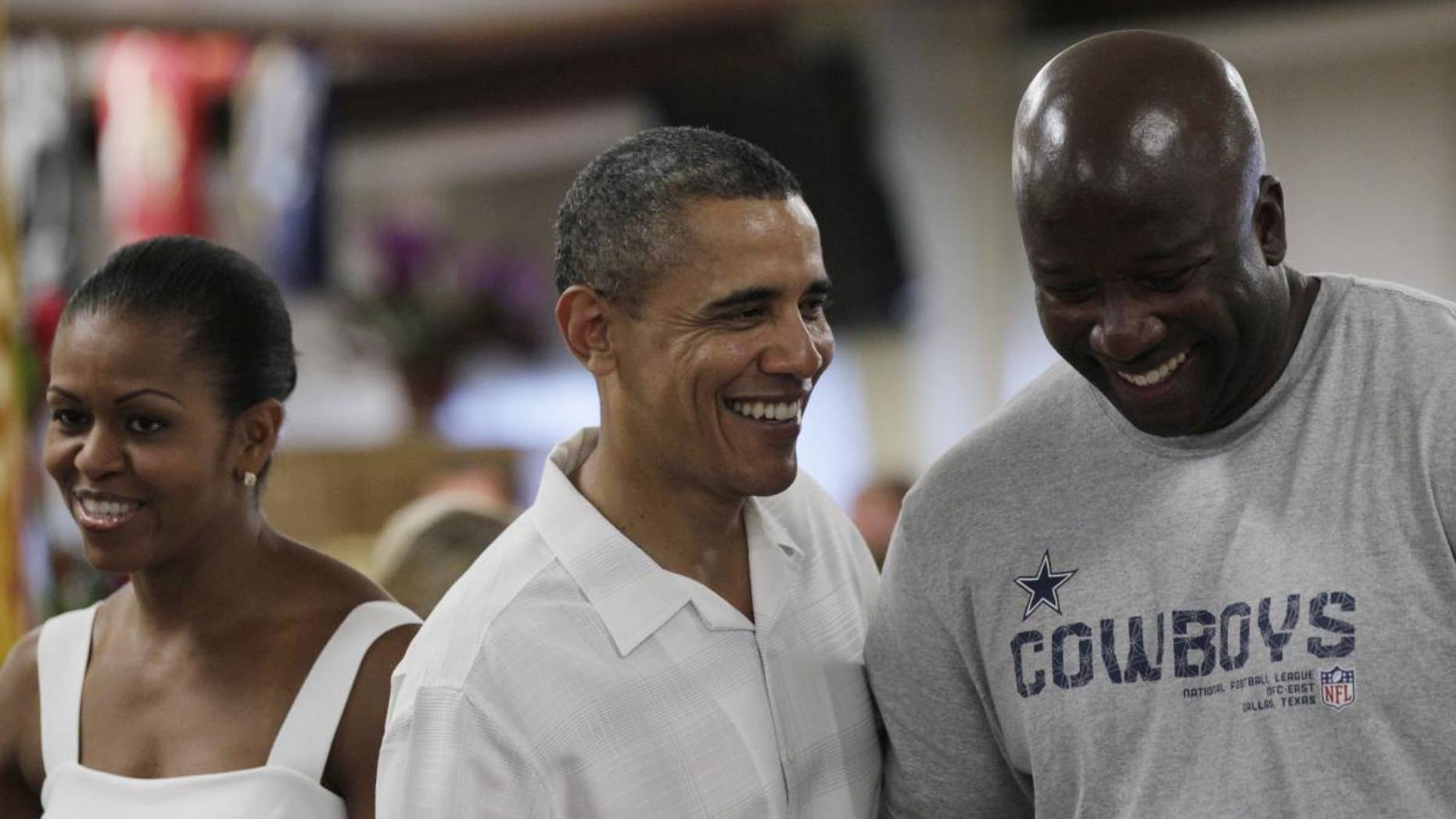 After a number of days in Hawaii with limited sightings of the president and first family, the Obamas, who spent most of Christmas day relaxing with family friends, went and visited with troops at the Marine Corps Base near their vacation rental home in Kailua.
The president and first lady entered the dining hall where a few hundred Marines and their families were having Christmas dinner consisting of prime rib, turkey, ham, stuffing, potatoes, vegetables and pie.
According to reporters with the president one little boy called out "Merry Christmas, Mr. President!" and then repeated the same thing when he said hello to Mrs. Obama. "No, she's Mrs. President," Obama joked.
The first couple continued around the room, speaking with a group of children who showed off their Christmas presents, and compared bracelets with the first lady.
In addition to shaking hands and playing with babies, the president even managed to crack a joke at his own expense. "We've gotta get you on the court," Obama told a man who was reportedly taller than the president. "I will not get an elbow in the lip if we play with this guy," Obama told his body man Reggie Love referring to a split lip the president needed stitches for earlier this month after a basketball game.
And not to be outdone by the little girl comparing jewelry with the first lady, one little boy made sure the president knew about the present he received for Christmas. "I got a punching bag for Christmas! I got a punching bag for Christmas!" And in good fun, the president held up his hand and let the child try and give him some punches on his palms.
The president and first lady have visited the Marine Base on Christmas day in the past and when the first family is vacationing in Kailua, the president works out at the gym on the base.