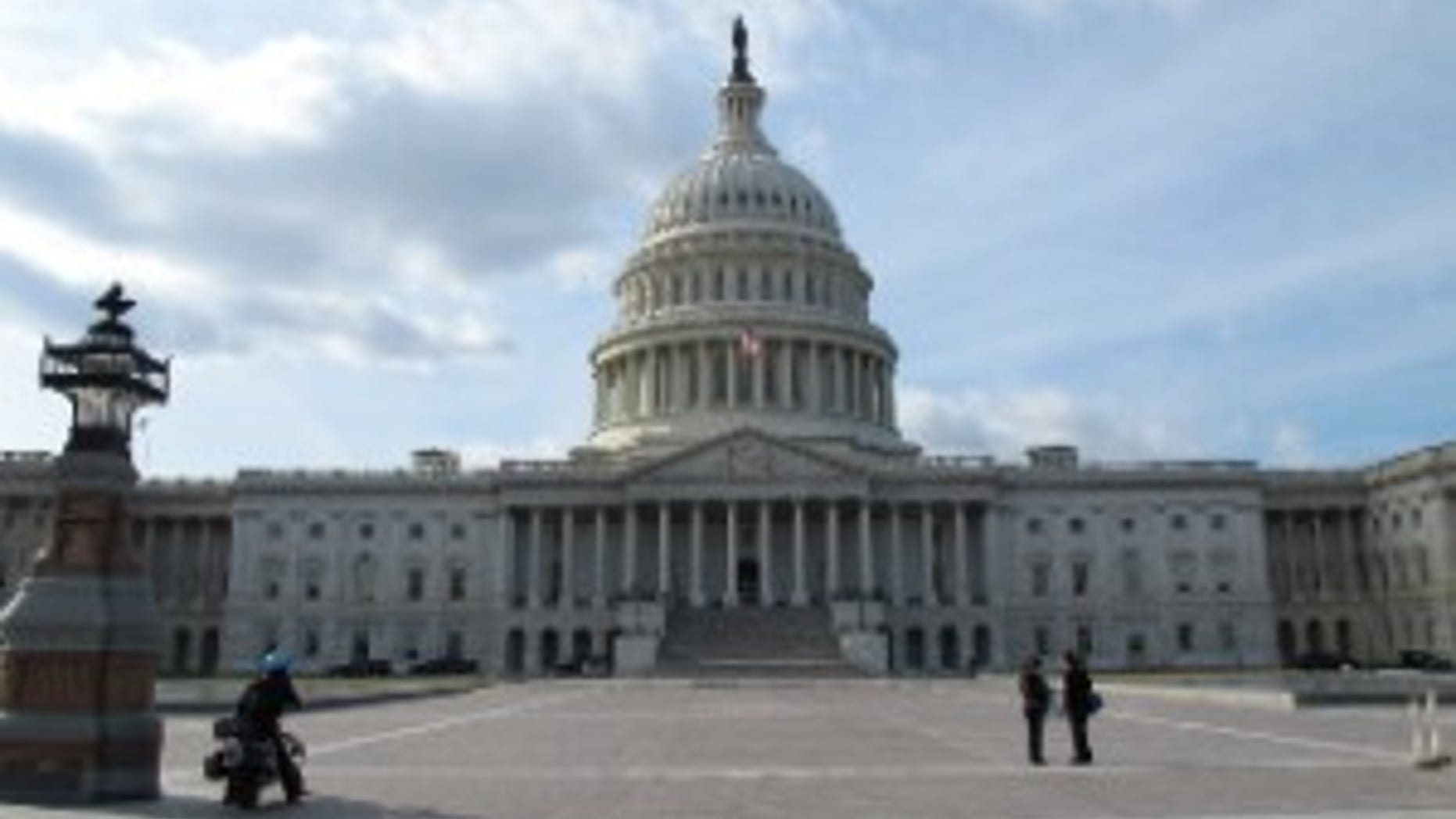 There are 448 fixed chairs on the floor of the chamber in the House of Representatives. And like stadiums that add seats for World Series or playoff games, the House also adds seats for the State of the Union address.
And of those nearly 500 chairs, only a few really qualify as "premium" seating. That's because if lawmakers snare a few special spots, it's likely they'll be seen back home on TV during the speech.
Many of these sought-after seats border the center aisle that President Obama will walk down when he's introduced tonight. Others are in strategic locations. One space is behind where Congressional leaders sit, thus guaranteeing that TV cameras will pick lawmakers who sit there during reaction shots.
The House advised lawmakers against saving seats or camping out in the House chamber to reserve a spot. But many ignored these warnings.
Several members squatted on seats near the aisle in an effort to shake Mr. Obama's hand when he enters the House chamber. That group includes Reps. Sheila Jackson Lee (D-TX), Eliot Engel (D-NY), Barbara Lee (D-TX), Joe Baca (D-CA) Tim Murphy (R-PA) and Jean Schmidt (R-OH).
Other lawmakers resorted to leaving business cards on the chairs or even scribbling their name on a scrap of paper and affixing it to the back of the seat with Scotch tape. But shortly after the House went into recess Wednesday afternoon, floor attendants swept through the chamber and removed all of the placeholder signs.
But that didn't stop Rep. Jason Altmire (D-PA). After the first set of signs were removed, Altmire entered the chamber and posted his name on a chair in the middle of the fifth row. Altmire then left.
But without warning, a House floor attendant came by a few minutes later and threw Altmire's placard in the trash, too.