Postal Service renews push to stop Saturday delivery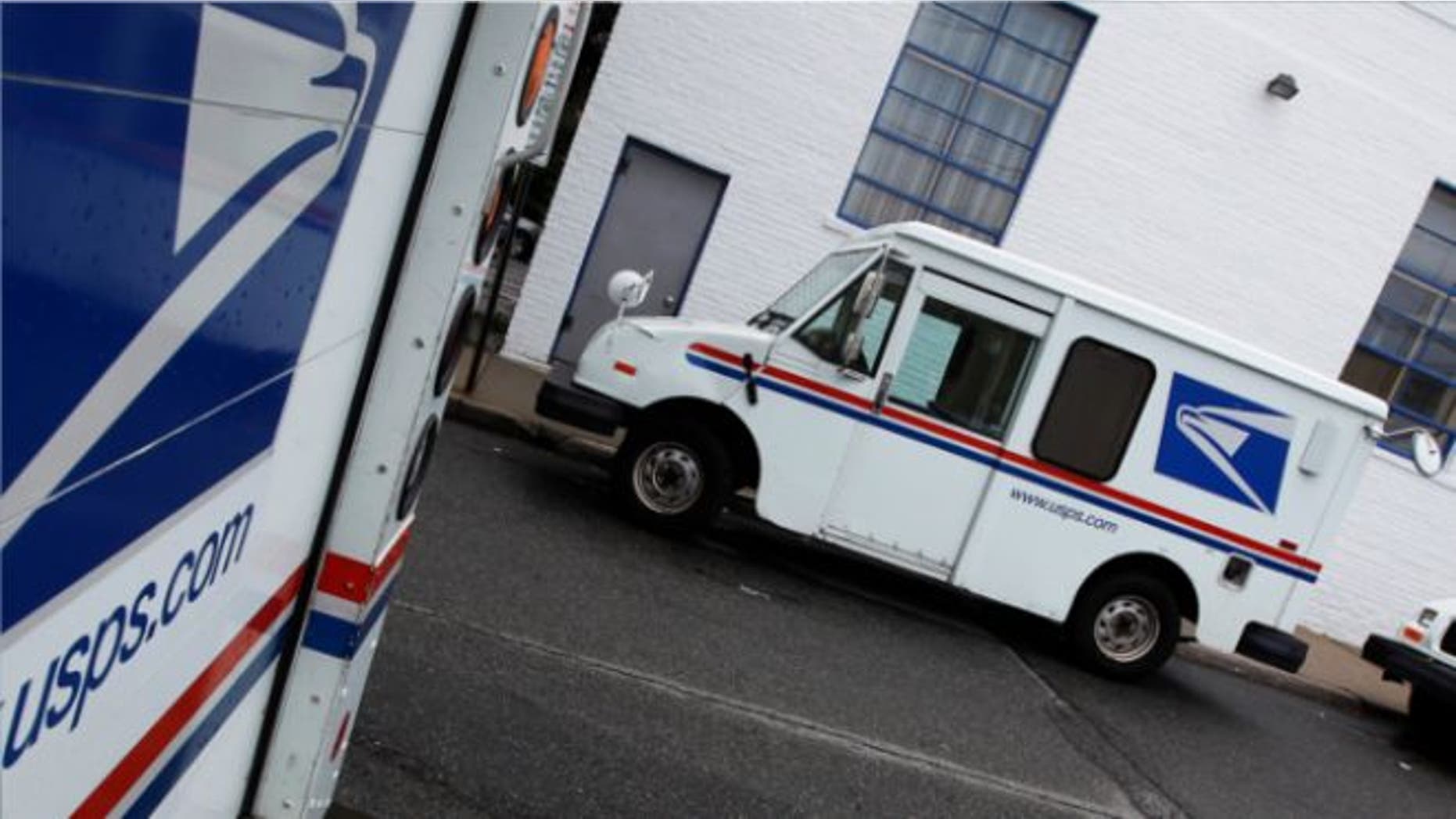 The embattled U.S. Postal Service is once again calling on lawmakers to sign off on its cost-cutting plan to end Saturday mail delivery.
Postmaster General Patrick Donahoe told members of the House Oversight and Government Reform Committee on Wednesday that moving to the proposed five-day-only delivery schedule would save the financially troubled agency $2 billion a year.
"We believe the timing is right to implement this change, especially in light of overwhelming continued support for five-day mail delivery by a vast majority of the public," Donahoe said in remarks prepared for Wednesday's hearing.
Donahoe's comments come as lawmakers consider proposals aimed at restoring the Postal Service to long-term financial stability.
The agency initially wanted to start the Monday-to-Friday mail delivery Aug. 5 for everything except packages as a way to hold down losses. In April, the agency's governing board backpedaled on the plan after it received mixed reaction from lawmakers.
The agency lost $15.9 billion last year and $5.1 billion in 2011. As a result, the agency over the past few years has tried to implement several different cost-cutting strategies including ending Saturday mail deliveries, closing or cutting hours at low-volume post offices and selling hundreds of properties.
The Postal Service disposed of 43 properties in 2011 and 49 in 2012, with the help of real estate firm CBRE. The agency in fiscal 2012 generated $228 million from the rental and sale of facilities, according to a recently released annual report.
President Obama's budget proposal released in April includes the same provision as last year on the Post Service — a plan to let the agency realign its business plan to better compete in the changing marketplace.
GOP Rep. Darrell Issa of California, chairman of the House Oversight and Government Reform Committee, introduced draft legislation in June that allows the Postal Service to switch to cut Saturday mail but keep six-day package delivery.
Elijah Cummings, the committee's highest-ranking Democrat, released similar legislation on Wednesday that includes a series of reform measures but stops short of authorizing the delivery schedule change.
In a letter dated July 15 and addressed to Issa, Fredric Rolando, president of the National Association of Letter Carriers, said the proposed delivery service cuts in his bill "would drive even more traditional mailers out of the postal system and trip the Postal Service into a death spiral."
"Given that there are more than 15 private sector jobs in the mailing industry for every USPS job, the negative employment impact of these cuts would be strongly magnified in the private sector," Rolando said.
The Associated Press contributed to this report.