Possible Justice Kennedy retirement would give Trump opportunity to tilt Supreme Court to right
NEWYou can now listen to Fox News articles!
Supreme Court Justice Anthony Kennedy might retire from the bench as early as this summer, a GOP senator said, and if true, President Trump would be able to nominate a justice who could tilt the nation's highest court well to the right for the foreseeable future.
Kennedy, the 81-year-old swing vote appointed to the court by former President Ronald Reagan, has served on the bench for 29 years.
Politico reported last week that Sen. Dean Heller, R-Nev., said "Kennedy is going to retire around sometime early summer," suggesting the potential vacancy on the court could energize the Republican base.
But Heller's office provided an official transcript of his comments, making it appear they were seemingly taken out of context by Politico.
"I believe that we're going to have another Supreme Court justice this year," Heller said. "I think that Kennedy is going to retire some time early summer. That being the case, Republicans are going to have another opportunity to put another Supreme Court justice in place, which I am hoping will get our base a little motivated."
The Supreme Court did not respond to Fox News' request for comment on whether Kennedy would retire by summer.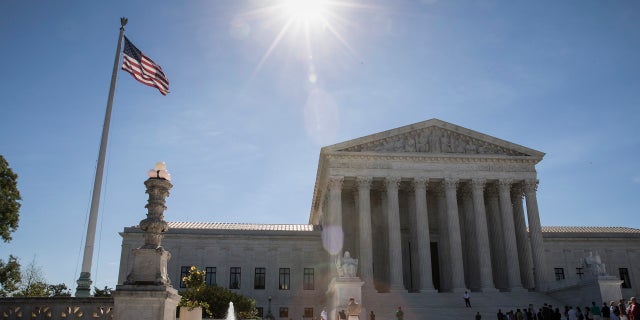 Despite Kennedy's conservative background, the justice is the crucial swing vote on the bench, tending to side with liberal colleagues on issues of gay rights and abortion rights, as well as some cases involving race and the death penalty. Kennedy has written the court's major gay-rights decisions, including the 2016 ruling that declared same-sex marriage a constitutional right nationwide.
But rumors of Kennedy's retirement have been discussed since last year, prompting even the White House to release a list of potential nominees.
The White House, in November, said Trump was "refreshing" his list of potential Supreme Court nominees "with input from respected conservative leaders."
"President Trump will choose a nominee for a future Supreme Court vacancy, should one arise, from this updated list of 25 individuals," the November statement read.
On Monday, a White House official told Fox News that the list has not changed since then.
Among the 25 names are Sen. Mike Lee, R-Utah, who said last year that he would "not say no" if Trump asked him to serve on the high court.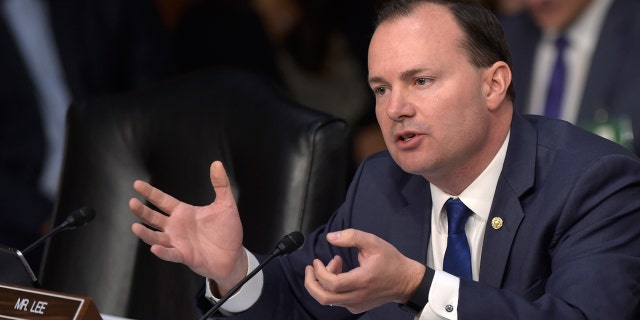 A spokesperson for Lee told Fox News on Monday that the senator "is honored to represent the people of Utah and is focused on his work in the Senate."
Other candidates on the list are Judge Amy Coney Barrett and Judge Kevin C. Newsom, who were both nominated to their current positions by Trump in May 2017. Barrett currently serves on the U.S. Court of Appeals for the 7th Circuit and Newsom serves on U.S. Court of Appeals for the 11th Circuit.
Also on the latest list are Justice Britt C. Grant of the Supreme Court of Georgia, Judge Brett M. Kavanaugh of the U.S. Court of Appeals for the District of Columbia Circuit, and Justice Patrick Wyrick of the Supreme Court of Oklahoma.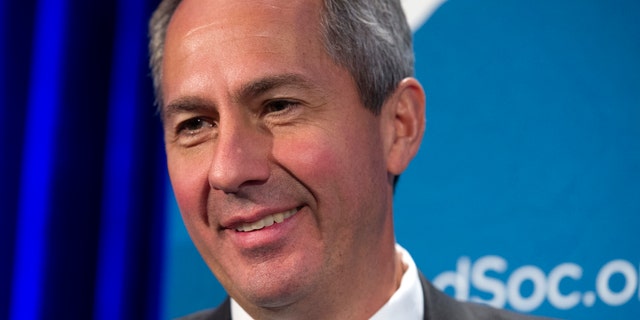 The president has kept Judge William Pryor of the U.S. Court of Appeals for the Eleventh Circuit and Judge Thomas Hardiman from the U.S. Court of Appeals for the Third Circuit in Pennsylvania on the list. Both Pryor and Hardiman were final contenders against Gorsuch for Trump's first Supreme Court pick last year.
The president has touted the appointment of Gorsuch to the high court as one of best successes in his presidency thus far. Kennedy was Gorsuch's mentor in 1993.
Fox News' Bill Mears and The Associated Press contributed to this report.