Pennsylvania Republican aims to disrupt state Democrats' 'good old boys club'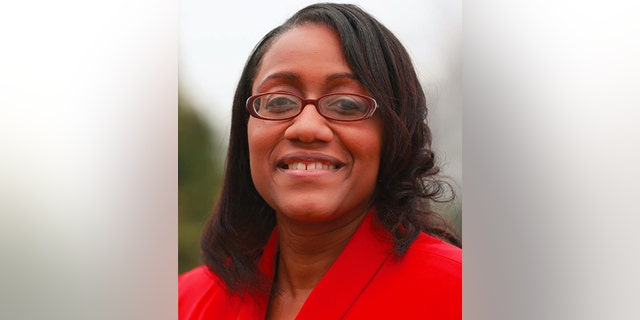 Whenever something bad happens in her corner of Allegheny County, Pa., lifelong county resident Fawn Walker-Montgomery takes it personally.
"When someone is murdered, people move out, or we are on the news for negativity, it breaks my heart," Walker-Montgomery, a City Council member in McKeesport, southeast of Pittsburgh, told Fox News.
One such heartbreaking day, she wrote in an email, came in August, when Marc Gergely – the Democrat who represented the area in the state House of Representatives since 2003 – was convicted on corruption charges over ties to a gambling ring. Gergely was sentenced Monday to 18 months of house arrest.
State prosecutors said Gergely was a key figure in an illegal video gambling operation that had installed more than 300 machines at bars, restaurants, bowling alleys and other businesses in the area.
"It was truly a sad day for the residents of the 35th District," Walker-Montgomery wrote, referring to the state legislative area that includes McKeesport and at least part of nine other municipalities.
"In wiretapped conversations with the leader of the gambling ring, he was heard saying, 'I just want to take care of you.' Meanwhile, our district continues to suffer from crime, blight, and low economic development.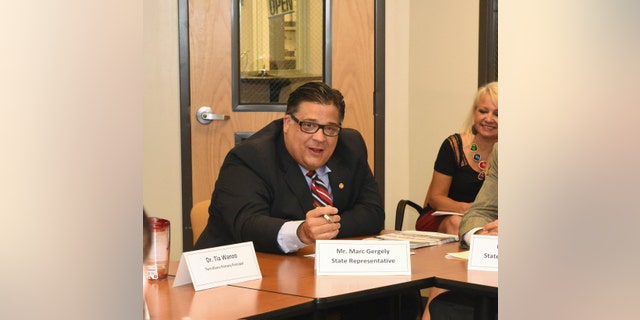 "The people need some of this loyalty that seems to only extend to the good old boys club."
It's that kind of loyalty to constituents that Walker-Montgomery – a Republican who lost to Gergely at the polls in November 2016, even though he had already been indicted – said she intends to bring to the job if she wins the Jan. 23 special election to fill the seat that Gergely was forced to vacate Nov. 6.
To win that seat, Walker-Montgomery, 37, the wife of a U.S. Army veteran and mother of a teenage daughter, will have to defeat Austin Davis, vice chairman of the county Democratic committee and assistant to County Executive Rich Fitzgerald.
'Seat at the table'
But Walker-Montgomery said she's up to the challenge. After all, she's been interested in politics since her days at McKeesport High School.
"I was the student who was involved with recommending policy and program changes as well as student rights," she said. "While some of my classmates were good in sports and academics, I saw that my mouth – for advocating -- was my gift and this was how God would use me."
During her school years, Walker-Montgomery maintained high grades, wrote for the student newspaper and participated in organizations such as Mothers Against Drunk Driving, according to her campaign website. Later, she earned a degree in political science at Johnson C. Smith University, a historically black university in North Carolina, and worked as an intern on Capitol Hill.

"Even as a youth I recognized that the key way to change systems is to have a seat at the table," she said.
That desire for a seat at the table ultimately led her to become a Republican, she said, because even though she's a black woman – part of the Democratic Party's traditional demographic base -- the local Democrats seem mostly interested only in her vote, not in solving problems.
"I grew tired of watching my district fall to the wayside," she said. "I soon began to realize that this was taking place under local Democratic leadership. Moreover, I saw that the local party didn't endorse minorities, or women -- despite how loyal the African-American community, especially black women, were to voting for them."
That sense of being ignored and rejected by Democrats made her pay more attention to the Republican side.
"In my experience if you practiced diversity of thought in the local [Democratic] party, then a target was drawn on your back. Therefore, I began to work across party lines as a councilwoman and developed sustainable relationships.
"I was given the opportunity to have that seat at table by the Republican Party here in my county, and I appreciate their support."
Career of advocacy
More accurately, Walker-Montgomery has had seats at multiple tables in the McKeesport area.
In addition to serving on the City Council, she has chaired the McKeesport Business District Authority; co-founded Take Action Mon Valley, an anti-violence group that works with police departments and local youth; worked on several anti-drug efforts in the community; served on the city's recreation and library boards; and helped bring University of Pittsburgh business-training classes to McKeesport, according to her website.
"It means a lot that I am able to open doors for others," she said.
"In order to have a second, you must have a first," she added, noting that her previous run for the 35th District House seat was the first-ever candidacy of a black candidate from the Mon Valley.
Getting the opportunity to open doors – as well as defying labels, stereotypes and expectations – is part of the appeal of politics for Walker-Montgomery, she said. Being a black Republican woman – and taking traditional Republican stances on issues such as abortion and Second Amendment rights -- presents plenty of those opportunities.
"As a black person in America I constantly face unique challenges," she said. "However, in my experience with local politics the challenges have occurred with me being a female and practicing diversity of thought.
"Going against the status quo -- which I have done through my political career -- can cause isolation, etc. To me, this election is not about party or race, but principle. Additionally, who has the proven track record and courage to advocate and think independently from political power brokers."
One of Walker-Montgomery's biggest fears, she said, was that the local power brokers would find a way to make sure Gergely receives a light sentence for his crimes.
"Unfortunately, I still think he's going to get off easy because of the political power brokers in this county," she said before Monday's sentencing. "This will only lend to the low optimism of the residents and status quo politics, business as usual."
But winning Gergely's seat in the Jan. 23 special election would be a key step toward ending business as usual, she said.
"The hardworking people of the Mon Valley deserve a state representative who is beyond reproach," she said. "They deserve a state representative who will spend every day fighting to make our community a better place to live, work, and raise a family – instead of a candidate who has spent his career fighting to enrich the power of the party bosses.
"If we continue with the status quo," she added, "nothing will change. That is why we [need to] elect a state representative who will always do the right thing for the right reasons, and will never cower to political pressure."
The Associated Press contributed to this report.