Pawlenty to Fight Health Care Law in Minnesota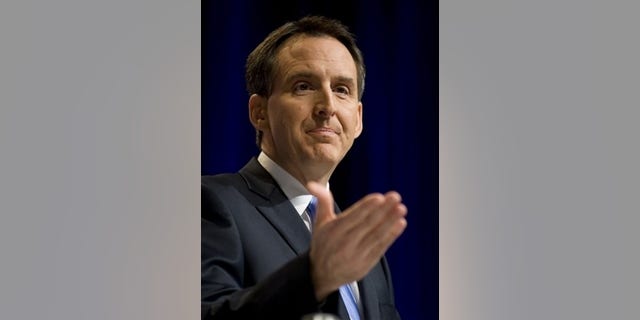 Washington (FOX) -- Minnesota Governor Tim Pawlenty said Tuesday that he will try to prevent his state from participating in the federal health care overhaul during the final four months of his term.
Pawlenty is widely considered to be preparing a run for the 2012 GOP presidential nomination and is drawing a line in the sand that may force other governors with presidential ambitions to make a tough decision.
By signing an executive order Tuesday, Governor Pawlenty has forbidden Minnesota state agencies for applying for new grant programs made available under the new health care law.
"Obamacare is an intrusion by the federal government into personal health care matters and it's an explosion of federal spending that does nothing to make health care more affordable," Governor Pawlenty said. "To the fullest extent possible, we need to keep Obamacare out of Minnesota. This executive order will stop Minnesota's participation in projects that are laying the groundwork for a federally-controlled healthcare system."
The move will be noticed in state houses where other Republican governors are potentially considering presidential runs. Indiana governor Mitch Daniels, along with Mississippi's Haley Barbour and Louisiana's Bobby Jindal will now have to decide whether or not to follow suit.
The move also gives Pawlenty an avenue to continue criticizing rival Mitt Romney, the former governor of Massachusetts, who brought universal health care coverage to the Bay State in a bill some conservatives have attacked as a precursor to Obama's health care reform.
The Democratic National Committee immediately lashed out at Pawlenty, accusing him of putting his presidential aspirations above those of his constituents.
"After rejecting $7.8 billion dollars for his cash-strapped state where taxpayers are struggling to make ends meet and denying health care to a quarter million of his fellow Minnesotans, Tim Pawlenty's executive order to state employees might as well have read 'You will henceforth work for my Presidential ambitions instead of the people of Minnesota," said DNC National Press Secretary Hari Sevugan.
Photo Credit: AP Photo