Panetta: US looking to end 'formal combat role' in Afghanistan in 2013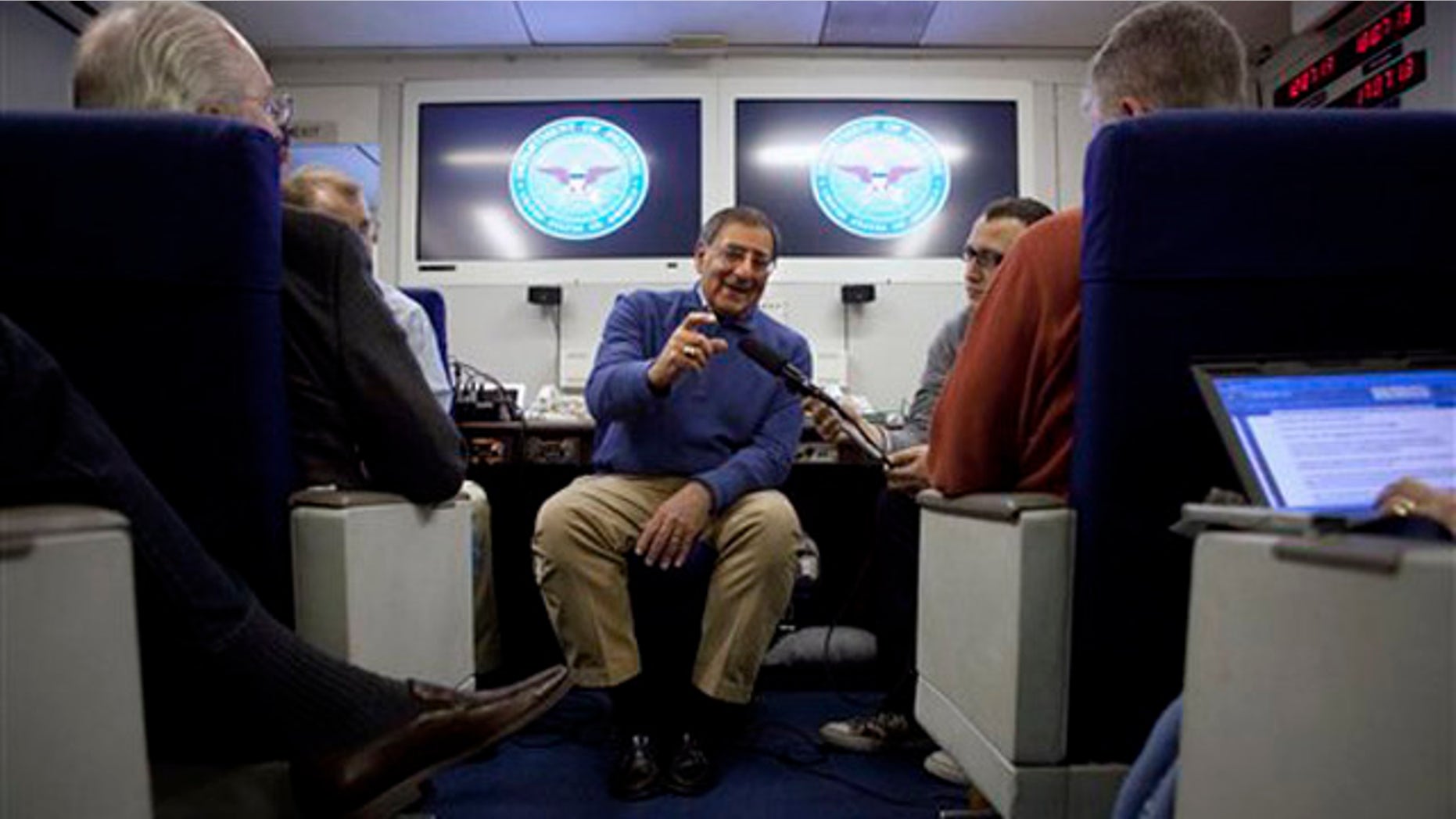 Defense Secretary Leon Panetta, en route to a NATO summit in Brussels, said Wednesday for the first time that U.S. forces will look to end combat operations in Afghanistan next year.
Panetta apparently tipped off the Obama administration's timetable for combat operations, one which to date has not been made public. While U.S. and NATO forces still face a 2014 deadline to end the Afghan war, Panetta's comments suggest the administration is looking to accelerate the phases of that transition.
"Hopefully, by mid- to the latter part of 2013, we'll be able to make ... a transition from a combat role to a training advise-and-assist role," Panetta told reporters traveling with him. "It's not going to be kind of the formal combat role that we are now, but it clearly is going to be a role where we are going to be providing a great deal of support and assistance to the Afghan army."
It is the first time a senior Obama administration official has said the United States would end its combat role next year. According to a senior U.S. official, it was an announcement that was supposed to be made in May at a NATO ministerial meeting in Chicago.
Panetta, it seems, may have gotten ahead of the administration on this, according to the official.
A senior U.S. defense official tried to clarify Panetta's remarks, saying they were consistent with the Lisbon process, which calls for U.S. and NATO forces to leave Afghanistan at the end of 2014, and similar to the way U.S. forces transitioned out of Iraq.
"The shift in mission doesn't mean fighting ends," the official said. "The emphasis will shift to training."
Another official stressed that Panetta was referring to a "change of mission," not an "end of combat" altogether.
Panetta said the U.S. would continue to play a "robust role" in Afghanistan.
"That doesn't mean that we're not going to be combat ready. We will be because we always have to be in order to defend ourselves," he said.
The comments, later confirmed by the Pentagon, were first reported in The Washington Post.
The defense secretary said U.S. and NATO forces would stay in the country through 2014 as originally envisioned.
"We're committed to an enduring presence there," he said.
Sen. Joseph Lieberman, I-Ct., released a statement on Wednesday following news of the transition. "Secretary Panetta's statement today sends the wrong message at the wrong time to both our friends and our enemies in the Afghan conflict," the statement reads. "While we all share the goal of drawing down our military presence in Afghanistan, this should be driven by developments on the ground in Afghanistan, not by the whims of Washington."
Panetta's trip this week to NATO headquarters in Brussels was supposed to be "routine," according to one senior U.S. defense official. It was not clear whether Panetta originally intended to make the combat mission announcement on his way there.
The official added, "Fighting could continue after 2013 but the focus would be on advise, train and assist." The official described a "rolling transition," during which U.S. forces could be "fighting and advising" for a period of months. "American troops could still be in combat missions after 2013. The counterterrorism portion of the mission will continue well into 2014. It will all be situation-dependent," the official said.
An administration official also noted that until leaders come together in Chicago, "nothing is final."