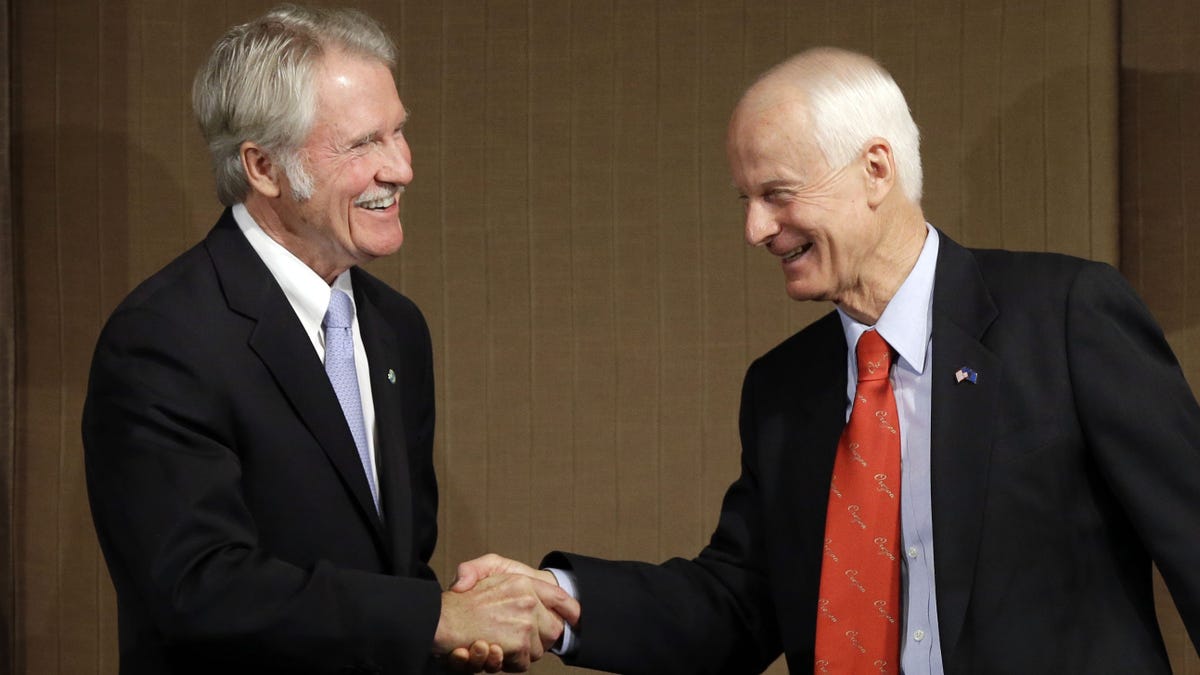 WASHINGTON – Oregon's Republican gubernatorial candidate Dennis Richardson is calling for the resignation of the state's current Democratic Gov. John Kitzhaber.
Richardson alleges Kitzhaber and his finance Cylvia Hayes, broke the law in a pay to play scandal, the Statesman Journal reported.
In his 13-page letter to Oregon's U.S. Attorney S. Amanda Marshall, Richardson asked the Federal Bureau of Investigations and the Justice Department to investigate the couple on charges of bribery, conspiracy and honest services fraud.
The allegations follow a series of media reports that accuse Hayes of using her relationship with the governor to lock down lucrative government contracts for companies that hired her as a consultant.
Charlie Spies, a lawyer hired by the Richardson campaign, says the Oregon case is similar to one in Virginia where former Gov. Bob McDonnell and his wife, Maureen, were found guilty on nine of 14 charges last month, including obstruction of justice.
The McDonnells were accused of taking more than $165,000 worth of gifts and loans from Star Scientific Inc. CEO and founder Jonnie R. Williams Sr.
In that case, the U.S. Justice Department released a statement that said "convictions should send a message that corruption in any form, at any level of government, will not be tolerated."