Obama Stands Firm on Restrained Response to Iran Protests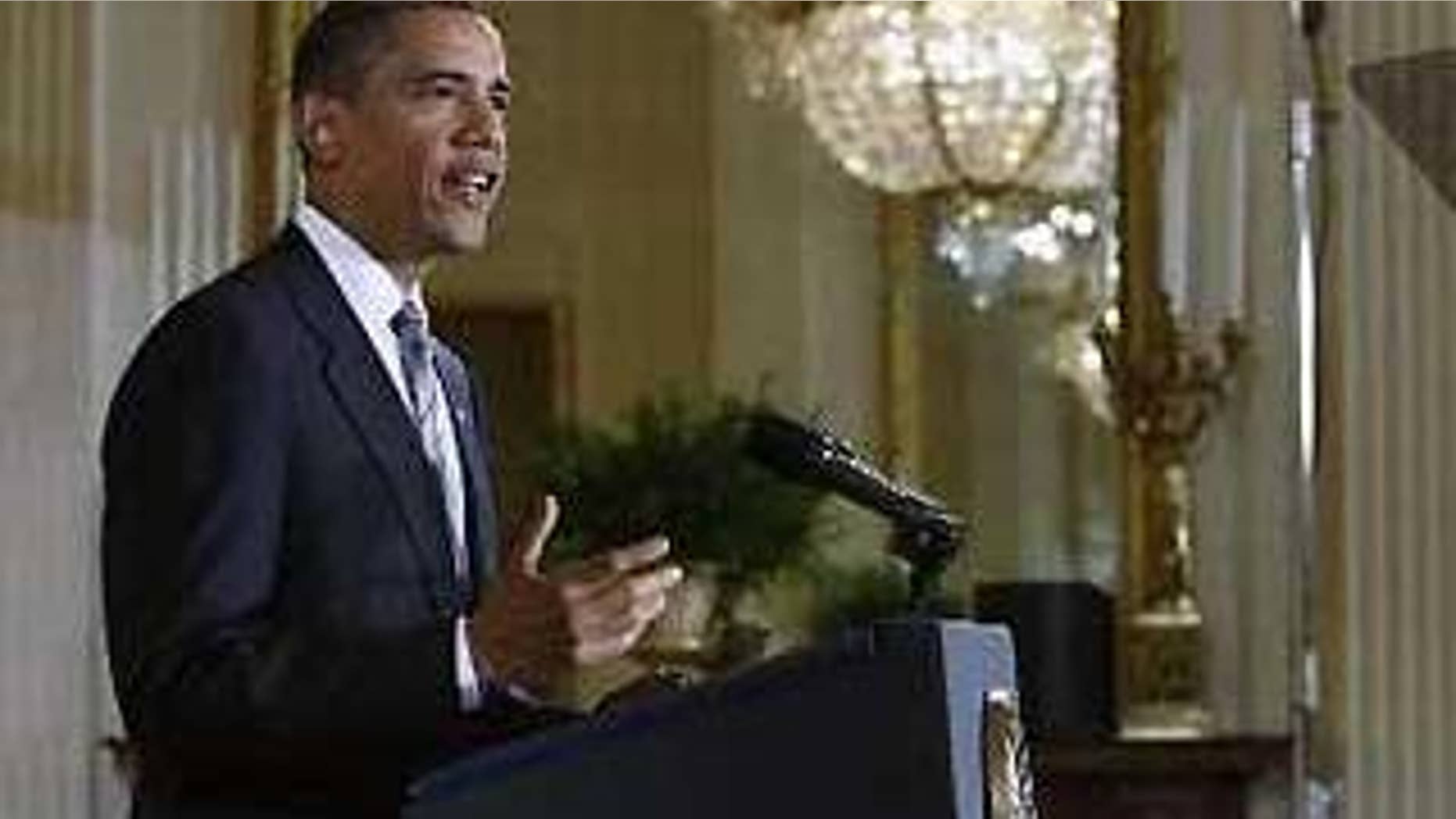 President Obama is sticking with his call for a restrained U.S. response to Iran's post-election protests as pressure mounts from the GOP for him to "lead" by declaring his support for the country's pro-reform demonstrations.
"The last thing that I want to do is to have the United States be a foil for those forces inside Iran who would love nothing better than to make this an argument about the United States," Obama said in an interview broadcast Monday on CBS' "The Early Show."
"We shouldn't be playing into that," he said in the interview recorded Friday.  "There should be no distractions from the fact that the Iranian people are seeking to let their voices be heard."
Obama told Pakistan's Dawn newspaper, in an interview published Sunday, that the United States has no way of knowing whether the disputed Iranian election 10 days ago was fair or not. Iranians should be able to peacefully protest the results in any case, Obama said.
YOU DECIDE: What Should Obama Do About Iran?
That interview was also done last week. Obama said nothing about the crisis in public on Sunday, although a spokesman said he discussed Iran with foreign policy advisers in the Oval Office for more than 30 minutes. He later went golfing in Virginia. On Monday, the president had two public events, but was not expected to comment on Iran during at least one of them.
Tehran's streets were mostly quiet on Sunday for the first time since the bitterly disputed June 12 presidential election, but cries of "God is great" and "Death to the dictator" echoed from rooftops after nightfall.
Iran's Revolutionary Guard, the country's most powerful military force, on Monday ordered demonstrators to "end the sabotage and rioting activities" and threatened to crush any further opposition protests.
The official death toll from the week of demonstrations stands at 17.
U.S. intelligence officials are assessing a number of "markers" to determine if the situation in Iran is escalating. One source told FOX News that the situation is "extremely fluid."
Among the markers cited are remarks by regime officials, who are blaming so-called "foreign elements" for the protests. On Sunday, Iranian President Mahmoud Ahmedinejad urged the United States and Britain to stop meddling in Iran's affairs. This type of rhetoric, including now describing demonstrators as "terrorists," are indicators that the regime is under pressure and not taking a conciliatory stance, an intelligence source said.
GOP lawmakers said the president should make a less muted statement about the quest for democracy in Iran, whose leaders run the country according to Sharia law and are believed to be pursuing nuclear weapons.
"The president of the United States is supposed to lead the free world, not follow it," Republican Sen. Lindsey Graham said Sunday. "He's been timid and passive more than I would like."
Obama's Republican opponent in last year's election, Sen. John McCain, and others noted that Western leaders, including French President Nicolas Sarkozy and German Chancellor Angela Merkel, have demanded a recount or more forcefully condemned the government crackdown.
"I'd like to see the president be stronger than he has been, although I appreciate the comments that he made yesterday," McCain told CBS television. "I think we ought to have America lead."
Like other Democrats who spoke Sunday, Sen. Dianne Feinstein backed the president's approach.
"It is very crucial, as I see it, that we not have our fingerprints on this," she said on CNN, "that this really be ... truly inspired by the Iranian people. We don't know where this goes."
Sen. Richard Lugar, a moderate Republican who holds the party's top position on the Senate Foreign Relations Committee, seemed to echo Obama's caution.
"The challenge continues, which is going to come to a conclusion one way or another," Lugar said on CNN. "Either the protesters bring about change or they're suppressed, and it's a potentially very brutal outcome at the end of the day."
A day earlier, Obama invoked the American civil rights struggle to condemn violence against demonstrators, some of whom have carried signs in English asking, "Where is My Vote?"
It was his strongest statement on what has become the most significant challenge to Iran's ruling structure since the Islamic revolution 30 years ago, but he stopped short of calling for a recount or new election, as many of the demonstrators seek.
He avoided mentioning by name either Ahmadinejad or Mir Houssein Mousavi, his principal challenger, and said nothing about his oft-repeated campaign promise of a fresh start in diplomatic talks with the main U.S. adversary in the Middle East.
Obama's defenders say his measured response speaks up for human rights while preserving U.S. options and lessening the chance that he becomes a scapegoat for the cleric-led government, which has blamed the West for stirring up street protests that turned into bloody clashes with police and militia.
The Associated Press contributed to this report.