Obama Seeks Global Support for Nuclear Crackdown at Summit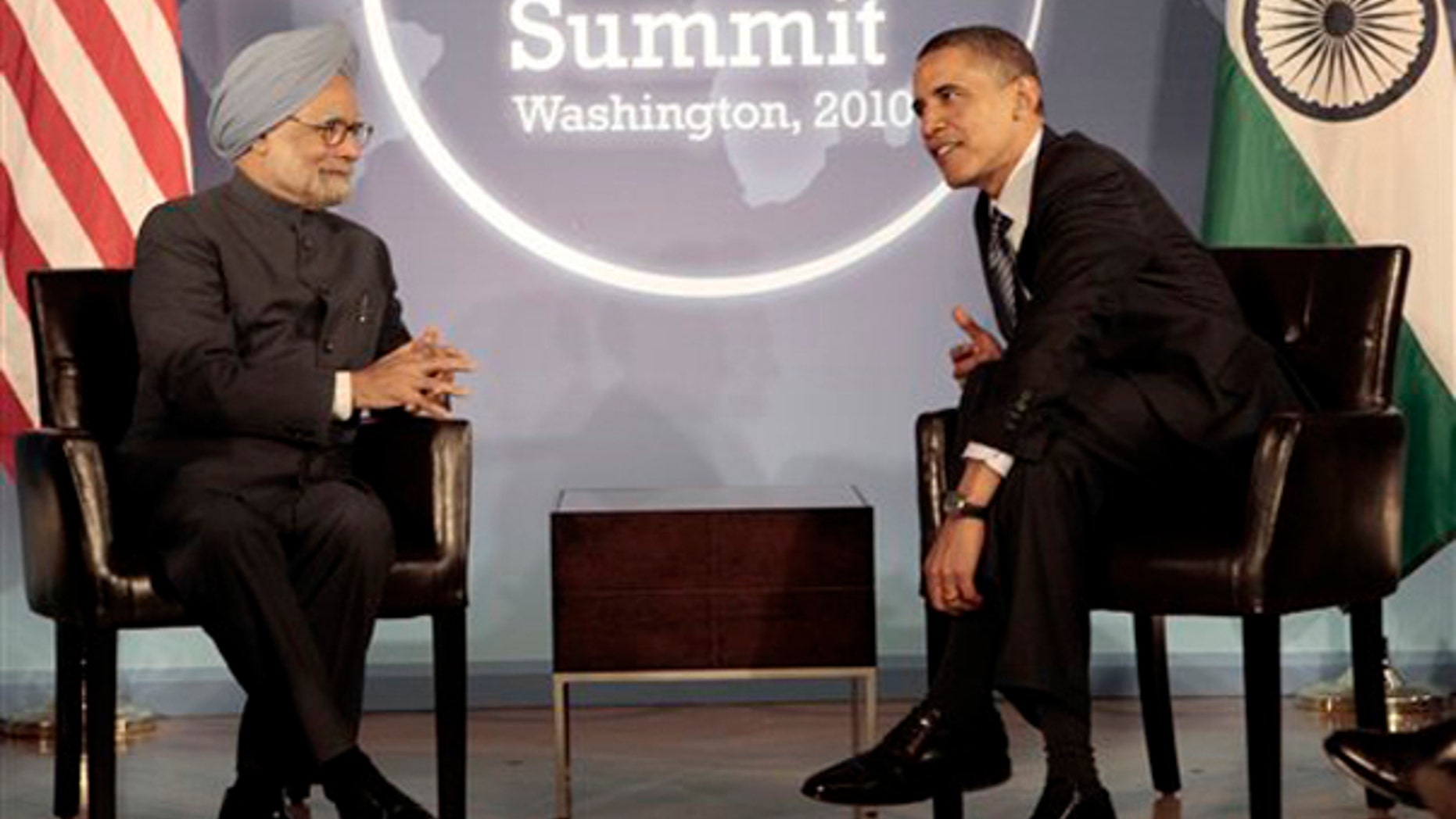 The nuclear security summit in Washington, D.C., this week is the largest gathering of world leaders hosted by a U.S. president since the 1945 conference founding the United Nations.
But the historic, two-day gathering of representatives from 47 countries is not expected to result in a bold new strategy. Rather, the summit will showcase President Obama's eagerness to lead on the issue, according to top administration officials.
Obama invited world leaders to Washington as a key step toward his declared goal of one day ridding the world of nuclear weapons.
And the president hopes to use the gathering to focus heads of state on what he sees as one of the most serious nuclear proliferation threats of their time: the ability of terrorists and terror networks like Al Qaeda to steal or buy nuclear material.
"We don't believe the threat from nuclear terrorism comes from states," Secretary of State Hillary Clinton said on ABC's "This Week." "Our biggest concern is that terrorists will get nuclear material."
Iran and North Korea were not invited to the summit, though both nations' nuclear programs are likely to be discussed during the Washington summit Monday and Tuesday. Clinton said in the interview aired Sunday that "we fear" North Korea's possession of nuclear weapons and Iran's pursuit of them because "they are unpredictable."
The Washington conference is the fourth leg of Obama's campaign toward a nuclear weapon-free world. The high-flown goal, which the president admits likely will not be reality in his lifetime, began a year ago in Prague when he laid out plans for significant nuclear reductions.
In the meantime, he has approved a new nuclear policy for the United States, vowing last week to reduce America's nuclear arsenal, refrain from nuclear tests and not use nuclear weapons against countries that do not have them. North Korea and Iran were not included in that pledge because they do not cooperate with other countries on nonproliferation standards.
That was Tuesday, and two days later, on the anniversary of the Prague speech, Obama flew back to Prague where he and Russian President Dmitri Medvedev signed a new START treaty that reduces each side's deployed nuclear arsenal to 1,550 weapons. Both the Russian parliament and the U.S. Senate still must approve the agreement.
The nuclear security summit officially starts on Monday. But Obama held a series of pre-summit, one-on-one meetings Sunday afternoon with the leaders of India and Pakistan, nuclear-armed neighbors.
Obama also met with leaders from South Africa and Kazakhstan, countries which have gone nuclear free, giving up their nuclear weapons programs.
Also likely to come up at the summit this week is the last-minute decision by Israeli Prime Minister Benjamin Netanyahu to cancel his plans to attend. Clinton on Sunday downplayed Netanyahu's decision to send a deputy to Washington instead.
"The Israeli government will be represented at a very high level," she said. "And you know, they are -- they share our deep concern about nuclear terrorism."
Obama kicks off the summit Monday with a dinner. He will also meet individually with the leaders of Jordan, Malaysia, Armenia and China.
Obama administration officials say they hope to conclude the summit on Tuesday with a "unifying statement that commits the attendees to keep working" on nuclear security.
The Associated Press contributed to this report.