Obama proposes putting veterans to work in nation's parks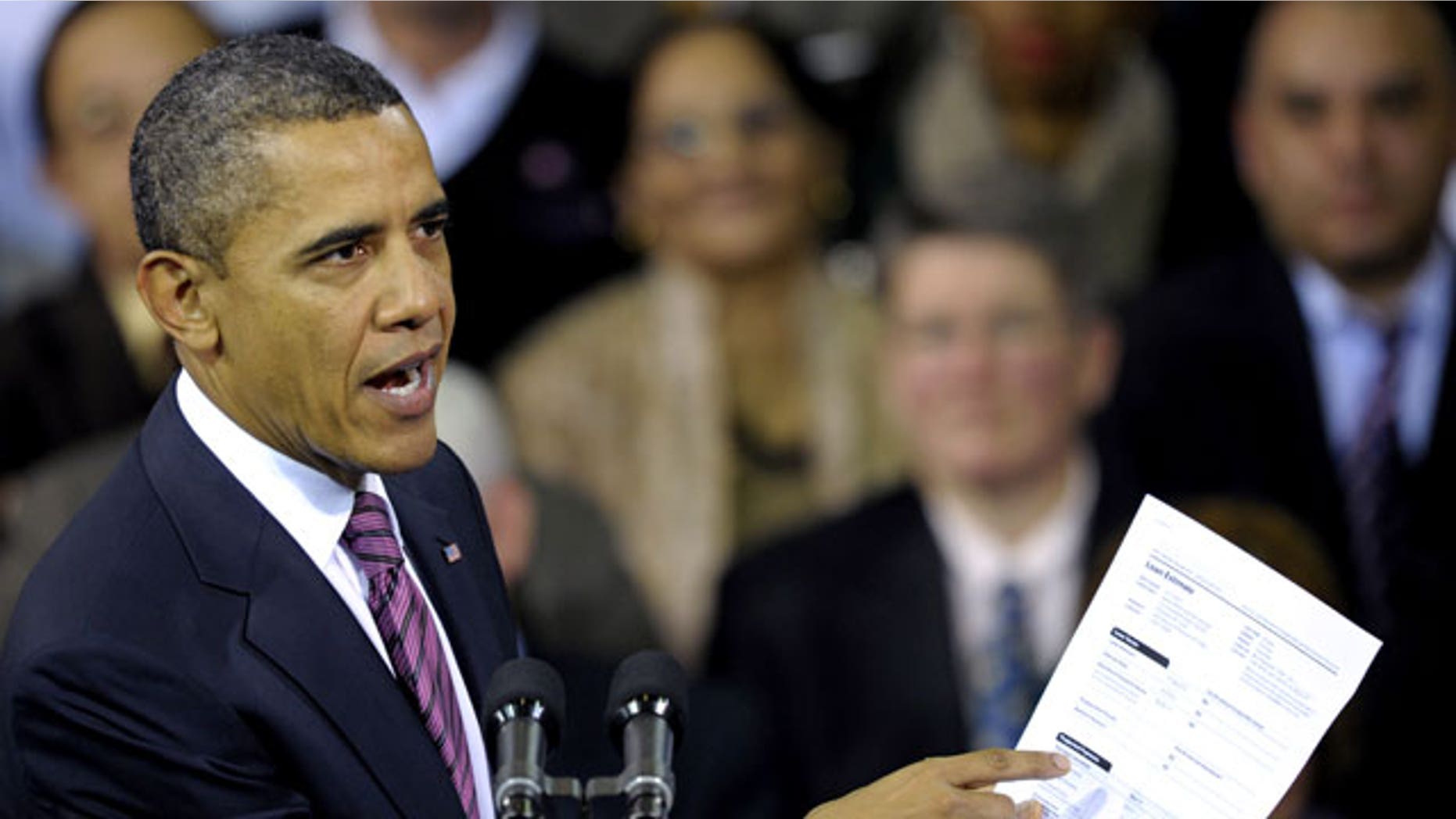 WASHINGTON – The Obama administration is calling for a new $1 billion program to put thousands of military veterans to work repairing trails, restoring habitats and making other conservation improvements on public lands.
The proposal to put up to 20,000 U.S. veterans to work over five years will be in the president's fiscal 2013 budget, an administration official told FoxNews.com.
Under the program, veterans would be put to work "providing visitor programs, restoring habitat, protecting cultural resources, eradicating invasive species and operating facilities." This would include repairs to roads, trails and levees and would be particularly geared to those veterans who served after the 9/11 terrorist attacks, a group experiencing an unemployment rate of 13.1 percent, compared to 8.1 percent for non-veterans.
"Let's get more cops on the beat, let's get more rangers in the parks, let's get more firefighters on call, and in the process, we're going to put more veterans back to work," President Obama said Friday at a fire station in Arlington, Va. "They've already risked their lives defending America. They should have the opportunity to rebuild America."
The administration has not specified how it plans to pay for the program. The administration official said the hope would be to work with Congress and use a leftover deficit-reduction provision from Obama's American Jobs Act proposal to pay for the plan.
That original proposal included $580 billion in cuts to mandatory programs, and far more -- $1.5 trillion -- in tax reform. On the tax side, the administration proposed cutting tax loopholes and also implementing the so-called "Buffett Rule" to compel those making more than $1 million to pay more.
As part of the new plan, the administration also will seek more grant money for programs that allow local communities to hire more police officers and firefighters.
Interior Secretary Ken Salazar said the Civilian Conservation Corps that operated during the 1930s could be viewed as a model for what the administration will try to accomplish through its "Veterans Jobs Corps."
"When one looks back at the legacy of the Civilian Conservation Corps, we take great comfort that those who take on these kinds of activities will leave a lasting legacy for the United States," Salazar said.
The backdrop of presidential politics is also playing a role in the Obama administration's new efforts. Several states that will be heavily contested in November have a significant military presence. Veterans will be evaluating specific ways the next White House administration intends to help them.
Administration officials said the initiatives are focused on helping veterans who served in Iraq and Afghanistan. Communities that hire veterans to work as police and firefighters will be given preference in the grants competition. Obama will also seek to increase spending for the grants programs. He will propose an additional $4 billion for the Community Oriented Policing Services program, or COPS. He will propose an additional $1 billion for the firefighter grants.
The administration also will propose a training program designed to help veterans wanting to start their own small businesses.
With GOP lawmakers stressing the need to cut government spending, it remains to be seen how far the proposals will make it in a deeply divided Congress. Many conservatives have in the past voted to cut spending for the COPS program, while Obama is calling for a major expansion.
Congress also has been focusing on the problem of unemployment among veterans. A House subcommittee on Thursday examined the unemployment rate for those who serve in the National Guard or Reserves. Witnesses estimated that about 1 out of every 5 returning guardsmen is unemployed.
About 160,000 soldiers leave active duty annually, and some 95,000 members of the National Guard and Reserves join them. The Labor Department already operates some jobs programs to help soldiers with the transition to civilian life. For example, there are employee workshops that help vets with advice on job searches and labor market conditions. The department also provides grants to states that in turn hire workers to conduct job training workshops and reach out to employers on behalf of vets.
The Associated Press contributed to this report.