Obama administration acknowledges drone strikes killed 4 Americans since 2009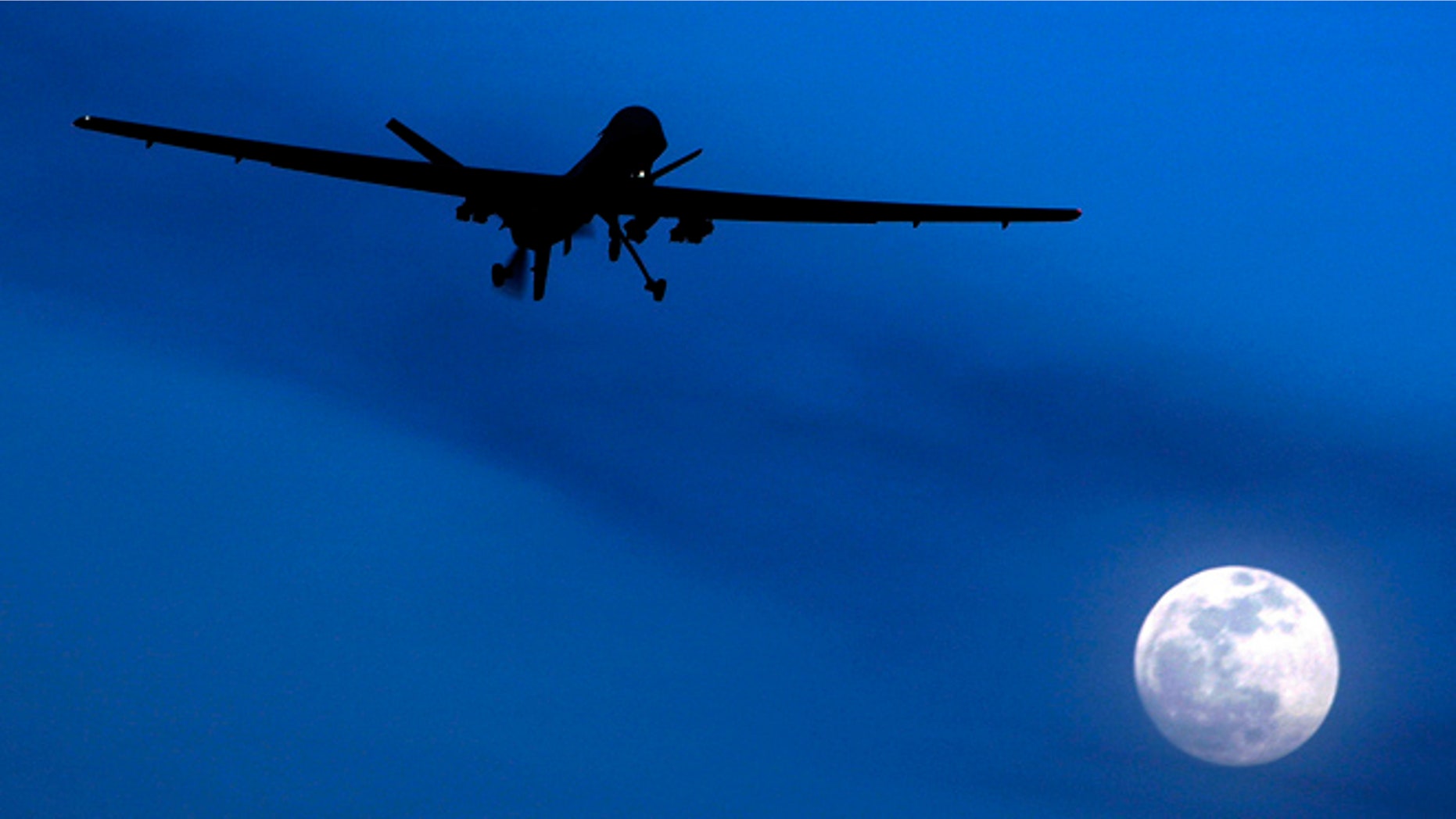 Four American citizens have been killed in counter-terrorism drone strikes since 2009, the Obama administration acknowledged for the first time Wednesday.
Attorney General Eric Holder disclosed the previously classified information in a letter to a top senator that also included the names of those killed and the revelation that only one was directly targeted in the strikes that began in 2009. He did not specifically call them drone strikes – rather, he referred to "counterterrorism operations" – but most of the individuals he mentioned are known to have died in drone strikes.
The targeted individual, Anwar al-Awlaki, was a radical Muslim cleric whom U.S. officials said was involved in planning Al Qaeda operations and terror attacks. He was killed in September 2011 in Yemen.
The acknowledgement came ahead of a major counterterrorism policy speech by President Obama scheduled for Thursday.
Holder said in the letter that the Obama administration is "aware" of three other U.S. citizens killed in such counter-terrorism operations besides al-Awlaki: Samir Khan, Jude Kennan Mohammed and Awlaki's son Abdulrahman Anwar al-Awlaki, Holder said.
However, Holder wrote, "these individuals were not specifically targeted by the United States."
Holder addressed the letter to Senate Judiciary Committee Chairman Patrick Leahy, D-Vt.
Khan died in the same drone strike that killed Anwar al-Awlaki. Abdurrahman, al-Awlaki's 16-year-old son and a Denver native, was killed in Yemen two weeks later. Mohammed was killed in a drone strike in Pakistan.
The White House responded just minutes after the information was made public in another news report, saying President Obama ordered the disclosure to build on his effort – included in this year's State of the Union address – "to pursue greater transparency around our counter-terrorism operations."
A White House official told Fox News the release of the information coincides with a scheduled speech Thursday by the president in which he will discuss the country's "broader counter-terrorism strategy," including the policy and legal rationale for the use of targeted, lethal force against Al Qaeda and its associated forces.
The killing of Anwar al-Awlaki, a New Mexico native who was educated at George Washington University, was widely known even before the release Wednesday and sparked widespread debate over whether an American citizen abroad or on U.S. soil should be targeted and killed without a trial.
Holder laid out the administration's case in specific detail, writing, "al-Awlaki was a senior operational leader of al Qaeda in the Arabian Peninsula, the most dangerous regional affiliate of al Qaeda and a group that has committed numerous terrorist attacks overseas and attempted multiple times to conduct terrorist attacks against the U.S. homeland."
The attorney general also said al-Awlaki was "intimately involved in detailed planning and putting in place plots against U.S. persons" and that he made clear he wanted the attacks to kill Americans.
Holder cited in his five-page letter the justification he made in 2012 for the program, when he said "it is an unfortunate but undeniable fact" that a "small number" of U.S. citizens "have decided to commit violent attacks against their own country from abroad."
"Since entering office, the president has made clear his commitment to providing Congress and the American people with as much information as possible about our sensitive counterterrorism operations," Holder also told Leahy. "The administration is determined to continue these extensive outreach efforts to communicate with the American people."
The Associated Press contributed to this report.