New York City Nominated for Ballot Bungle Booby Prize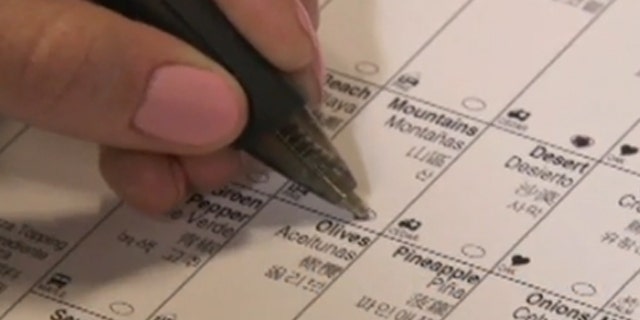 New York City's election ballot is so confusing it's starting to get national recognition.
The city's paper ballot has drawn jeers in recent weeks over a series of potential flaws, leading to the firing of the election board's director on Tuesday. Most prominently, the instructions tell voters to fill out the oval "above or next to" a candidate's name, though the corresponding ovals on the ballot are actually below each candidate's name.
Though the city is trying to correct the problems, an organization called the Center for Plain Language has nominated the ballot for its so-called WonderMark Award -- a booby prize for "unclear, confusing language."
The Maryland-based center, which crusades for easy-to-understand wording in government and business documents, cited the New York ballot instructions and design as a "terrible" case of the damage bad language can do.
"Some language is so bad that it may cause harm, which is the case with the New York City ballot," Annetta Cheek, chair of the center's board of directors, said in a written statement.
The nation got a taste of the problems poorly designed ballots can cause during the 2000 presidential election fiasco, when Florida's confusing butterfly ballots wreaked havoc at the polls. Lawrence Norden, with the Brennan Center for Justice, drew attention to the New York ballot instructions in a letter to state officials last week.
"A voter who follows the directions and chooses the oval above the candidate's name will actually be voting for a different candidate than she intends," he wrote.
The New York City Board of Elections plans to put a correct set of instructions in the voting booths to clear up the confusion. Further, a spokeswoman was quoted in The Wall Street Journal last week saying the problem was not the instructions; rather, "our ballot design does not match up to the instructions."
But there have also been complaints about the design, as well as the layout for candidates in a special City Council election -- in which the fiancée of Sean Bell, who was killed in a high-profile shooting by police in 2006, is running.
The New York Post first reported that the Queens election ballot was set up so that the name of one of the other Democratic candidates, Ruben Wills, would appear in the same column as the Republican candidates. The Board of Elections fired its executive director George Gonzalez shortly afterward.