New Jersey township's elected board switches political parties from Democrat to Republican
Town council members to make switch amid string of Republican victories in East Hanover over the past three years
The entire East Hanover, New Jersey, town council and its mayor plan to drop their affiliation with the Democratic Party and pledge their allegiance to the GOP, according to reports.
The New Jersey Globe, a news website that focuses on the Garden State's political arena, reported that Mayor Joseph Pannullo, Council President Frank DeMaio, Jr., Councilwoman Carolyn Jandoli and Councilmen Brian Brokaw, Sr. and Michael Martorelli will switch their party affiliation from Democratic to Republican.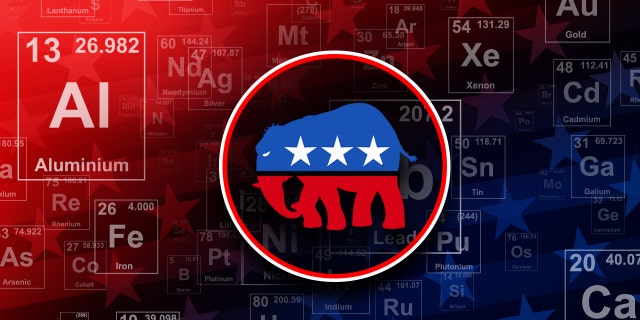 Panullo was elected to office in 2007 after unseating then-Republican Mayor William Agnellino. The victor ran as a Democrat, and at the time of his swearing in, he was the only Democrat on council.
WEST VIRGINIA STATE SENATOR LEAVES DEMOCRATIC PARTY FOR THE GOP
Panullo did not immediately respond to inquiries about his party switch.
Two other Democratic candidates ousted Republicans that year, which gave the blue party a dominance in the township of East Hanover, which currently has a population of just over 11,000 people.
Even though the leadership in East Hanover was mainly Democratic, the town overwhelmingly supported Republican Jack Ciattarelli when he ran against Gov. Phil Murphy in 2021. In fact, Ciattarelli garnered 74% of the vote.
TULSI GABBARD LEAVES DEMOCRATIC PARTY, DENOUNCES IT AS 'ELITIST CABAL'
Republican dominance was also shown in 2020 when the town gave then-President Trump 66% of the vote, and in 2022 when Paul DeGroot collected 68% of the vote against Rep. Mikie Sherrill.
This year, DeMaio, Martorelli and Pannullo are up for re-election.
"Today's complete party flip on the East Hanover Township Council – a first in New Jersey history – is an early signal of the Republicans' growing momentum ahead of the critical November elections," Bob Hugin, chairman of the New Jersey Republican State Committee said on Tuesday. "Voters know that any official running with a 'D' next to their name in our one-party control state is responsible for aiding and abetting the radical Phil Murphy agenda that is driving energy prices up and people out of their homes."
The party switch comes just two months after West Virginia state Sen. Glenn Jeffries announced he was leaving the Democratic Party to become a registered Republican.
Jeffries cited "economic development" as one of the reasons he switched parties.
CLICK HERE TO GET THE FOX NEWS APP
Another elected official who left the Democratic Party was former Hawaii Rep. Tulsi Gabbard, who claimed the party was "under the complete control of an elitist cabal of warmongers driven by cowardly wokeness."