New $1 Billion Embassy in London Called 'Ridiculous' Waste of Taxpayer Money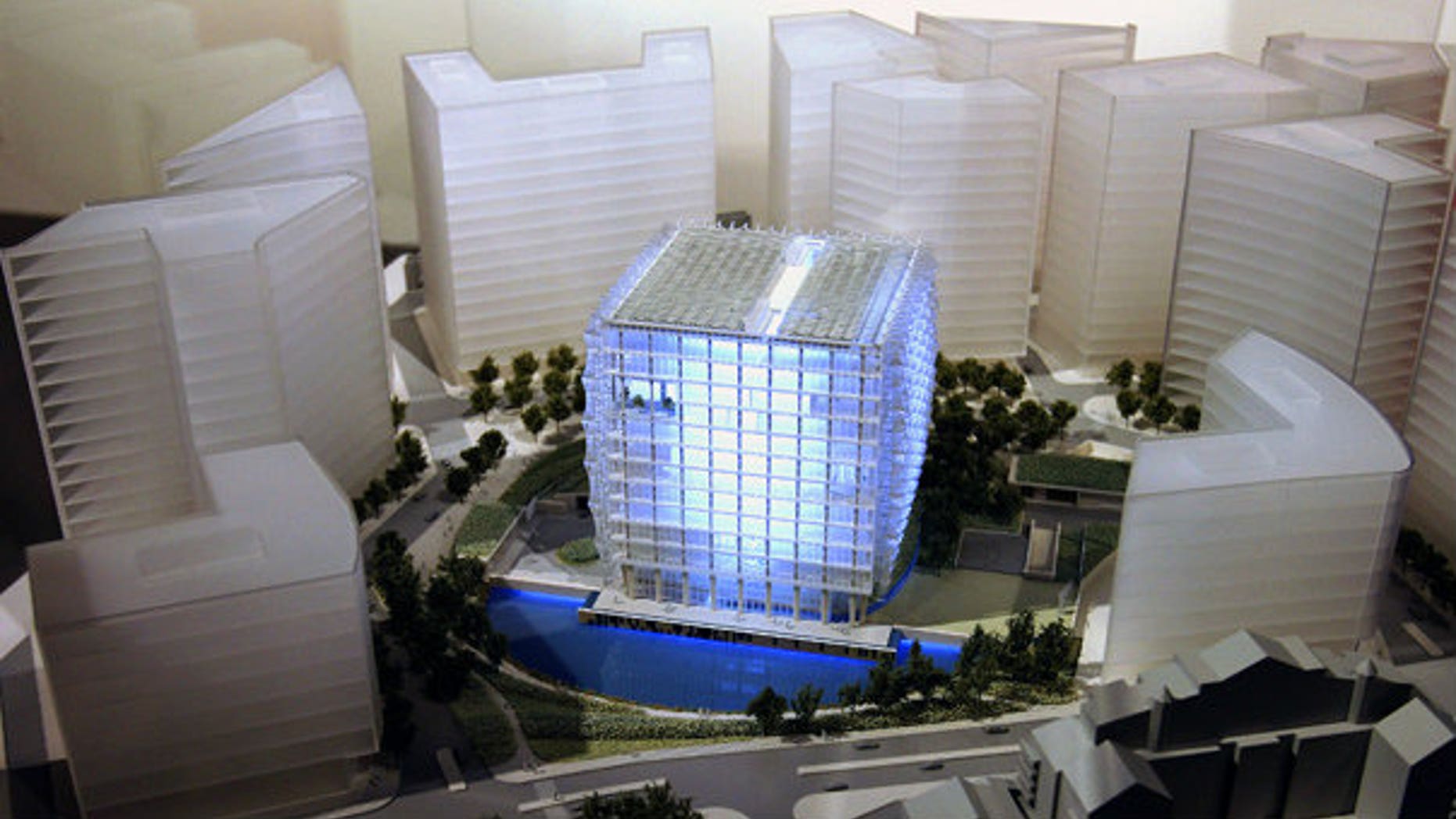 The State Department has unveiled its plans for an extravagant new embassy in London, an expensive crystal cube that features a 100-foot moat among its defenses -- but the hi-tech hive is already facing angry salvos from fuming taxpayer watchdogs.
The new structure, reported by the Times of London to cost $1 billion, would set a glittering jewel in the crown of American presence abroad, even as soaring deficits and unemployment continue to threaten the economy at home.
"It's fun to build something when it's not your money," said David Williams, vice president for policy at Citizens Against Government Waste, who called the plans a "blank check" for government spending and excess.
"Some of the amenities really seem kind of ridiculous and almost medieval," said Williams, criticizing plans for the moat, which will be dug as a security measure to separate the embassy from a busy road nearby. "Are they going to have turrets and sword fights?"
Click here to see images of plans for the new embassy.
American diplomats will be trading their prime real estate near London's luxurious Mayfair for a spot along the Thames in the industrial neighborhood Battersea. The move has been motivated by security concerns and overall decay at the current site, said U.S. Ambassador Louis Susman.
"We will replace our current embassy, which has become over-crowded, does not meet modern office needs and required security standards, and after 50 years is showing signs of wear and tear," he said in prepared statements on Tuesday.
The current U.S. Embassy was designed in the 1950s by the American architect Eero Saarinen, who eschewed his usual soaring modernism to create the blocky and much-derided structure that opened in 1960.
The new embassy, designed by the Philadelphia-based firm KieranTimberlake, features far more amenities in its 500,000 square feet, including lofted halls and beaming "light art," a bit of aesthetic diplomacy the State Department hopes will be more popular than the old embassy's ominous bald eagle sculpture that has glared down at passing Londoners for 50 years.
And it is Britons who may be benefiting most from the new construction, said Williams, who did not expect to see many jobs created for struggling American workers in the massive project.
"I could foresee an American firm doing a lot of the planning but the actual construction probably is going to take place by foreign construction firms," he told FoxNews.com. "I guess no matter where a job is created, it's (considered) good."
The State Department's Bureau of Overseas Building did not respond to e-mail and phone requests for comment.
The new crystal fortress would be the most expensive embassy ever built, easily topping America's sprawling compound in Iraq, which cost taxpayers some $700 million and was completed over-budget and years behind schedule. A new embassy in Pakistan is projected to cost $850 million.
This compound, in much less danger than its counterparts in Baghdad and Islamabad, was proposed by architect James Timberlake as a metaphorical outreach to Britain, a "beacon that is a respectful icon representing the strength of the U.S.-U.K. relationship."
The building's designers imagine it as a timeless but ultra-modern update, an energy-efficient, carbon-neutral, self-sufficient work of art that will contain an urban park replete with ponds and pleasant sculptures.
Groundbreaking for the new embassy is planned for 2013 with an expected completion date in 2017. But Williams, who has followed similar government construction projects, considers that a rose-tinted estimate at best.
"We're not confident that any price tag up front for any government project is based in any sort of reality, because it always takes more time to build them, there are always issues that arise that end up costing the taxpayers more."