Nevada Gov. Sandoval Says Latino Would Make 'Great Vice President'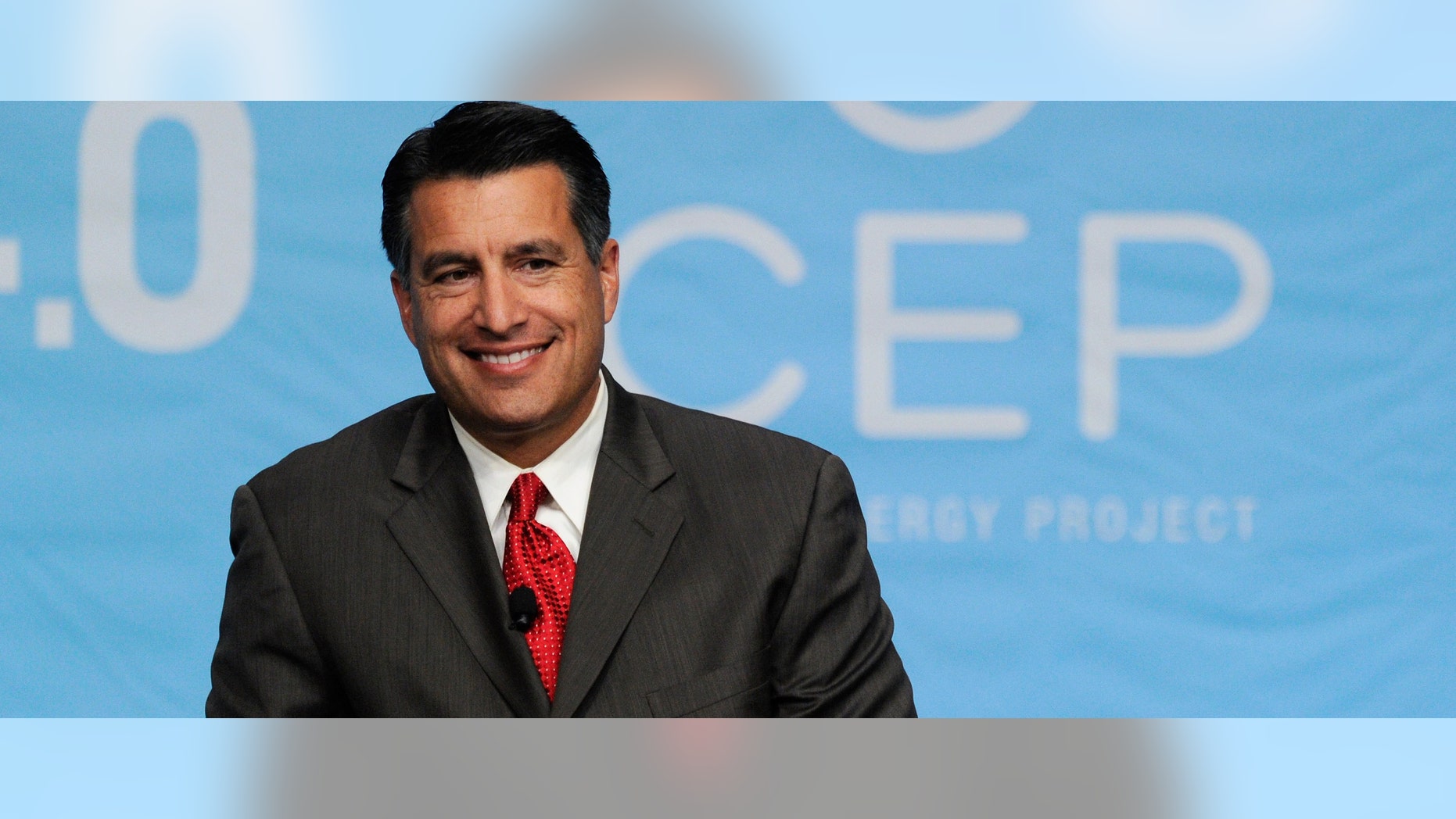 Nevada GOP Gov. Brian Sandoval, at times himself mentioned as a possible running mate to the eventual Republican presidential nominee, says any one of several Latino politicians would be a great Vice President.
Speaking at a small business conference held by the Hispanic Leadership Network in Las Vegas Wednesday night, Sandoval said that Florida U.S. Sen. Marco Rubio, New Mexico Gov. Susana Martínez and Virginia Gov. Bob McDonnell would all make great vice presidents.
The Hispanic Leadership Network, a conservative group led by former Florida Gov. Jeb Bush, is courting voters in battleground states with sizable Hispanic populations ahead of the November elections.
GOP Hopefuls Losing Ground Among Latinos: Fox News Latino Exclusive Poll
Sandoval is Nevada's first Hispanic governor, but he didn't win a majority of the Latino vote when he was elected in 2010.
He says Latino voters care about jobs and immigration reform, and urged Republicans and Democrats to work together to tackle both issues.
Sandoval also said that being known as an unbending optimist in a state with the highest unemployment rate in the nation is not that fun.
Latinos Overwhelmingly Support DREAM Act & Path to Citizenship, Poll Shows
Sandoval said Wednesday he's gotten a "hard time" because of the nickname "Gov. Sunny."
But Sandoval says he remains optimistic about Nevada's economic growth. He says more than 10,000 new private sector jobs have been created since he took office last year.
This story is based on a reporting by The Associated Press.
Follow us on twitter.com/foxnewslatino
Like us at facebook.com/foxnewslatino