Missouri Bill Would Require Schools to Check Immigration Status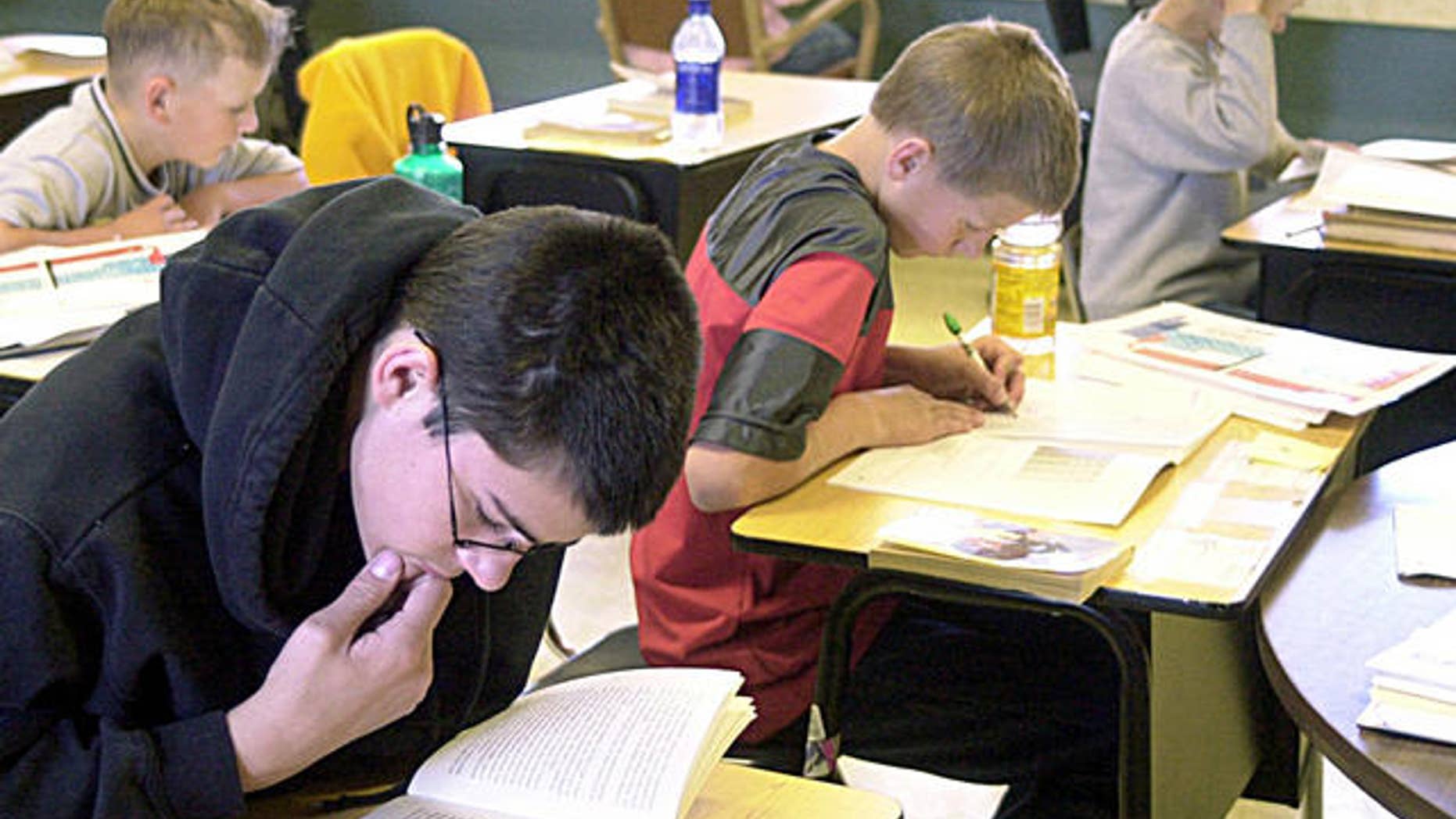 A proposed measure in the Missouri legislature would require new students to provide their school with information about their immigration status.
Similar laws have been passed in Alabama and Arizona.
In both states, federal judges have blocked implementation of parts of the laws, with the U.S. Supreme Court agreeing to hear arguments on Arizona's law. The Supreme Court repeatedly has ruled that children have a right to attend public schools regardless of immigration status.
The sponsor of the Missouri legislation, Sen. Will Kraus, a Lee's Summit Republican, said his bill would lead to better tracking but wouldn't keep out students.
But Vanessa Crawford, executive director of Missouri Immigration and Refugee Advocates, called the legislation a "really bad idea." Under the bill, schools would be required to ask new students for either a birth certificate or proof they are in the country legally.
"This would force police and school officials to act as immigration agents, and would result in innocent people facing harassment," Crawford said. "And passing a law that will undoubtedly end up in court is irresponsible."
Kraus said the bill is part of an effort to force Democratic Attorney General Chris Koster to sue the federal government to recoup the cost of enforcing federal immigration laws.
"One of the objections we encountered was that there was no known cost to the state. Based on those comments, I asked my office to reach out to state agencies to find out who actually tracked the cost of illegal immigration on Missouri taxpayers," Kraus said. "The results were underwhelming as we found most agencies have no idea of the true cost to taxpayers."
The bill, which has not been scheduled for a hearing, would require reporting on the number of illegal immigrant students and how many of them are enrolled in programs to help them learn English. Cost information would be part of the report.
Although the bill would bar information about individual students from being released, critics say it would spook families and result in children being pulled out of school.
Schools reported an increase in absences among Hispanic students after the Alabama law went into effect.
Airick Leonard West, board president of Kansas City Public Schools, said a similar reaction could be expected in Missouri.
"At a time when our district needs to gain the trust and cooperation of parents to increase our average daily attendance -- one of the standards of accreditation -- this bill sabotages that effort by creating a hostile and intimidating relationship between our district and its families," West said.
The bill also would require law enforcement officers to check immigration status during all stops if they have reasonable cause, and would make failure to carry proper citizenship documentation a state misdemeanor.
Kraus said officers already check immigration status after arrests and that his bill simply would extend that to include all stops. He said the new state misdemeanor simply would mirror federal law.
"None of these proposed items have any significant punitive provision above what is already in current federal law," Kraus said.
This is based on a story by The Associated Press.
Follow us on twitter.com/foxnewslatino
Like us at facebook.com/foxnewslatino