McCaskill Calls Out Nearly $1B in Earmarks From House Defense Bill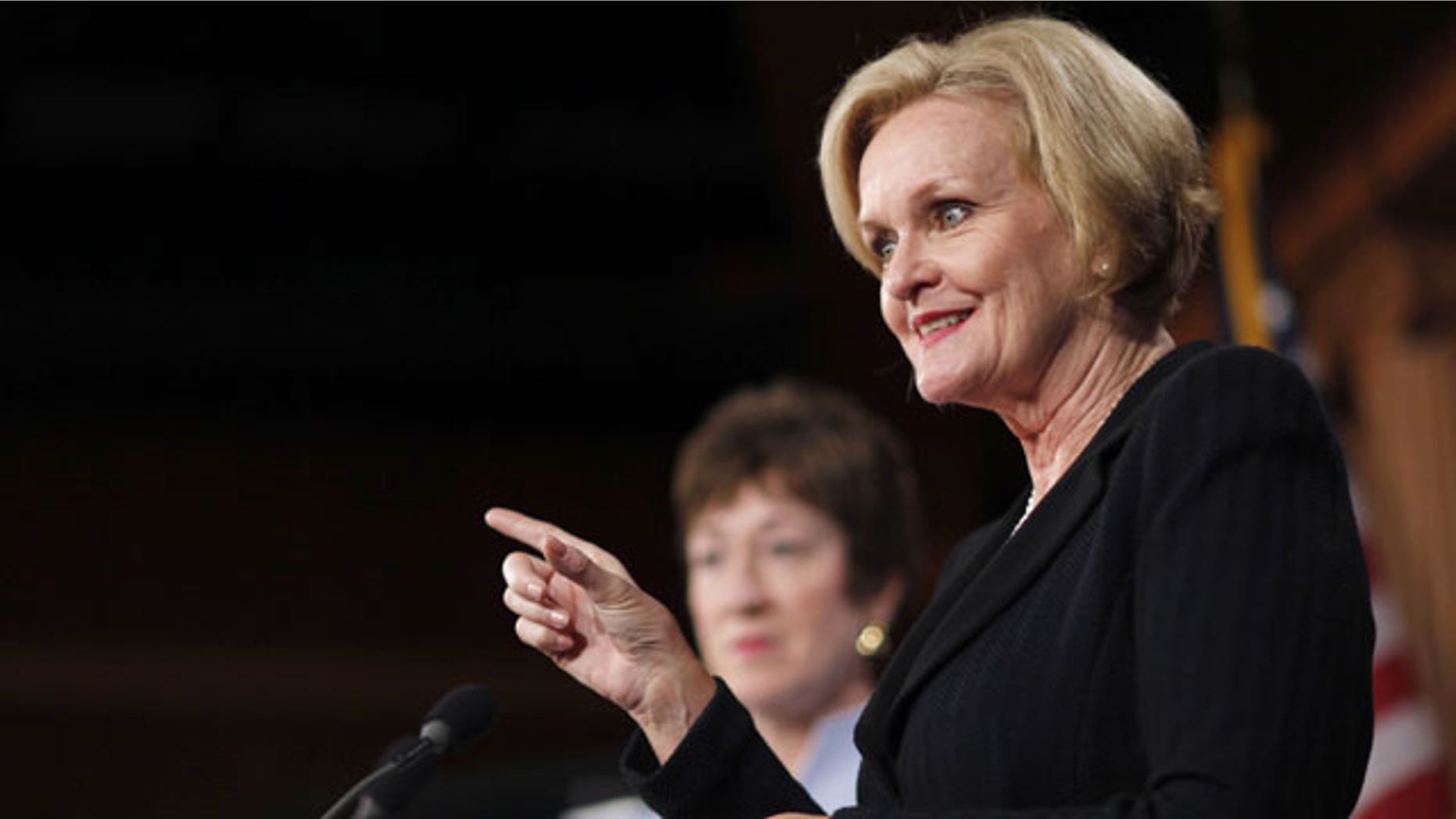 Sen. Claire McCaskill is charging House Republicans with pushing through 113 earmarks worth $841 million in a defense authorization bill that has yet to get to a vote, but a House GOP aide says the Missouri Democrat is late on the facts and late on the story.
With widespread release of a report by McCaskill, who has made fighting earmarks a cause celebre, McCaskill on Monday accused Republican Committee Chairman Howard "Buck" McKeon of engineering an "elaborate scheme" to deviate around the GOP pledge to not allow costly pet projects that are widely reviled by the voting public.
"This has to be a record turnaround for members of the House who claimed to be giving up their addiction to earmarks," McCaskill said in a statement. "These representatives can insist all they want that they don't do earmarking anymore, but if it walks like a duck and it quacks like a duck, it's a duck."
McCaskill accused McKeon of a "shadowy" legislative process in which assistance was given to Republican members to draft amendments that got little or no debate. She said the most egregious aspect of the process was "establishment of slush funds that could be used to offset the spending for pet projects."
"This kind of end-around on the earmark ban by House Republicans is the exact kind of thing that has won Congress a public approval rating below 10 percent," she said.
But a House Republican aide said McCaskill's report is wrong on several counts, not least of which is that the legislation -- approved by the committee in May -- no longer exists in its earlier form. It has been reduced twice -- once by the House Appropriations Committee and once by the Budget Control Act in August, the debt ceiling deal which required billions in cuts to defense spending over 10 years.
"Senator McCaskill's report makes for a fun read, but it's completely irrelevant -- the provisions she complains about never made it to the bill," House Armed Services Committee spokesman John Noonan told FoxNews.com.
The aide added that the amendments don't qualify as "earmarks," which he defined as awards for non-competitive bids to specific businesses or districts, since they aren't specific and still require the Defense Department to request bids and issue contracts.
"It's deeply embarrassing that Senator McCaskill wasted untold staff time and resources that could have been better spent serving her constituents building a meaningless report that attacks provisions that don't exist. And it's bad form to invent your own definition of earmark, then conveniently apply it to the committee where your Senate opponent happens to sit," Noonan said.
Six-term Missouri Rep. Todd Akin is running in the GOP primary to take on McCaskill in November 2012.
The National Defense Authorization Act passed the committee in May but still has to pass the House. A separate version without earmarks was approved by the Senate late last month.
In calling for a conference to remove any remaining earmarks in the House legislation, McCaskill said the decision to strip out "nearly a billion dollars in pet projects is undeniable proof that (McKeon's) committee flouted the earmark ban. However, removing the earmarks does not erase the wrongdoing."