Mattis: US no closer to war with North Korea after ICBM test
NEWYou can now listen to Fox News articles!
Defense Secretary Jim Mattis said Thursday that the U.S. was no closer to war with North Korea after the rogue nation successfully tested an intercontinental ballistic missile earlier this week.
"I do not believe this capability in itself brings us closer to war," said Mattis, who added that the North Korean launch also doesn't change the Trump administration's determination to pursue diplomacy to resolve the nuclear threat.
"The president has been very clear and the secretary of state's [Rex Tillerson] been very clear that we are leading with diplomatic and economic efforts," Mattis told reporters during an impromptu encounter at the Pentagon.
However, the Pentagon chief also suggested that Pyongyang might eventually push too hard.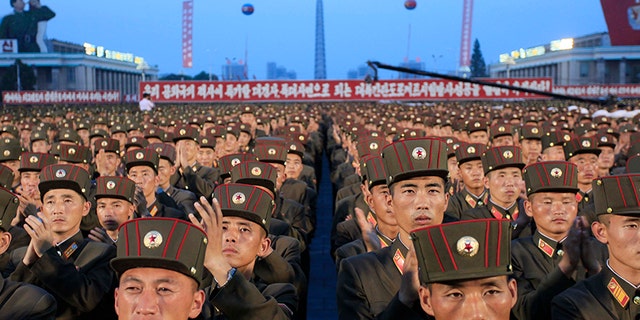 "Any effort by North Korea to start a war would lead to severe consequences," said Mattis, who warned a House committee last month that while the U.S. would likely win a war against North Korea, it would be "a war more serious in terms of human suffering than anything we've seen since 1953."
Mattis spoke hours after Trump said he was considering "pretty severe things" in response to North Korea's ICBM test, which analysts say demonstrated the range needed to reach U.S. soil for the first time.
"It's a shame that they're behaving this way," Trump said, "but they are behaving in a very, very dangerous manner and something will have to be done about it."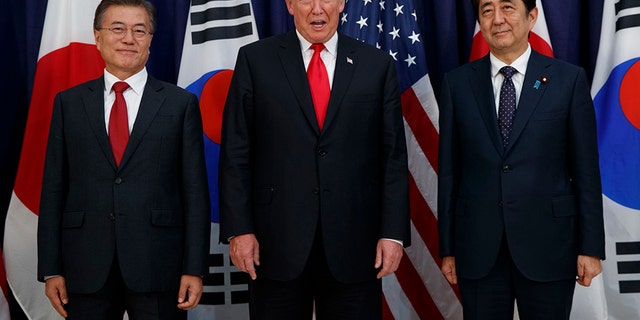 As of Thursday there were no outward signs of U.S. moves to put more air, ground or naval forces in South Korea.
The U.S. has about 28,000 troops in South Korea, and Gen. Joseph Dunford, chairman of the Joint Chiefs of Staff, says about 300,000 U.S. citizens are in Seoul alone. Dunford predicted on June 12 that war casualties would be heavy — "and many of those casualties will be in the first three, five, seven days of the war where all those people in the greater Seoul area (are) exposed to the North Korean threat that we will not be able to mitigate initially."
With a population of more than 20 million, the South Korean capital is in easy range of North Korea's massive array of artillery guns north of the Demilitarized Zone that forms a buffer between North and South. Japan could also be a target. Beyond the nuclear threat, the North also is believed to have chemical and biological weapons.
The Associated Press contributed to this report.