Massachusetts governor's welfare card restrictions would still allow purchases at nail salons and jewelry stores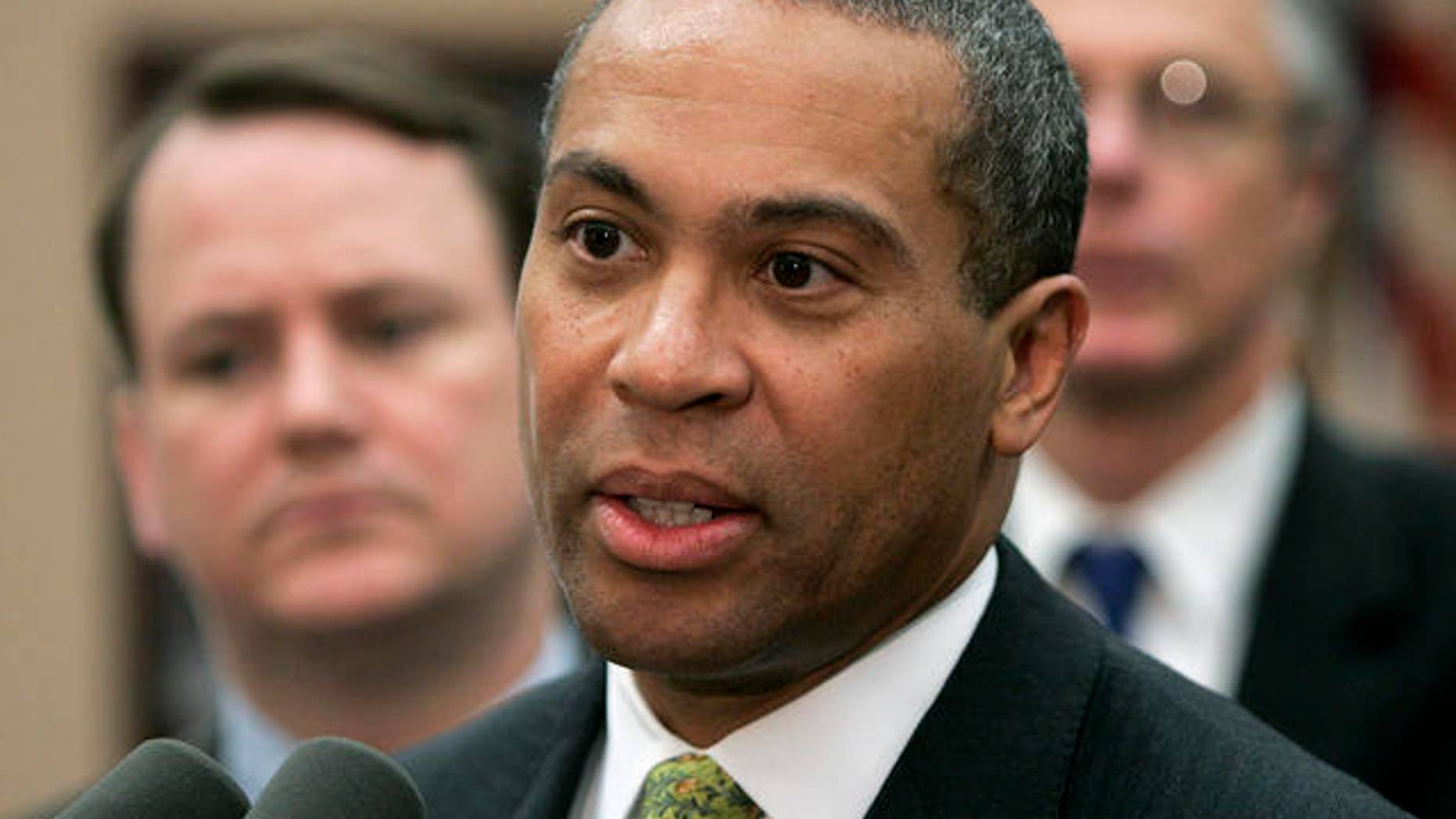 BOSTON – Following the Massachusetts Legislature's move to restrict welfare purchases, Gov. Deval Patrick has countered with his own set of recommendations that would ban electronic benefit transfer card purchases at certain businesses, but not on certain items.
As an amendment to state budget legislation signed Sunday, Patrick cut the Legislature's list of businesses that cannot accept EBT card purchases. Among the changes, Patrick would still allow the cards to be used at nail salons and jewelry stores -- points of purchase lawmakers wanted to eliminate.
The Democratic governor kept a provision banning EBT card purchases at places like liquor stores, cruise ships, casinos, firearms dealers and adult entertainment venues. But, Patrick shot down a measure banning the purchase of individual items, like tattoos and guns.
Currently, cash assistance recipients in Massachusetts are barred from using their EBT cards to buy lottery tickets, tobacco and alcohol. Nearly 52,000 households in Massachusetts receive cash assistance under the state's version of the Temporary Assistance for Needy Families Program, or TANF.
The governor's proposal would also enact new penalties for individuals who use the cards at restricted businesses. Exchanging Supplemental Nutrition Assistance Program, or food stamp, benefits for cash or to individuals for whom they are not intended would also become a punishable by jail time under state law in the governor's proposal. Businesses that intentionally violate these provisions would face fines and risk losing their licenses.
Patrick also amended the measure to require a commission study improvements to the cash assistance delivery system, as well as whether or not a cashless benefits system would be feasible and cost-efficient in Massachusetts.
His amendment must now gain lawmakers' approval.
House Speaker Robert DeLeo said he expected the House of Representatives to take up the amendment as soon as Wednesday. If the Legislature rejects the proposed changes, Patrick would then have to sign or veto the original provision. Lawmakers could override a veto, but time is short with the current session scheduled to end on July 31.
DeLeo, a Winthrop Democrat, praised the legislation, saying it was the "correct thing to do," and he bristled at Patrick's suggestion that the EBT provision amounted to grandstanding.
"I was a little disappointed in that statement, except to say that when you are talking about saving taxpayers money from fraud, I don't think that's political grandstanding."
Daniel Curley, the Department of Transitional Assistance commissioner, said the governor's proposal would strengthen penalties for individuals who intentionally violate their welfare benefits, as well as streamline investigations into individuals or businesses who allegedly exchange food stamp benefits for cash by giving state and local police officers more enforcement powers. Since food stamp benefits are federally distributed, all current investigations must be conducted by federal officials.
Curley, who also headed a special commission on EBT cards, said the governor's proposals fall in line with the commission's recommendations. He added that to qualify for cash assistance, individuals must fall far below the poverty level in Massachusetts and have few assets. On average, Curley said, TANF recipients get less than $500 a month, which primarily covers basic necessities.
"Fraud is a problem and we take it very seriously, but our experience is that the vast majority of recipients are doing what they need to do to meet basic needs," he said.
Rep. Shaunna O'Connell, who has been pushing for such restrictions, said the changes will help improve the welfare system in Massachusetts.
But, O'Connell expressed disappointment in the governor's proposals, saying state lawmakers worked hard on the compromise legislation. She said she hopes the Legislature rejects the governor's amendment.
"It's important that we do tough reforms to protect taxpayer money," she said.
The Taunton Republican said she would like to see more done in the future, like prohibiting out-of-state card use and requiring benefit recipients to have federally issued identification. She also said without establishing a cashless benefits system, there is no way to ensure what benefits are being used for.
In February, Congress included in legislation signed by President Barack Obama to extend the payroll tax cut a provision requiring all states to prohibit purchases made with TANF benefits at casinos, liquor stores and strip clubs within two years. States that do not comply will lose federal TANF funding.
Alec Loftus, a spokesman HHS, said his agency is currently working on implementing the federal law in Massachusetts by 2014.