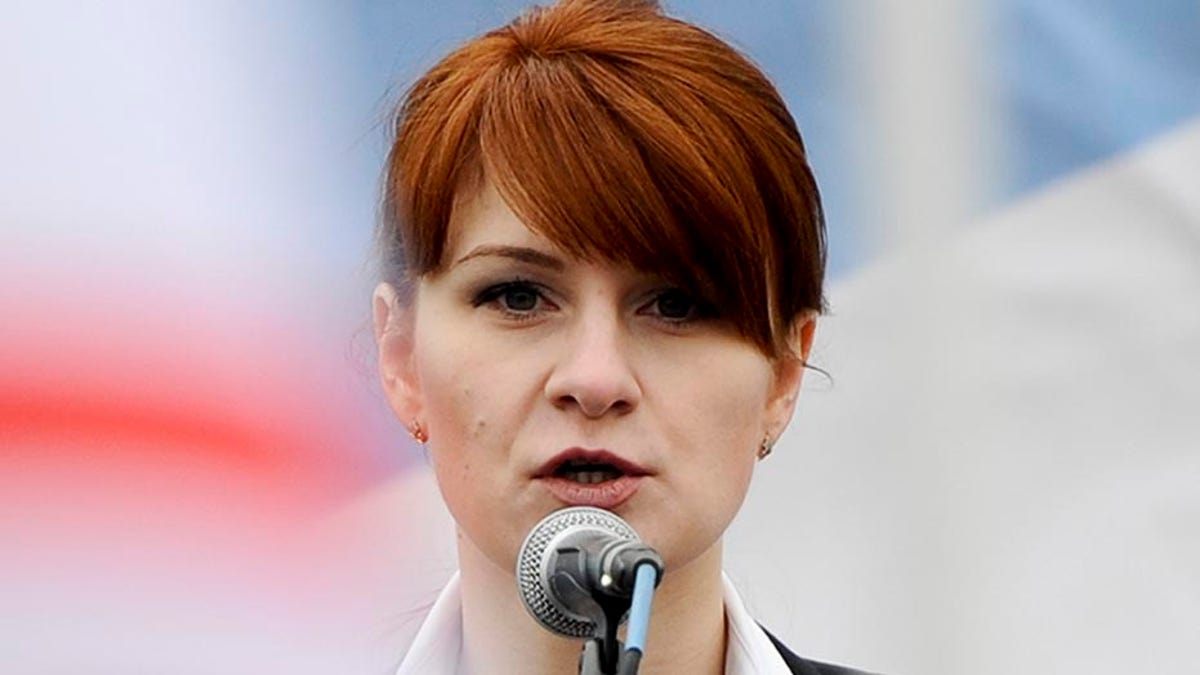 A woman accused of being a secret agent for the Russian government who surreptitiously gathered intelligence on American officials and political organizations pleaded guilty Thursday to a conspiracy charge.
Maria Butina, 30, dressed in a green jumpsuit and with her red hair pulled back, appeared before a federal judge at a district court in Washington D.C. and pleaded guilty to one count of conspiracy to act as an agent of a foreign government.
Federal Judge Tanya Chutkan said she found Butina "understands the nature of the charges against her and is acting on her own free will," and accepted the guilty plea, which was part of an agreement with prosecutors.
Authorities charged that Butina's work was directed by Alexander Torshin, a Russian government bank official now under sanction by the Treasury Department for his ties to Russian President Vladimir Putin.
Prosecutors claim Butina used her contacts with the National Rifle Association and the National Prayer Breakfast to develop relationships with U.S. politicians and gather information for Russia.
Prosecutors also have said that Butina's boyfriend, conservative political operative Paul Erickson, identified in court papers as "U.S. Person 1," helped her establish ties with the NRA.
In their filings, prosecutors claim federal agents found Butina had contact information for people suspected of being employed by Russia's Federal Security Services, or FSB, the successor intelligence agency to the KGB. Inside her home, they found notes referring to a potential job offer from the FSB, according to the documents.
Investigators recovered several emails and Twitter direct message conversations in which Butina referred to the need to keep her work secret and, in one instance, said it should be "incognito." Prosecutors said Butina had contact with Russian intelligence officials and that the FBI photographed her dining with a diplomat suspected of being a Russian intelligence agent.
Butina's lawyer, Robert Driscoll, had previously decried the charges against her as "overblown" and said prosecutors criminalized her mundane networking opportunities. He has said his client was a student interested in American politics and wanted to see a better relationship between the U.S. and Russia.
She will remain jailed while awaiting sentencing. Butina, who was arrested in July, faces a maximum sentence of five years in prison and could be deported after her release.
Fox News' Jake Gibson and the Associated Press contributed to this report.