Lisa Page expected for private interview Friday, Goodlatte says
Former FBI attorney Lisa Page has "voluntarily" agreed to appear for a private interview before House committees on Friday, following her refusal to appear for a deposition Wednesday despite a congressionally issued subpoena.
House Judiciary Committee Chairman Bob Goodlatte, R-Va., said Thursday that the committee is still working out details, but called it an "important and positive development." Page and FBI colleague and former lover Peter Strzok, who testifies Thursday, are under scrutiny for a series of anti-Trump texts.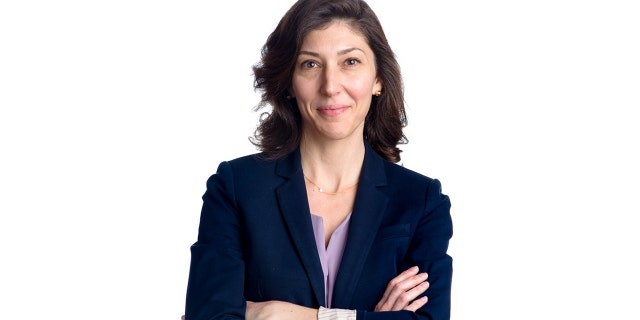 "The good news is that late last night, through her attorney, Lisa Page did agree to appear for a private interview on Friday, voluntarily. We are still working out details, so I can't get into that," Goodlatte said on Fox Business Network's "Mornings with Maria." "But that is an important and positive development because we've been trying for seven months to talk to Lisa Page, and it was very disturbing when she refused to appear for her subpoena deposition yesterday."
Goodlatte explained that Page is "still under that subpoena."
DEFIANT PETER STRZOK CLAIMS SCRUTINY OVER ANTI-TRUMP TEXT MESSAGES 'ANOTHER VICTORY NOTCH IN PUTIN'S BELT'
"This appearance will go a long way towards allowing the committees to get information they need from her as part of our investigation into what happened in 2016 and the disparate treatment and the bias reflected in the texts between her and Peter Strzok," Goodlatte explained. "But this disparate treatment of one presidential candidate, Hillary Clinton where they bent over backwards to not take action against her, and the initiation of an investigation into the other presidential campaign under very questionable circumstances."
Page defied a congressionally issued subpoena to appear Wednesday for a closed-door deposition before the same committees. Page's legal team, late Tuesday night, said she would not testify because she needed more time to prepare.
House Republicans sent a letter to Page's attorney on Wednesday, laying out three options for Page: show up at Thursday's public hearing alongside Strzok, attend a closed-door deposition on Friday or face contempt of Congress proceedings beginning Friday morning.
Page's closed-door interview Friday will take place one day after embattled FBI agent Strzok testifies in a public hearing before both the House Judiciary and House Oversight Committees.
Strzok and Page exchanged hundreds of politically charged text messages and have fallen into the crosshairs of the congressional investigation into what prompted the FBI's Russia probe to begin.
Strzok and Page's messages were first revealed by Justice Department Inspector General Michael Horowitz. The latest text, which was revealed in the inspector general's report on the FBI's handling of the Clinton email investigation, showed Strzok vowing to "stop" Trump from becoming president.
Page resigned from the bureau in May. Page also served on brief detail for Mueller, but returned to the FBI last July where she served in the Office of General Counsel.