Lawmakers push to interview ex-White House aide in 'Fast and Furious'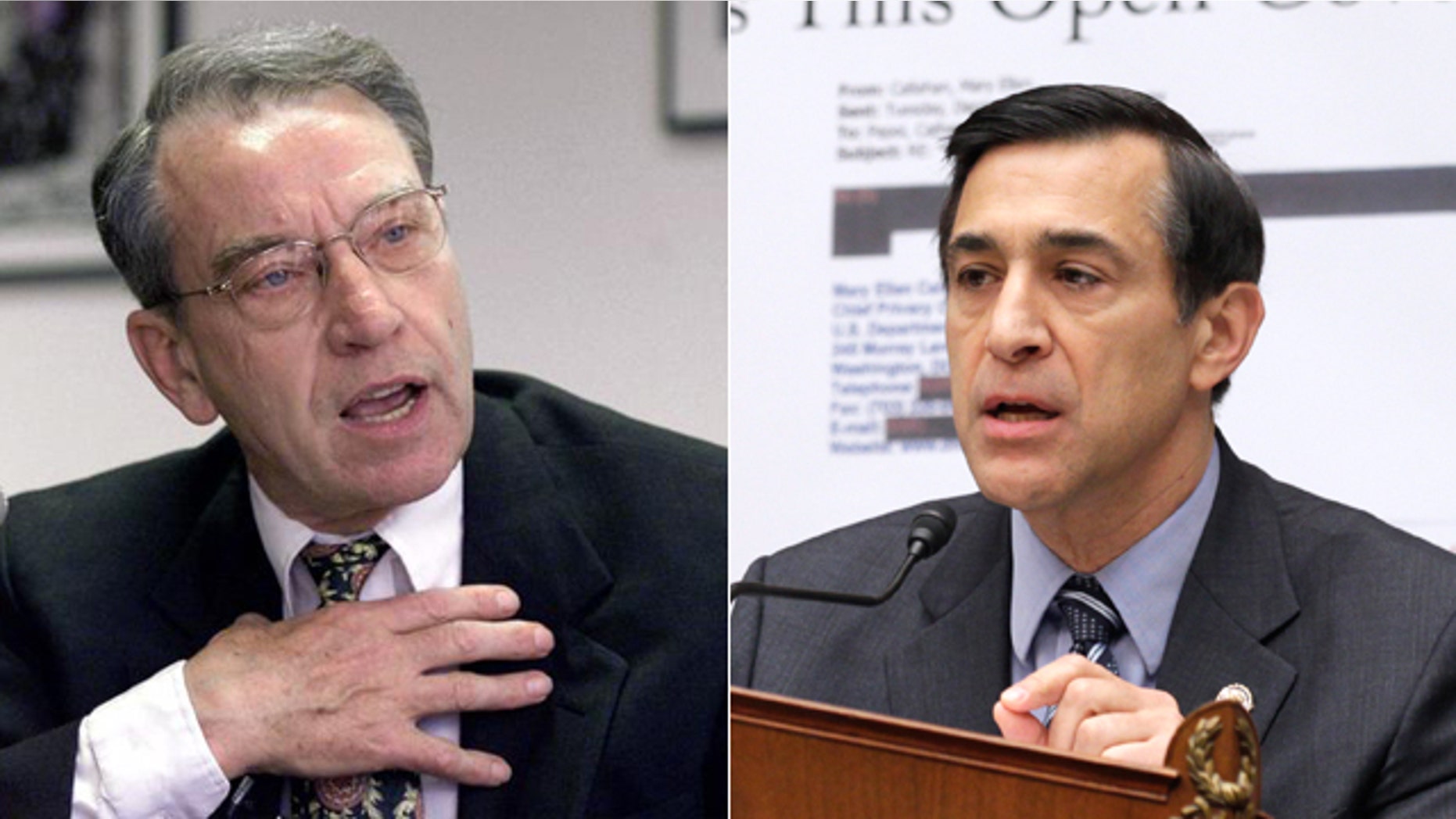 WASHINGTON – Two top Republican lawmakers investigating the Fast and Furious controversy are demanding the White House make a former aide available for testimony to see whether the scandal reached the upper echelons of the administration, according to a letter obtained by Fox News.
Rep. Darrell Issa, R-Calif., and Sen. Charles Grassley, R-Iowa, fired off the letter Wednesday urging the White House to make available Kevin O'Reilly, a former National Security Council staffer who is currently stationed in Iraq for the State Department.
The lawmakers are giving White House staffers the deadline of April 4 to respond, with Republican aides privately saying the back-and-forth could provoke a showdown over executive privilege if the administration tries to shield O'Reilly from talking to investigators.
Issa and Grassley wrote in the letter that O'Reilly's personal lawyer has told them that he would permit his client to speak to the lawmakers as long as the White House does not object, and they are willing to do the interview by phone to accommodate O'Reilly's work.
"To date, the White House has not complied with multiple congressional requests to interview O'Reilly," the lawmakers wrote to White House Counsel Kathryn Ruemmler. "Our staffers have had extensive discussions with lawyers in your office, who have represented that the White House does not perceive any need for us to interview O'Reilly and consequently will not make arrangements for him to speak to us."
White House spokesman Eric Schultz said in response: "White House Counsel is reviewing the letter and will respond as appropriate. But broadly speaking, while some personnel in the White House were made aware of ATF's efforts to combat gun trafficking along the southwest border, including Operation Fast and Furious, there has been no evidence to suggest that anyone at the White House knew about any decision to allow guns to 'walk' to Mexico."
Issa and Grassley are interested in O'Reilly because of previously revealed emails between he and William Newell, the ATF Special Agent in Charge of the Phoenix Field Division.
Republicans have raised questions about why an agent in charge of a field division of the Justice Department was having direct contact with someone inside the White House about an ongoing criminal investigation.
Administration officials have suggested O'Reilly and Newell were old friends catching up and there was nothing improper about their contact.
In an email dated Sept. 3, 2010 to O'Reilly that referred to Fast and Furious, Newell wrote: "You didn't get these from me."
Another e-mail suggested that Newell was trying to go around his leadership to communicate with O'Reilly.
"Just don't want ATF HQ to find out, especially since this is what they should be doing (briefing you)!"
The lawmakers wrote to Ruemmler that during a congressional hearing on July 26, Newell was unable to explain "why he had direct contact with O'Reilly about an ongoing criminal investigation."
Democrats believe the latest volley is more evidence that Republican lawmakers are merely trying to score political points, especially after recent comments by Rep. Steve King, R-Iowa, about GOP leaders are concerned about using their committee gavels for "political purposes" in the months leading up to the election.
"I think there's a bit of an aversion to that," King told The Hill. "Me? I have no reservations about that. This is politics."