Labor Sec. Tom Perez pushes for federal employees to get 7 days of sick leave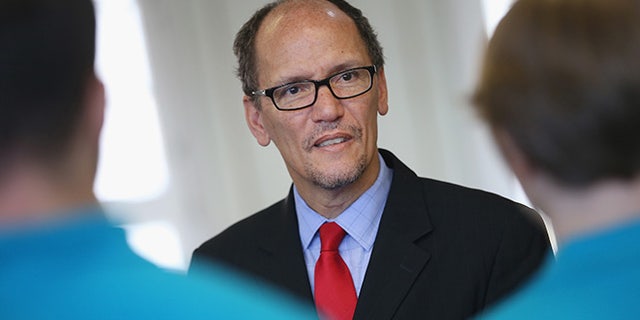 WASHINGTON (AP) – The Obama administration is highlighting new steps to help average working people, including paid sick leave for some.
The Labor Department is finalizing a rule allowing federal contract employees to earn up to seven paid sick days yearly. President Barack Obama signed an executive order last year requiring this step.
Labor Secretary Tom Perez says more than 1 million employees will benefit from the move. Perez cast paid sick leave as both an economic and public health imperative.
The Equal Employment Opportunity Commission separately will begin collecting pay data from businesses with at least 100 employees. The data is expected to cover 60,000 employers and roughly 63 million workers, and will be broken down by gender, race and ethnicity. Employers have until March 31, 2018, to submit the data.
Like us on Facebook
Follow us on Twitter & Instagram