'Kissing Congressman' Vance McAllister considers run for re-election after previously vowing not to seek full term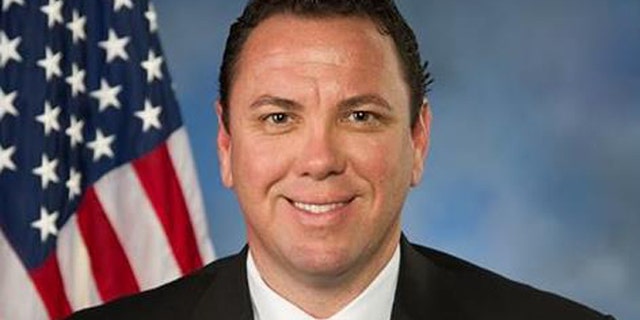 Embattled Rep. Vance McAllister, R-La. is considering running for re-election after previously vowing not to seek a full term, Fox News has learned.
McAllister, a political newcomer who won a special election in Louisiana's 5th Congressional District this past November, faced calls to resign from fellow Republicans in April after a Louisiana newspaper posted video of the married congressman kissing an aide in his congressional office.
Among those who pushed McAllister to step aside were Louisiana Gov. Bobby Jindal and House Majority Leader Eric Cantor.
On April 28, McAllister released a statement saying he would not run again and describing his conduct as a "personal failure."
However, McAllister's office told Fox News late Tuesday that he is rethinking his decision after seeing polling data placing him ahead of other challengers.
One of those would-be challengers is Zach Dasher, a nephew of "Duck Dynasty" stars Phil and Silas "Uncle Si" Robertson. Phil Robertson endorsed McAllister last year in his campaign to succeed former GOP Rep. Rodney Alexander, who resigned to take a position in Jindal's Cabinet.
Other announced candidates so far include: Harris Brown, a Republican businessman from Monroe; Ed Tarpley of Alexandria, a Republican and former Grant Parish district attorney; and Clay Grant, a Libertarian from Boyce.
Fox News' Chad Pergram and The Associated Press contributed to this report.