Kathie Alvarez, the Senate's first female legislative clerk, retires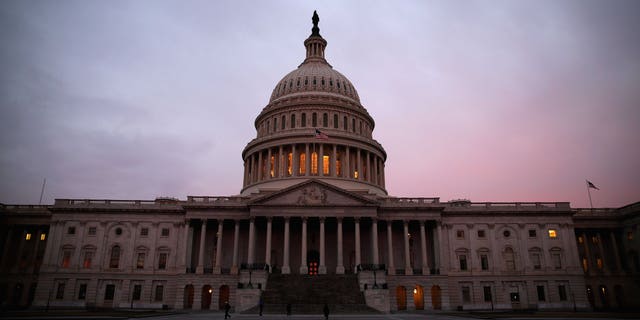 NEWYou can now listen to Fox News articles!
Kathie Alvarez was on a trip to Washington D.C. in the 1980s with the seventh-grade class she taught when a passing comment about a job opening in the Senate Document Room changed her life.
Alvarez, a Louisiana native, landed the job, getting promotions that in 2009 led to one that would help her make history – she became the Senate's first female legislative clerk, responsible for calling the roll during votes and quorum calls.
Now, after 30 years of being a fixture in the Senate, Alvarez is retiring, according to Roll Call.
Senators praised her in speeches on the chamber's floor on Thursday. Women in the chamber were wearing various forms of animal print, a nod to a favorite clothing feature of Alvarez.
Majority Leader Mitch McConnell, a Kentucky Republican, noted that Alvarez had become "a bit of a celebrity."
"Every C-SPAN aficionado knows her voice," McConnell said. "All she has to say is 'Mr. Alexander, Ms. Ayotte' and it's instantly recognizable."
McConnell said Alvarez's job could be intense.
"Kathie has maintained a laser-like focus for three decades," McConnell said. "That's good news for the Senate because we rely on her, and the American people rely on her, to ensure that every bill, every amendment and every message from the House is processed perfectly. That is a lot of pressure."
He added: "So we can't blame Kathie for wanting to retire."
Roll Call quoted Senate Minority Leader Harry Reid as saying of Alvarez: "We have had a great relationship. I know nothing about her politics. I just know something about her personality, which is warm. She has a great sense of humor, and I am going to miss her a great deal."
Follow us on twitter.com/foxnewslatino
Like us at facebook.com/foxnewslatino