Former Arizona gubernatorial candidate and conservative firebrand Kari Lake formally announced Tuesday she will seek the Republican nomination for Senate in what is expected to be one of the most closely watched races of 2024.
"I am not going to retreat. I'm going to stand on top of this hill with every single one of you. And I know you're on my side as I formally announce my candidacy for the United States Senate," Lake told a crowd in Scottsdale, Arizona, as they cheered the longtime former television anchor turned MAGA champion who narrowly lost her race to be the state's governor last year.
She will face off with Pinal County Sheriff Mark Lamb, the only other major candidate in the race for the GOP nomination, and the winner will likely face Phoenix-area Democrat Rep. Ruben Gallego, who is seen as the front-runner for his party's nomination.
KARI LAKE BOOSTS NATIONAL PROFILE AS TOP TRUMP SURROGATE, GOP CAMPAIGNER AHEAD OF LIKELY SENATE RUN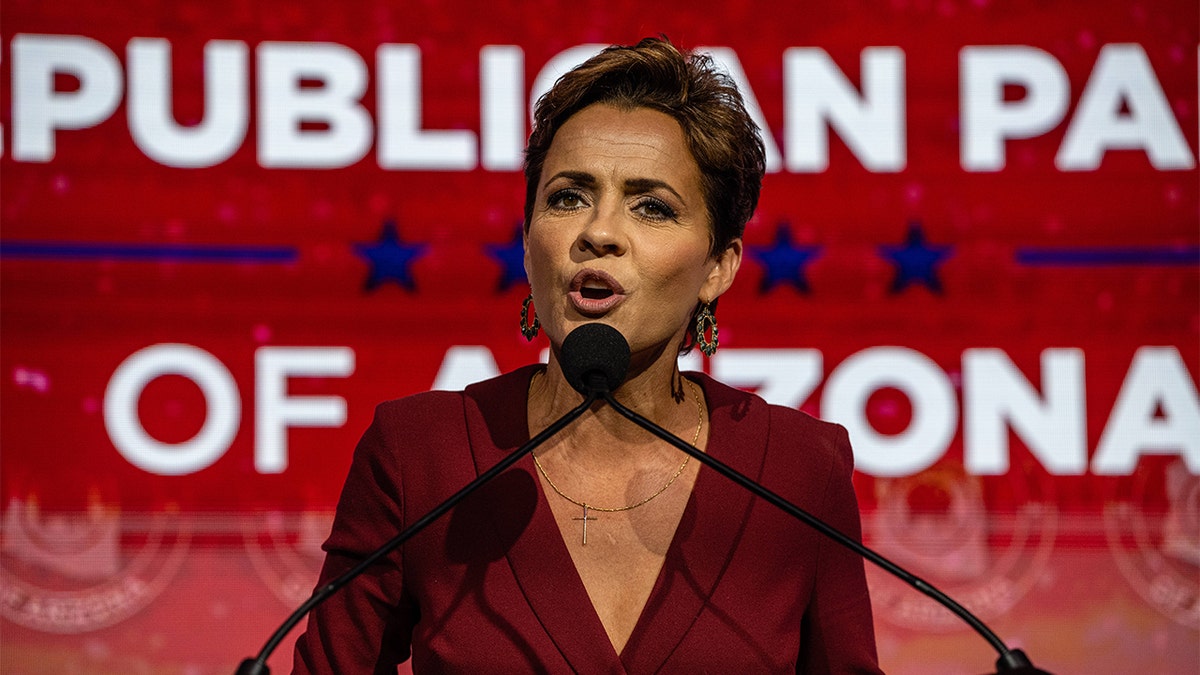 Incumbent Sen. Kyrsten Sinema, who left the Democrat Party to become an independent last year, has not yet said whether she will run for re-election.
Lake spent the months leading up to her announcement boosting her national profile by hitting the pavement as a top surrogate for former President Donald Trump's presidential campaign and campaigning for Republican candidates across the country.
In the past three months alone, Lake has traveled to 14 states to headline events and address Republican organizations at the state and county levels, and has even thrown her support behind candidates in other Senate races.
GOP, DEMS TEAM UP TO RIP 'DELUSIONAL' SINEMA OVER 'PLAN' TO SWIPE THEIR VOTERS IN INDEPENDENT RE-ELECTION BID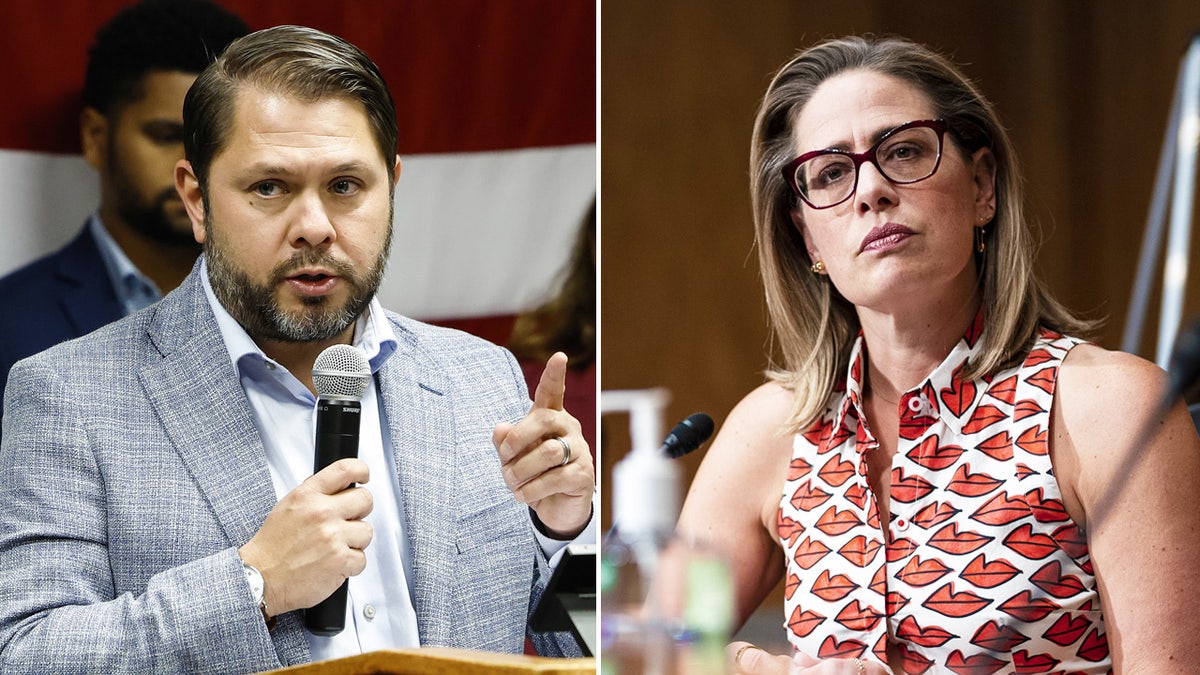 In a statement following Lake's entry into the race, Lamb said he was the "only one proven conservative winner" running for Senate in Arizona.
"I am a lifelong conservative who has dedicated my life to protecting Arizonans and keeping them safe when Democrat policies make that job almost impossible. I have been in Arizona fighting for the people that call this great state home. I'm not a talker, I'm a doer, and I win elections. That is what separates me from my opponents," he said.
Gallego's campaign reacted to Lake's announcement by predicting voters would reject her "again," referencing her loss to current Democrat Arizona Gov. Katie Hobbs last year.
FORMER SPECIAL FORCES SOLDIER GETS ANOTHER BIG NAME ENDORSEMENT IN RACE TO FLIP SWING HOUSE SEAT FROM DEMS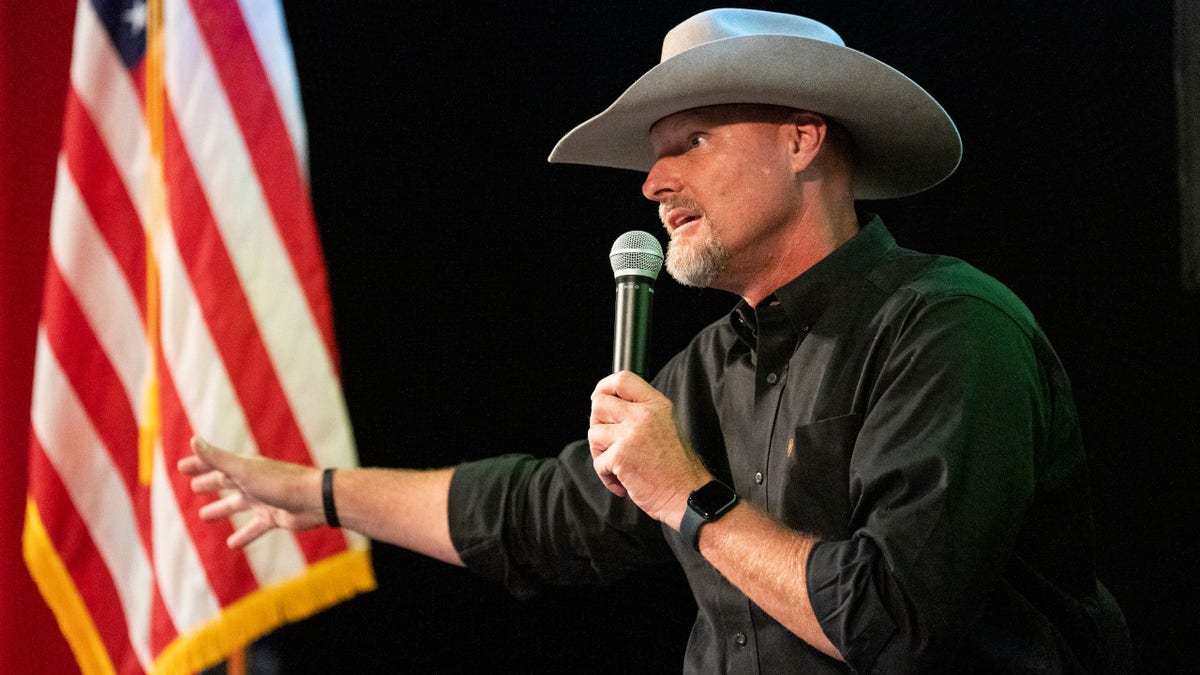 "Arizonans — including a significant chunk of Republicans — already rejected Kari Lake once because of her dangerous plans to ban abortion and undermine our democracy. Her extremism should disqualify her from public office — and it will. Again," Gallego campaign spokesperson Hanna Goss told Fox News Digital.
Fox also reached out to a spokesperson for Sinema, but did not receive a response.
CLICK HERE TO GET THE FOX NEWS APP
Democrats currently hold a narrow one-seat majority in the Senate, with three independent senators, including Sinema, caucusing with them.
Arizona is one of Republicans' top targets to flip from the Democrats in their efforts to regain the majority in 2024, in addition to the Pennsylvania, Ohio, Montana, Nevada and West Virginia seats also up for grabs.
Get the latest updates from the 2024 campaign trail, exclusive interviews and more at our Fox News Digital election hub.