Justice Department asks judge not to release families in immigration detention centers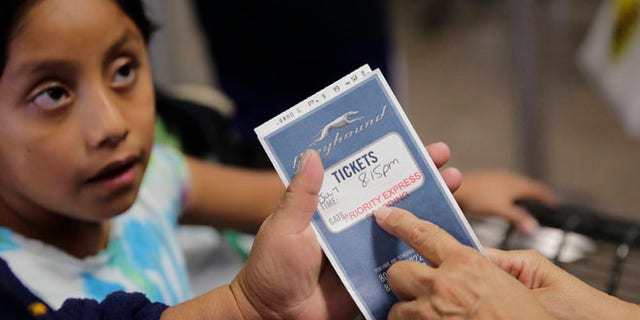 NEWYou can now listen to Fox News articles!
SAN ANTONIO (AP) – Justice Department lawyers are asking a federal judge to reconsider her July ruling ordering the release of children and mothers detained after they entered the U.S. illegally across the Mexican border.
The lawyers filed the request late Thursday asking U.S. District Judge Dolly Gee in California to not implement her decision in light of recent changes aimed at turning the centers into short-term processing facilities.
Two centers in Texas and one in Pennsylvania currently hold some 1,400 people, mostly Central Americans seeking asylum after fleeing violence at home.
The government says limiting detention any further than it already has would encourage more illegal migration by families, and that brief detentions no longer violate legal agreements stipulating that immigrant children not be held in secure facilities.
Like us on Facebook
Follow us on Twitter & Instagram