Joint Chiefs Chairman 'Appalled' By Detainee Abuse Photos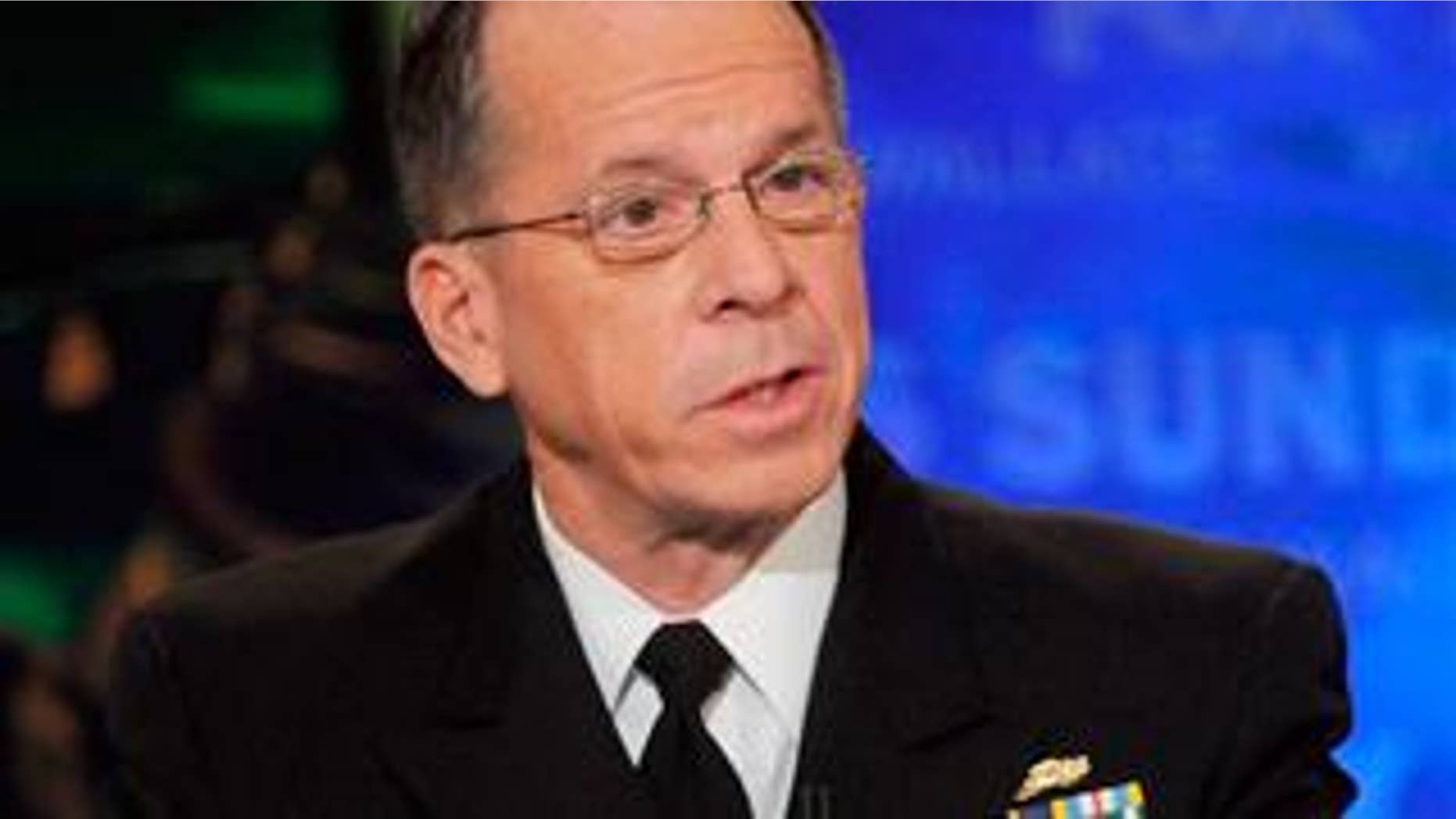 Adm. Mike Mullen, chairman of the Joint Chiefs of Staff, expressed outrage to his combatant commanders after seeing some of the detainee abuse photos now under wraps by the Obama administration, according to a highly sensitive memo obtained Wednesday by FOX News.
In the July 10 memo to service chiefs and battlefield commanders, Mullen says he is "appalled by even the suggestion that someone in an American uniform would behave in such a way."
The photos depict clear instances of abuse -- though not torture -- that included beatings and in some cases deaths during battlefield detentions in Iraq from 2001-2006.
He is the first top military commander to admit that what were in those photos included what would be described as "abuse."
The photos Mullen viewed are among thousands now at the heart of an ACLU lawsuit against the administration. President Obama ordered the photos not be released after commanders, including Gen. Ray Odierno, argued that their release could jeopardize the lives of American soldiers serving in Iraq and elsewhere.
And last month, the Senate quietly passed a ban on the release of any detainee abuse photos, preventing Obama from signing an executive order classifying the photos, a move that would have surely inflamed the left after his campaign promises for more "sunlight" in Washington.
Shortly after Obama's May 13 decision not to release the photos, Mullen was shown the first batch of these classified pictures. A few weeks later he was shown another batch. This was a couple weeks prior to a meeting of combatant commanders at the Pentagon.
Aides say Mullen "stewed on it for a little while" and eventually decided to put something in writing to the commanders.
According to a description of the photos, Mullen saw badly beaten detainees and in some cases detainees who had been killed.
What he saw in the photos included signs of "heavy handed physical abuse, beating."
"Some were horrific. He was disgusted by what he saw," a Mullen spokesman said.
Unlike the now infamous photos from Abu Ghraib prison, all these photos were taken during battlefield interrogations before imprisonment. In the memo, Mullen demands his forces be trained so they understand this kind of thing should never happen again.
"We haven't all absorbed or applied all the lessons of Abu Ghraib," Mullen wrote.
According to a participant in a meeting Mullen held with his joint chiefs and combatant commanders, the admiral demanded that more be done to halt any detainee abuse at the point of capture on the battlefield and to prepare troops to handle detainees better and according to the Army Field Manual.
"We shouldn't take comfort in the fact that the president has not allowed those photos to be released because from what I saw we haven't learned the lessons of Abu Ghraib," said one participant in the meeting paraphrasing Mullen's remarks.
Mullen wrote in the July 10 memo that he does not think the photos should be released and agrees such a move would inflame the situation. However, his memo was a shot across the bow to commanders that they need to do more to prevent any abuses of those captured on the battlefield
FOX News' Jennifer Griffin and Justin Fishel contributed to this report.