Iran: US is still 'number one enemy'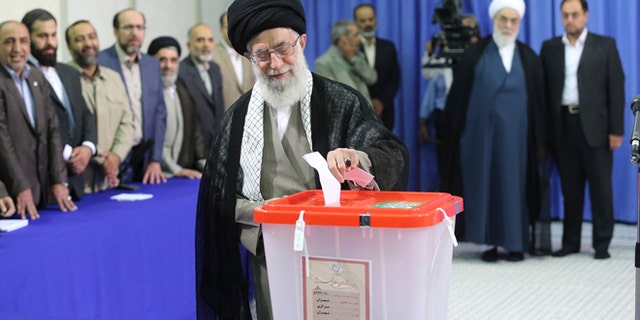 The United States remains "the great Satan" and Iran's "number one enemy," Iranian military and defense officials said over the weekend in statements that also called for "the prosecution, trial, and punishment of the White House."
The inflammatory comments, released over the weekend by Iran's Defense Ministry and the Revolutionary Guard Corps (IRGC), come as nuclear negotiations between the United States and Iran reach a critical juncture.
Talks between Iran, the United States, and other Western nations remain tense as the Nov. 24 deadline grows closer.
"The U.S. is still the great Satan and the number one enemy of the (Islamic) revolution and the Islamic Republic and the Iranian nation," the IRGC said in an organizational statement released Saturday to Iran's semi-official Fars News Agency, which has close ties to the group.
The IRGC called for economic sanctions on the country to be lifted, as well as for "the prosecution, trial and punishment of the White House leaders for their crimes against Iran in the nuclear talks over the past decades."