House investigates EPA emails, as agency says administrators have two accounts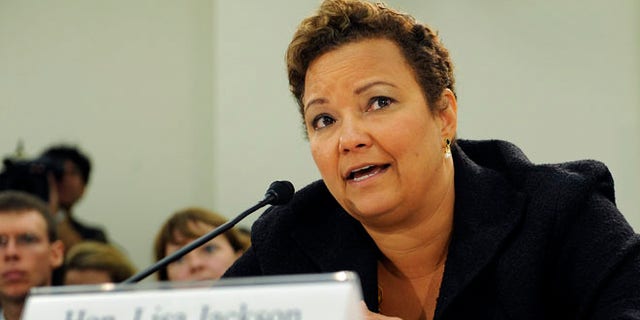 House Republicans are investigating allegations that EPA Administrator Lisa Jackson and other high-ranking agency officials have been conducting official business with email aliases or secret accounts to avoid scrutiny from agency watchdogs and the public.
The House Science, Space and Technology Committee is leading the investigation and has asked Jackson to turn over information connected to the email account "Richard Windsor" – one of the alleged alias accounts.
The committee has sent letters to White House lawyers and the EPA inspector general asking them to investigate the allegations and report on their findings by the end of the month.
The Daily Caller reported first that Jackson was using an email alias, based on research by Competitive Enterprise Institute fellow Christopher Horner.
He says the agency's use of secret email accounts dates back to the Clinton administration and then-Administrator Carol Browner.
"You remember Ms. Browner, the lady who suddenly ordered her computer hard drive reformatted and backup tapes erased, hours after a federal court issued a 'preserve' order … that her lawyers at the Clinton Justice Department insisted they hadn't yet told her about?" Horner said in the Daily Caller story.
Horner and the institute filed a lawsuit in September claiming EPA employees are using the private Gmail-type accounts to send official emails.
The House committee says federal law requires agencies to preserve all internal records associated with official activities and prohibits the use of private email accounts for government business, unless there are procedures in place to track and store such messages.
An EPA spokesman said Monday the agency has for roughly a decade assigned internal and public email addresses to administrators and that they use the internal one to communicate with staff because of the massive amount of traffic on the public accounts.
The spokesman also said both accounts are reviewed and made available when a Freedom of Information Act request is made.
The committee also said the email allegations follow "similarly secretive and highly questionable methods of communication by senior officials at science agencies within the White House, Commerce Department and Energy Department."