Hillary Clinton keeps low profile in Florida while Biden draws crowds at rallies
MIAMI – With two weeks to go until Election Day, two of the Democratic Party's biggest names are back in the Sunshine State, doing what they spent decades of public life doing: campaigning and fundraising.
But one, former presidential candidate Hillary Clinton, is keeping it somewhat low key while the other, former Vice President Joe Biden, is attending a public rallies all across the state.
Florida has two big races on the ballot, one for governor, one for senator. And both races are proving to be tight, according to the polls, which is typical for the "purple-est" of purple states.
Clinton was at a private luncheon on Tuesday in Palm Beach County, raising money for Tallahassee Mayor Andrew Gillum, who is vying to become the first Democrat to be elected Florida governor in 20 years.
Gillum's facing former congressman Ron DeSantis, who has not only been endorsed by President Trump, but Trump even appeared with him on stage at a Make America Great Again rally in Tampa earlier this year.
On Wednesday, Clinton will be in Coral Gables for a public fundraising luncheon for former Health and Human Services Secretary Donna Shalala, who's running for Congress against former TV journalist Maria Elvira Salazar. Shalala served under President Bill Clinton in the 90s and then went on to be the president of the University of Miami for 14 years.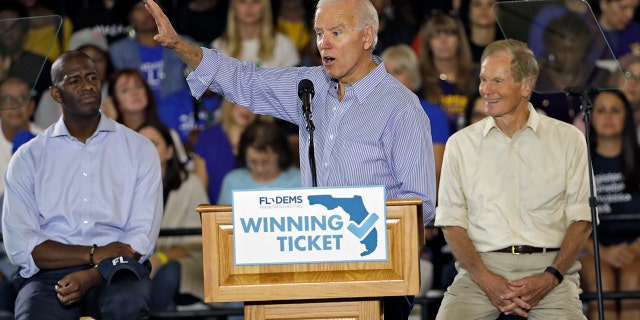 Tuesday afternoon in Orlando, Biden will be stumping for incumbent Sen. Bill Nelson, who's running for his fourth term and being challenged by two-term Florida Republican Gov. Rick Scott.
Trump has endorsed Scott and last week, when the two were in the Panama City-area touring the wreckage left behind by Hurricane Michael, Trump repeatedly heaped praise on Scott.
On Monday, Biden headlined two "winning ticket" rallies for Nelson and Gillum, in Tampa and Jacksonville. Biden told the crowd that this is the most important election in their lives.
"Get the hell up and take back the country," Biden said. "It's about who we are. It's about dreaming again. It's about possibilities. This is the United States of America. We're unlike any country in the world. So let's take it back! Take it back and lead the world."
For Clinton, it's been two years since she lost Florida to Trump by just 113,000 votes out of about 11 million cast. UM political analyst Joe Uscinski said big party names absolutely help, especially when she only lost the state by 1 percent.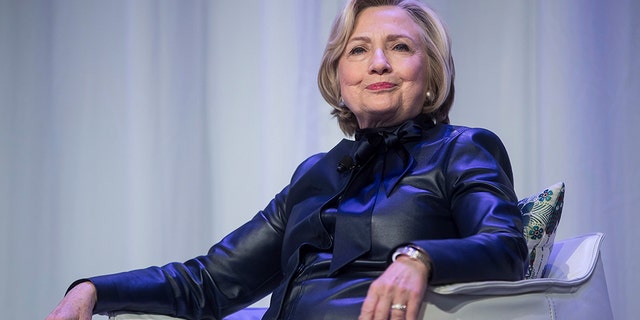 "Hillary Clinton is one of the best-known politicians in the entire world," says Uscinski. "And she's still fairly well liked in Florida. And, in fact, in polling that I've done, she's actually more liked than Donald Trump."
But Republicans said Clinton's appearances will only hurt the Democratic candidates in Florida.
"Clinton's sudden reemergence and fundraising tour will do far more to hurt Andrew Gillum's cause than help it," said Republican National Committee spokesperson Joe Jackson. "Democrat candidates who take money raised by Clinton are aligning themselves with the losing team, tainted by decades of controversy and failed policies."
In-person early voting began Monday in Florida. Mail-in ballots have already been sent. In recent years, most major statewide elections in Florida have been decided by about 1 percent, underscoring why both parties are hammering the importance of "turnout, turnout, turnout."