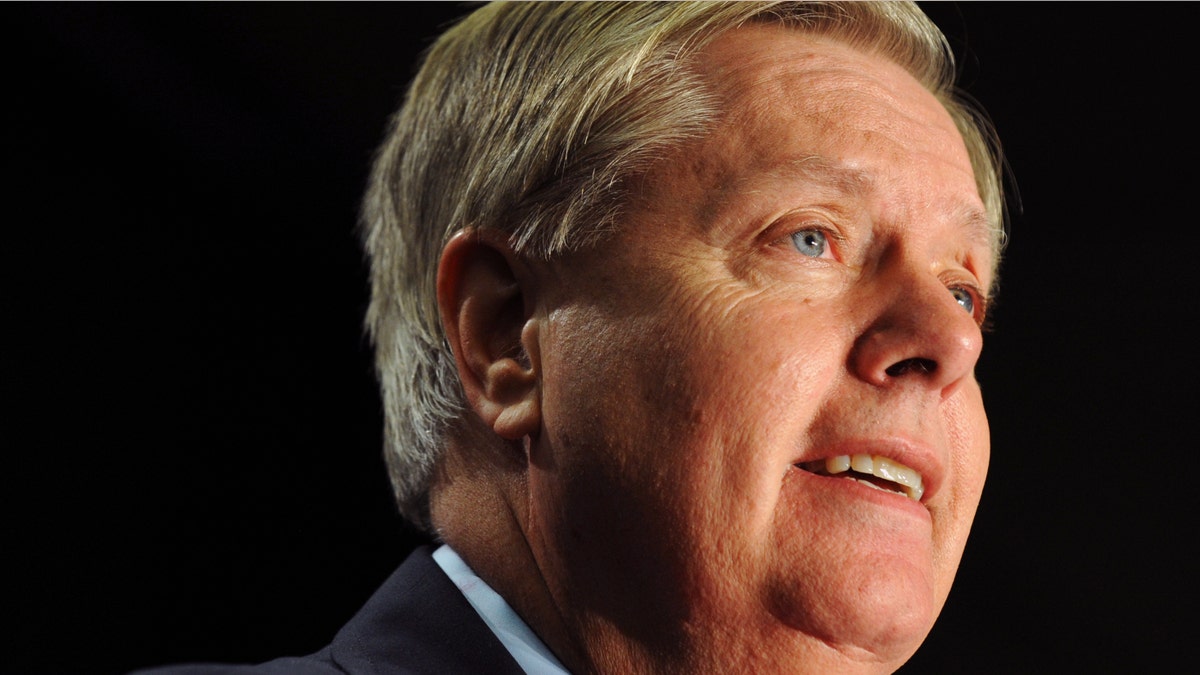 WASHINGTON – Sen. Lindsey Graham of South Carolina, a conservative with a maverick streak and a folksy manner, said Tuesday that he is thinking about seeking the Republican presidential nomination.
The 20-year congressional veteran, whose highest profile interests include defense, would likely be seen as a long-shot if he launches a candidacy. He made his remarks to reporters the same day that former Florida Gov. Jeb Bush said he will explore running for the White House.
Graham, 59, has been a close ally of Sen. John McCain, R-Ariz., the GOP's unsuccessful presidential candidate in 2008. Last year, Graham was one of eight senators — four from each party — who crafted an early version of compromise legislation overhauling the nation's immigration system that passed the Senate but went nowhere in the Republican-run House.
Graham cruised to Senate re-election in November. He easily defeated six GOP primary rivals who cited his history of negotiating with Democrats as proof that he wasn't conservative enough for South Carolina.
Graham told reporters Tuesday that in his re-election campaign, "I never shied away from trying to solve problems, and working with the Democrats is not a sin if it advances the overall cause."
He said that while he usually agrees with the tea party, "The problem is that in our primary field, it's not about the times that you agree, it's about the 1 in 10 times that you disagree."
He added, "The test for some is not, 'Do you agree with me on the issue.' It's, 'Do you hate who I hate.' And I'm not going to live my political life hating people."
As a member of the House Judiciary Committee, Graham was one of the GOP managers of the Senate's 1999 impeachment trial of President Bill Clinton, in which Clinton was acquitted.
"I am not there yet, but what drives my thinking is I do think I have something unique to offer the country, dealing with the threats we face," he said. "And stay tuned, we'll see what happens."